FOX411 GIFT GUIDE: Christmas Gets Real With Reality Show-Themed Goodies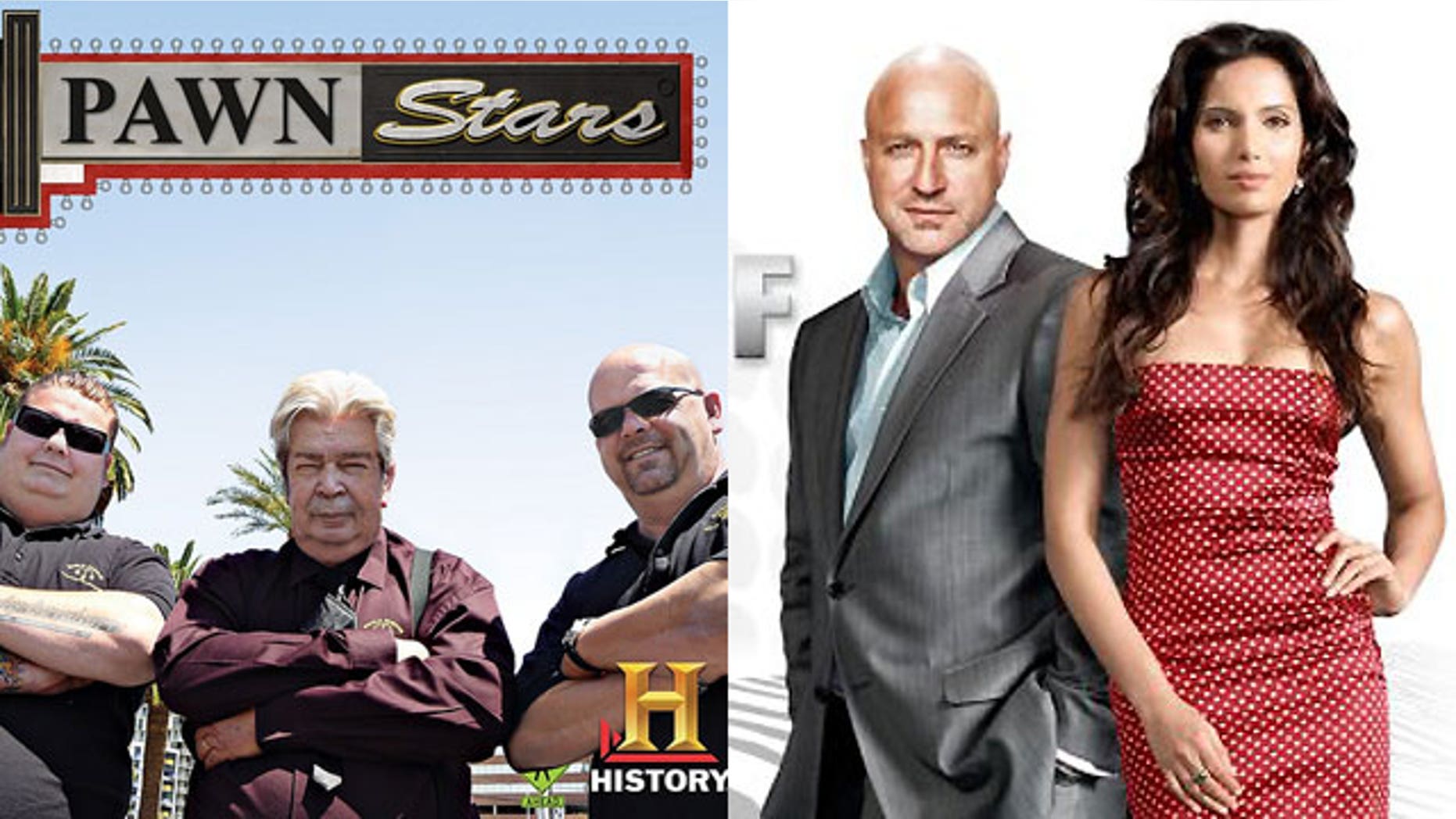 Christmas is fast approaching—that's a reality. And just in time for the holidays, a few of America's favorite reality stars have some unique suggestions for gifts this season.
"Right now I have a beautiful, 5 1/2-karat diamond ring for $125,000," Rick Harrison of History Channel's "Pawn Stars" tells FOX411.com exclusively. "It's really neat because it's right around 100 years old, it's in a platinum setting, an unusual filigree art deco style."
If that's too steep for your budget, Rick has a Faberge scorpion broach for $29,000, "The neat thing is, it has a hidden compartment in it. I don't know what you would put in there, but since it's a scorpion, probably poison!"
Rick also has a 1953 Gibson ES 225 for a cool $4500, "Even if you don't play guitar, you can put this thing on the wall—it's a piece of art. The neat thing is it's not a super high-end guitar, but it's like it's brand new and really, really pretty. It's an old Gibson hollow-body—they don't make anything like it anymore.
If someone on your Christmas list can't get enough of Bravo's "Top Chef," a private meal prepared by one of the Top Chef All-Stars would make a delicious gift.
"I like to really slow down and personalize holiday meals," Tiffani Faison of "Top Chef" Season 1 explains. I'll go to my favorite cheese shop and customize a meal based on who it's for. I'll find beautiful cheeses that I know a particular guest will like, play with some adventurous spices and pair food with wines I know my guests will love." A personalized meal by Tiffani starts at $500.
"I tend to make all of the classic dishes and buy all of the best flowers, liquids and wines," Casey Thompson of "Top Chef" Season 3 says of her holiday meals. "Think 'Barefoot Contessa' at her home for the holidays!" A meal prepared by Casey starts at $300 per person.
"I make holiday dinner special by making those things that warm the soul—dry aged prime rib, popovers, whole roasted duck, foie gras terrine, raw bars with fresh popped oysters, Maine lobsters, uni, and fresh Dungeness crab dinner," Dale Talde of "Top Chef" Season 4 tells FOX411.com exclusively. "Dinner for two starts at $500 and up, depending on the menu."
"The holiday time is special to me," Tiffany Derry of "Top Chef" Season 7 tells FOX411.com. "It is a time to show everyone how much I appreciate them so I like to serve them. I break out the good china. I love to serve things that stand out like crown beef roast with baby vegetables. I carve tableside and love to do flambés.  I don't want anyone to lift a finger on this day because it will be a memory in their head!" A five to eight course meal prepared for a small party by Tiffany starts at $1500.
If your favorite reality fan has more of a sweet tooth, Duff Goldman of Food Network's "Ace of Cakes" can whip up a cake—for a price. Custom cakes start at $1000 and go up—especially if you're baking for the President, "Every year, Andrews Air Force Base Golf Club has a big party—the military guys, the government guys—the President usually comes," Duff tells FOX411.com exclusively.  "It's become a tradition for them to get a really wacky cake from us. This year, we're doing a snowman putting a golf ball on the green—his arms move, he hits the ball—and he has a little elf caddy!"
GIFT GUIDE