Former Scientologist says Katie Holmes' answers during church QA sessions will be used against her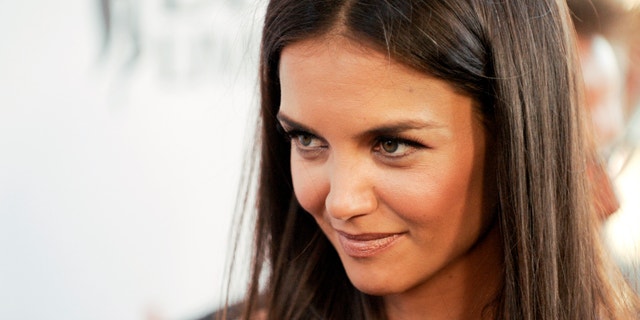 LOS ANGELES – Katie Holmes isn't just parting ways with A-list husband Tom Cruise, she is also divorcing the Church of Scientology.
Holmes is seeking sole custody of their daughter reportedly in part to extricate Suri, 6, from her father's faith before Suri's heavy-duty Scientology education starts.
But according to multiple insiders and experts, it could be a rough ride for the former "Dawson's Creek" star, both personally and professionally.
Mark "Marty" Rathbun, a former higher-up in the church who left and became one of its biggest critics, used to be Cruise's Scientology auditor and legal affairs advisor. Rathbun told FOX411's Pop Tarts column that Holmes has reason to be concerned.
"In the long run, Tom – if he takes (David) Miscavige's advice – may very well try to hamper Katie's career through Scientology Inc. propaganda and smear tactics after the smoke settles on the divorce," Rathbun said.
(David Miscavige is the head of the Church of Scientology and one of Cruise's best friends. He was also best man at Cruise and Holmes' wedding.)
[pullquote]
Scientology expert and founder of the website "Undressing the Church of Scientology," Andreas Heldal-Lund, told us that while divorces are not considered hugely problematic by Scientology when conducted in a "normal" fashion, Holmes' very public departure could be considered an attack on the Church and its most famous adherent.
"Whatever happens, Scientology will make sure she does not go out and talk about what really went on," Heldal-Lund said. "She will be put under a lot of pressure that could make her much more vulnerable and weaker by the time she has to fight in court."
Heldal-Lund said personal information gathered during the Scientology practice of auditing could be used against Holmes.
The auditing process requires members to be hooked up to an electropsychometer, or E-meter, a kind of an old-fashioned lie detector that measures bodily changes in electrical resistance, as one answers personal questions posed by the auditor.
"It is like a spiritual counseling session, its purpose is to clear the mind and blockages so you can become totally free," Hedal-Lund continued. "But this includes very, very personal questions, and to get rid of the blockage, you have to 'declare.' But this is not in confidence; the auditor logs everything. I would not be surprised if Katie's declarations are used against her. You can get away with exiting Scientology if you do it their way. If not, this information could be leaked out."
Rathbun, who personally audited Cruise and called Holmes' divorce filing "a minor miracle," said Holmes's audits will "absolutely" be used against her.
"When I first spoke out about [Scientology] in the summer of 2009, Miscavige directed and published an 80-page magazine that was chock-full of confidential matter I had shared with my church counselors when I was inside," he said. "If Katie doesn't obtain primary custody of Suri, and Cruise continues to do Miscavige's bidding, she can count on Scientology Inc. indoctrinating Suri to hate her mother."
Another insider with close ties to the entertainment industry and those connected to the controversial organization told FOX411 that Holmes will have her work cut out both in severing ties with Scientology and in obtaining sole custody of her young daughter.
"I don't know if they (Scientology) really ever let you leave. For Katie to have managed to come this far without anyone finding out, she would have been so unbelievably meticulous and careful," said the source. "Scientology has an amazing spy network. But Tom is an amazing parent, so for her to win sole custody, she I is going to have to have something big to prove."
The Church of Scientology and its attorney, Gary Soter, did not respond to a request for comment.