Former 'Baywatch' actress Erika Eleniak says she has no regrets leaving series: 'I felt like it got a little risqué'
NEWYou can now listen to Fox News articles!
At age 12, Erika Eleniak was given her big break when she was chosen by Steven Spielberg to appear in a movie "about a boy and an alien" named "E.T." as "the pretty girl."
The 1982 fantasy flick would become one of the most iconic films in Hollywood history. Eleniak told Fox News being on set of "E.T. the Extra-Terrestrial," which is about to hit its 36th anniversary, wasn't always a magical experience.
"One thing that really stands out to me was that there was a little trauma because of that kiss," said the 48-year-old. "It was super frightening. I cried in my little trailer. Steven came in and talked to me and my mom for 10 minutes.
"He explained what a closed set was and how no one who didn't have to be there wouldn't, to make me feel better. And I believe (actor) Henry Thomas was in a girl haters club at the time. He was only 10, so he was unhappy about the kiss too."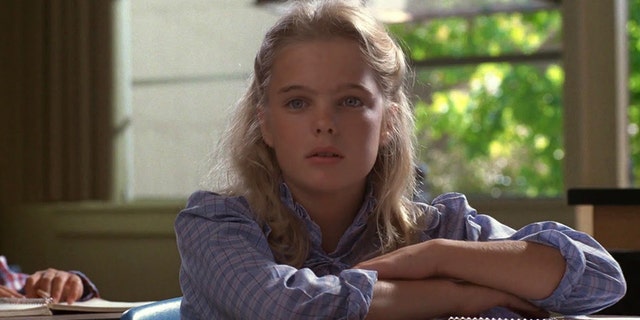 Despite the scary scene, Eleniak enjoyed her time on set and described Spielberg as "a fun, big kid" who enjoyed making his young cast laugh.
But Eleniak's career would take a completely different turn, when in 1989 she appeared in a new TV film called "Baywatch: Panic at Malibu Pier" as blonde bombshell Shauni McClain.
"I felt like I auditioned six times [for that role]," recalled Eleniak. "There were a lot of hoops to jump in to get through."
That same year, "Baywatch" was launched as a TV series with Eleniak in the top role, and the actress revealed it wasn't initially all fun under the sun.
"When we shot that show… it was January," she explained. "It was the coldest time of the year. We would use these huge lights to make it look hot and sunny. I remember running in the water on the coldest day of the year. Our lips were so blue that we couldn't use the footage. It was ridiculous. It was so cold.
"They would spray you with water to make you look sweaty and it was freezing and windy outside… They would be coming at you [with the spray] when you least expect it. Bathing suits in winter with the wind blowing and then you would be sprayed with cold water. That's the magic of television, right? But it was this visual show with sunshine on the beach and everyone was hot and sweaty."
Despite the initial challenges, Eleniak persevered and developed a close relationship with the cast and crew, who were all determined to make "Baywatch" appear as real as possible to viewers.
"It really was just like a big family, honestly," said Eleniak. "Brothers and sisters. There was this big camaderie and we had a lot of lifeguards and paramedics [on set] that were real because one of the main creators was a real lifeguard… And there was a real brotherhood among all the lifeguards… The cast and crew were just really amazing."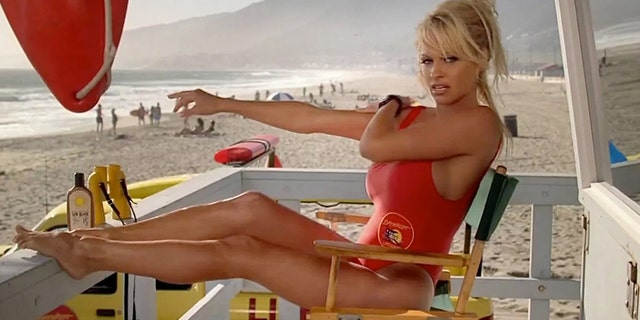 As for rivalry among the other actresses slipping into their red swimsuits, Eleniak claimed there was none of that.
"Certainly not when I was around," she said. "The times that I was there, zero. None of that. Everyone was really sweet."
The growing success of "Baywatch" resulted in new characters being introduced. Eleniak said the show was becoming more risqué. She left "Baywatch" in 1992.
"When we first started the show… it was on NBC, which, at the time, was the most conservative network on television," she explained. "There were certain things you didn't show, you didn't say. Things have changed a lot since then.
"It did take a different direction, but it is what made the show a phenomenon. I felt like it was a different show and no, I was not comfortable. It definitely wasn't my thing to be super risqué."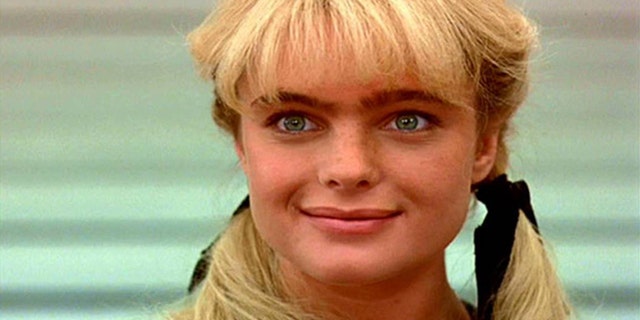 Eleniak acknowledged her role as an actress was to embody the character, even if it meant saving lives in a skimpy swimsuit. However, the star insisted she was eager to move on and pursue films instead.
"If you have to play a lifeguard and you don't want to be in a bathing suit, there's going to be issues," she admitted. "But for me, I wasn't super comfortable, but that wasn't the main motivation for me [to leave]. It really wasn't. My heart was in films and it was calling."
Eleniak added, "I just felt like it was the perfect time to go because I had great storylines in my second year, but I felt like it got a little risqué. It just started to take on a more music video feel. I loved it, I really did. But I also wanted to do other things… All I wanted to do was go on and play different kinds of roles."
Eleniak was replaced by another blonde to take on the role of C.J. Parker — Pamela Anderson.
"My exit was Pamela Anderson's entrance," said Eleniak. "God, she was perfect for the show. I feel like she made the show. And I know they were thrilled to have her. So it just worked out really well."
Eleniak did get her wish. She immediately was working opposite Steven Seagal, Gary Busey and Tommy Lee Jones in 1992's "Under Siege."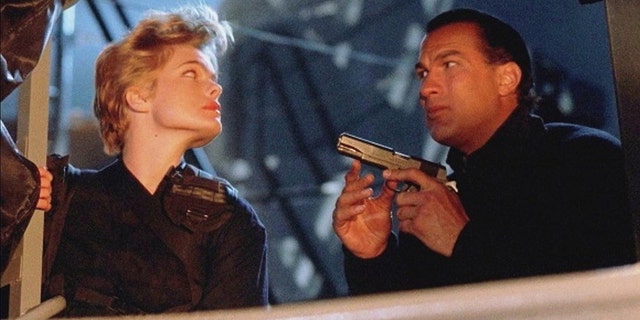 "We shot for three months in Mobile, Alabama," she said. "And it was a tough shoot. There were about four or five on the entire crew of 1,800 men. It was definitely interesting.
"I learned a lot on that shoot watching Tommy Lee Jones and Gary Busey work… It was a hard shoot, I have to say. Long hours… But it was an incredible learning experience for me."
And while Seagal was recently accused of sexual assault by two women, Eleniak said she never experienced any inappropriate behavior from the actor.
"I've never been assaulted, I've never been raped," she said. "… We should be able to go to work without feeling pressured or uncomfortable. Have I ever been made uncomfortable? Yes. Has anyone tried to pressure me? Absolutely.
"But as I've said, I've never been assaulted or raped… But it doesn't mean that it isn't terrifying or sad… There is no place for that at work. And I don't care if you're in the film or entertainment industry… It just doesn't belong there."
These days, Eleniak is still keeping busy both in front and behind the camera. When not taking on new roles, Eleniak teaches acting as therapy for children.
But one thing she does still regret? Not keeping her coveted swimsuit.
"I guess it's one of those things I have to get over," she chuckled. "I was just so young and I didn't think about taking mementos. Now I'm really kicking myself because that would have been so wonderful to have, but I really didn't take anything. Definitely not the red bathing suit."