For Mexican singer Lila Downs, love, sensuality and chocolate are balms against death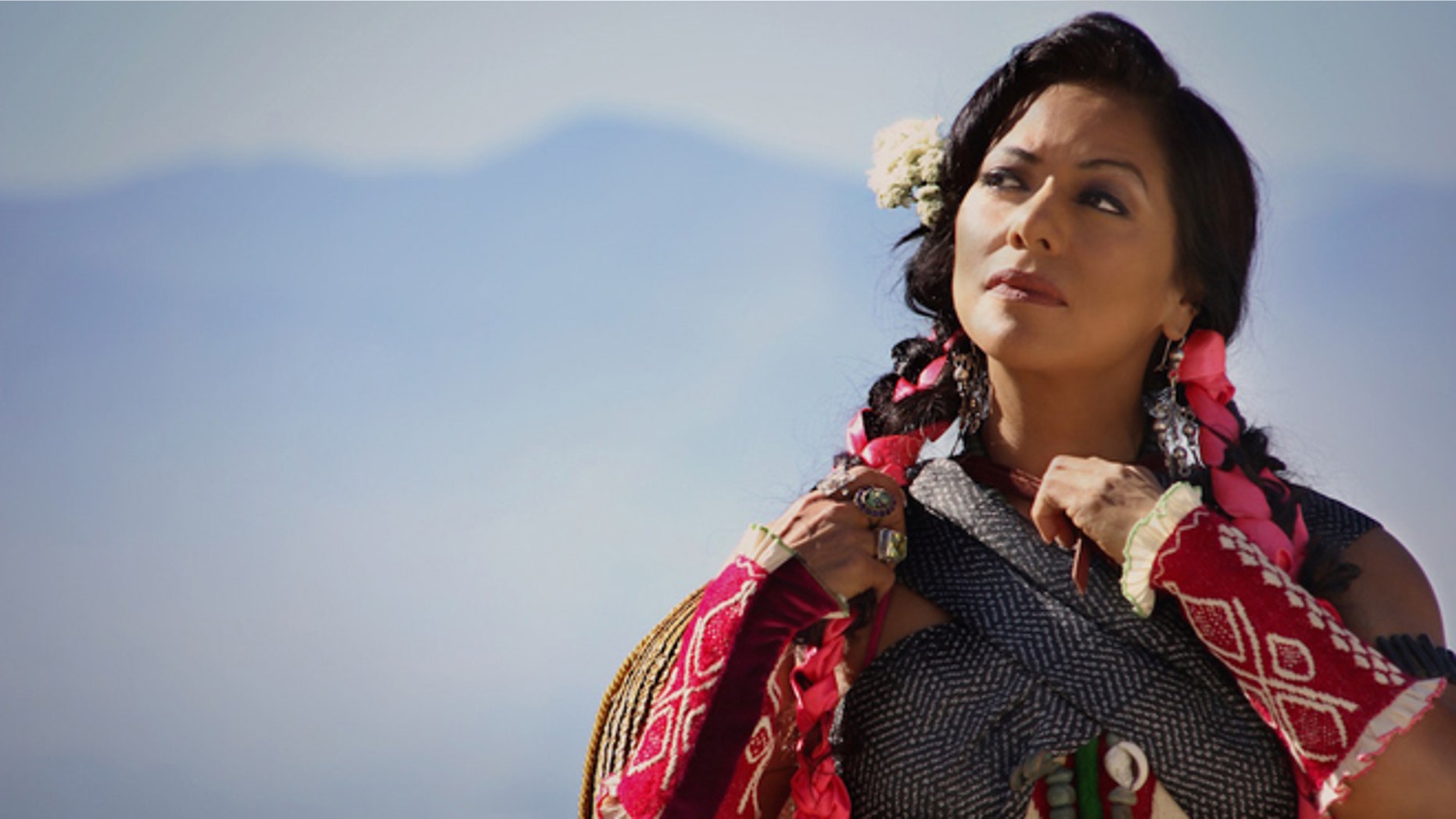 Miami, Florida – It is an attempt to cheat death.
The much-loved Mexican-American singer Lila Downs and her husband, Paul Cohen, began composing the songs for her ninth studio album, "Balas y Chocolate" ("Bullets and Chocolate"), two years ago shortly after doctors told Cohen he had only a short time to live because of an enlarged heart.
But far from being a solemn album, "Balas y Chocolate" is full of cheerful rhythms like the corrido, "Una Cruz de Madera" ("A Wooden Cross") and "La Patria Madrina" ("The Godmother Country"), which features the influential Colombian singer Juanes.
Downs is now in the midst of a mini-tour of the United States in support of "Balas y Chocolate," which was released earlier this year and earned her a Latin Grammy nomination as Best Folk Album. True to her roots and music, in Downs' latest performances you can see and hear the influence of the multiple cultures that run thru her veins.
"I am a singer from Oaxaca, born in a small town in the south of Mexico called Tlaxiaco," Downs told Fox News Latino recently. "My father is American, therefore the surname Downs, and my mother, a Mixteca native. Therefore, there was confusion in my life, in my childhood – but not with music. With music, there was always clarity."
She added, "I think music makes it possible for me to look for answers about my identity."
With braided hair and dressed in a uniquely modern Mexican outfit consisting of a black miniskirt and a bright pink top embroidered with flowers, the singer-songwriter was relaxed and cheerful throughout our conversation.
Asked about the album's title song, she showed that she studied anthropology at the University of Minnesota: "Cocoa beans have being traced to the banks of the Orinoco River [in Venezuela] and were developed in Honduras by the Maya people, because the Mayan route reached all the way over there."
"Chocolate is an offering to the deceased – a very sacred ritual because it's the drink that we offer to our ancestors, our abuelitos," the singer said.
"Latin America is the place that gives the gift of chocolate to the world." she said, and added, "The countries that produce cocoa have [migrant] children that today live these very tragic stories, and that's why I wanted to dedicate this particular song to them – a song that my 5 year old son, Benito loves."
Downs' music has always carried a message of social justice twinned with Latin American pride. "The bullets are the terrible reality that we are living," she said, referring to violence in Mexico and Central America.
Chocolate stands in for one of the album's recurring themes: the connection between past, present and future which Downs believes gives Latin America its identity.
"I think that is an important message that needs to be remembered," she said. "We come from a place where we coexist with something sacred to us and to our ancestors."
Nowhere in the album is this more striking than in "La Patria Madrina," an environmental and political manifesto whose video, which includes Juanes, was filmed in spectacular Mexican landscapes.
"I've already seen hell. I've already seen the news," Downs sings in Spanish as the screen flashes headlines about the 43 Mexican teachers' college students who disappeared and other acts of violence.
Another song, "Humito de Copal," is named after the smoke from the incense that's burned at altars to the deceased. The song is dedicated to all the journalists who have died in Mexico reporting on the violence in the country.
What message does she have for Latin American kids?
"Their light inspires me so much," she told FNL. "For example, the light of my son is such a beauty, a natural happiness."
Downs added, "I believe in the power of education. We who have the privilege of traveling, of having an education, should help kids so they also have an education. I think that would solve many problems."
The singer shows off her impressive voice in "Cuando Me Tocas Tú" ("When You Touch Me") – a song influenced by jazz, blues and boleros in which love and sensuality are used as a balm against the harsh reality of death.
"This is a portrait of the bitter sweetness of what happens to us," Downs said, "but at the same time, this is a celebratory album, very thankful to life."
The bittersweet celebration goes on for Downs this week when her tour takes her to New York's Apollo Theater on Thursday night, then on Saturday at the Fillmore Miami Beach.
Her tour ends on Nov. 7 accompanied by the San Francisco Symphony Orchestra.