For Jessica Alba, never mind the gym, being a mom is enough of a work out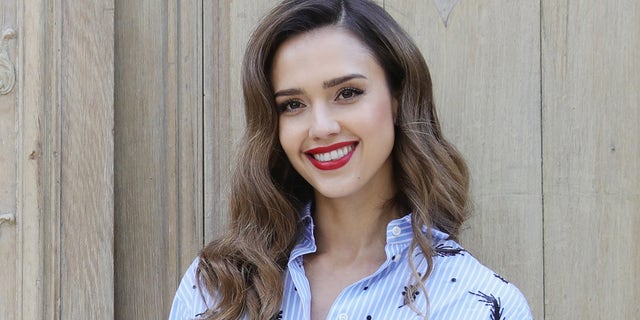 NEWYou can now listen to Fox News articles!
Jessica Alba does not need the gym to look good, a living reminder that not all A-list bodies are built from hours of pumping iron.
The actress, during an appearance on "The Ellen DeGeneres Show" on Monday, admitted that she never works out, claiming that her killer body is more about strategic poses and clothing choices that create the illusion.
"You walk up and down, and it's like you're getting exercise," the 35-year-old said about taking her daughters trick-or-treating in her California neighborhood. "So I didn't even need to go to the gym – not like I go to the gym, but I was like I really don't need to go to the gym."
Quizzed by DeGeneres about whether she truly doesn't work out, Alba said she should go to the gym. To which the host sarcastically replied, "You really look horrible. I was going to tell you, you should start taking care of yourself because you've really let yourself go."
When showed a cover of a recent Shape magazine on which Alba models a swimsuit with revealing cut-outs, the mother of two insisted that her body is not entirely as it appears to be – she gets a lot of help from the clothes she wears.
"You know how you, like, cover the bits, and you know how to do the [pose]. So that's what I was doing," Alba admitted.
The actress' statements differ slightly from what she told Shape magazine in its September issue.
"If I work out four times, I consider it a successful week, but it's typically more like two to three days a week because that's what I have time for," Alba told the magazine.
Regardless of her gym regiment, or lack thereof, Alba – who owns the beauty- and cleaning-product company, Honest Beauty – works hard to promote a positive body image for women of all shapes and sizes.
"There are so many different ideas of what is beautiful, and so many beauty companies want you to become someone else. And we're just enhancing and celebrating your own beauty and that's what Honest Beauty is all about," she said.