'Flipping Out' stars Jeff Lewis and Jenni Pulos are reportedly no longer working together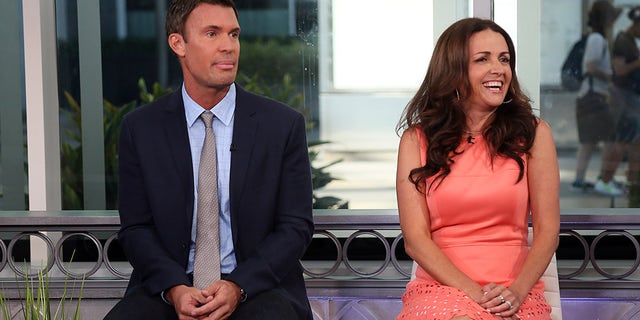 "Flipping Out" stars Jeff Lewis and Jenni Pulos are reportedly no longer working together.
According to People Magazine, citing sources, Pulos said goodbye to the house flipper's company, Jeff Lewis Design, a few months ago. The outlet reports that the moment has been filmed for the eleventh season of the Bravo reality series, premiering on September 11.
Reps for Lewis, Pulos and Bravo did not return Fox News' request for comment.
"It's sad," a source told the magazine. "They used to be inseparable but their differences just got too big to overcome."
"They found fame together so there was always this thought that nothing could tear them apart, but that hasn't been the case. They'll never come back from this. It's over."
Per People, Lewis, 48, and Pulos, 45, haven't spoken since her departure.
"It was a combination of things," another source told the outlet of the duo, who have been friends for over 20 years.
"They both had different priorities pushing them in opposite directions. … It was only a matter of time before it eventually exploded."
The magazine's source added that when Pulos returned from maternity leave after having her second child, many of her responsibilites had been redistributed, and although, she was promoted, she felt like she wasn't being given opportunities to advance.
"She felt entitled to more than Lewis could give her," the source explained.
As for Lewis, the insider said: "He thought of her as his No. 2, but she wasn't invested in the same way he was."
However, there was one blowup that led to the demise of their friendship, a third source told the outlet.
"It was a horrible fight that was uncomfortable for everyone around them to watch," the source said. "There were too many hurt feelings there and they both just unleashed on one another."
"Flipping Out" first aired in July 2007 with both Pulos and Lewis as executive producers on the show.