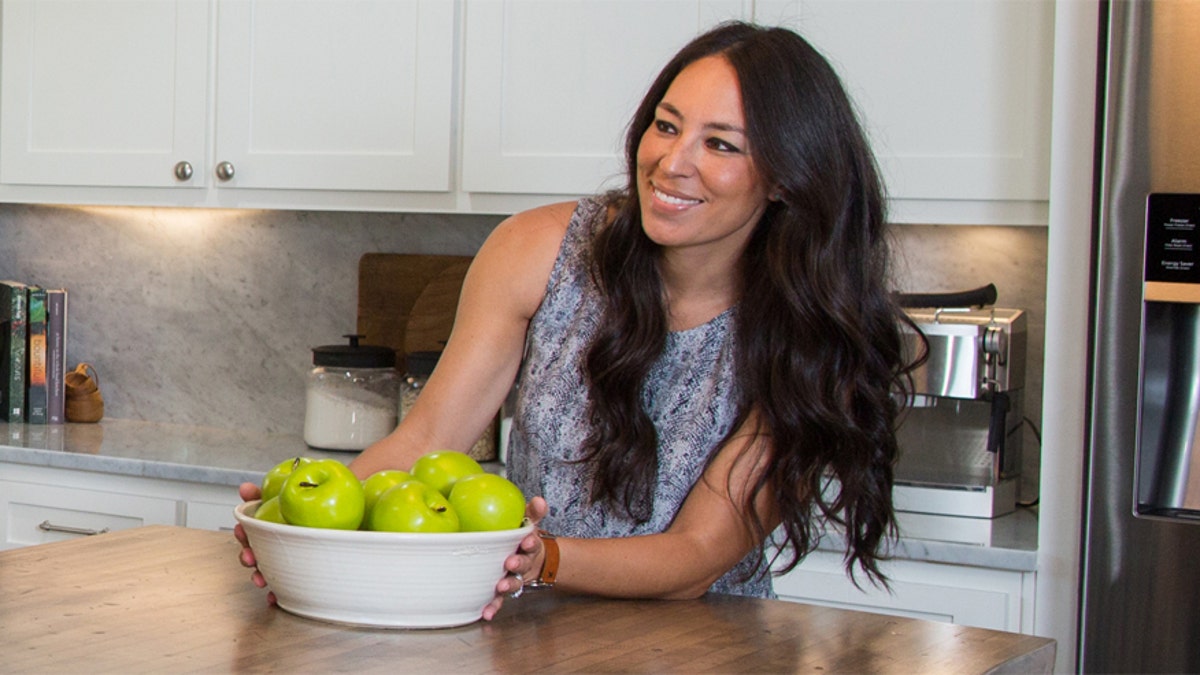 "Fixer Upper" star Joanna Gaines lives by her motto of "always trust your instincts."
The design star revealed in Traditional Home's May issue that she has learned to not always "try to please the crowd." Instead, she says, she "go[es] with [my] gut."
Gaines also opened up about her Texas pride telling the magazine she's "proud to call [Texas] home."
"Texans know how to make people feel welcome," the 39-year-old shared. "Waco is such a resilient town...this city has seen its fair share of hardships, but it always bounces back better and stronger."
Gaines also called herself traditional saying women should own a pair of diamond-stud earrings and every man should own a pair of boots.
Another rule she lives by is a one-date-per week policy with her husband Chip Gaines.
"Since Chip and I try to go on a date night once a week, we don't feel the need to keep holidays like Valentine's Day all to ourselves. We set the table fancy, we all get dressed up, and we serve a big, beautiful candlelight dinner. It's our kids' favorite too. I'll never forget one year we served lobster, and Chip chased all the kids around the house with a lobster. It was hilarious!"