'Fixer Upper' star Joanna Gaines says the couple might not be done with TV for good
Chip and Joanna Gaines are stepping away from their hit HGTV series "Fixer Upper" after the latest season. However, the duo aren't completely ruling out the idea of returning to TV at some point in the future.
Speaking to People, Joanna, 39, was asked if they're closing the doors on television for good once they finish Season 5 of "Fixer Upper."
"It isn't inconceivable," she says in the latest issue of the magazine. "We're entrepreneurs at heart, so we'll always be looking forward to what's next. As it relates to TV, you just never know."
As previously reported, the stars have maintained that the end of "Fixer Upper" doesn't mean that they're finished with their other business ventures, specifically renovating homes in Waco, Texas.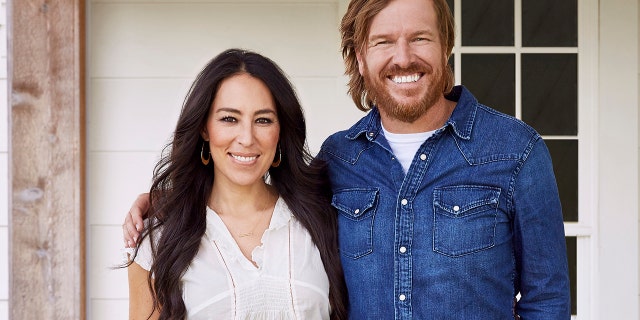 "We aren't done renovating homes. We aren't done designing things to make your home your favorite place on earth. We aren't done working towards restoration in all things or helping out those who could use a hand. In fact, in all of these things, we're just getting started," the couple wrote in a blog post announcing the show's end.
Despite rumors about a strain on their marriage leading to the end of their time with HGTV, they remain adamant that their connection is strong and that the goal of this is simply to take a step back for them to catch their breath and focus on raising their children. However, fans of the show can apparently take solace in the fact that they might not have to go without the Gaines couple on their TV screens for too long.
The fifth and final season of "Fixer Upper" will air in November followed by a spin off titled "Behind the Design."