First Oscar celebration of season avoids Hollywood's sex abuse scandal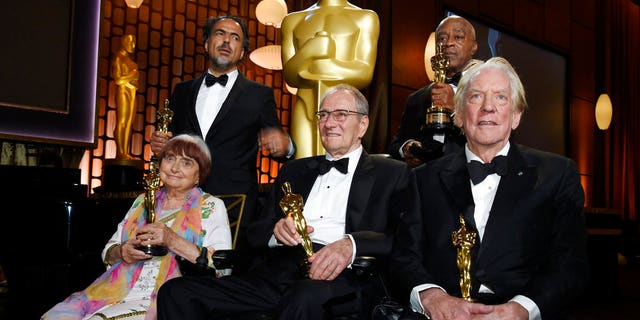 Hollywood officially kicked off awards season Saturday night with the Governors Awards, handing out its first Oscars to five film legends while avoiding the sex abuse scandal ravaging the entertainment industry.
The ninth annual Governors Awards, by the Academy of Motion Picture Arts and Sciences, honored Agnes Varda, Donald Sutherland, Owen Roizman, Charles Burnett, and Alejandro G. Inarrritu in a star-studded ceremony. The exclusive celebration included Hollywood's elite and had a guest list that included Tom Hanks, Salma Hayek, Jake Gyllenhaal, James Franco, Sarah Paulson, Emma Stone, Robert Pattinson, Gary Oldman, Ben Stiller, Sofia Coppola, Patty Jenkins and Sam Rockwell.
Despite the recent allegations of sexual misconduct against Harvey Weinstein, Kevin Spacey and other prominent figures in the entertainment industry, none of the honorees and presenters directly tackled the subject Saturday night. Weinstein was expelled from the Academy in October. Spacey has been re-cast in the upcoming thriller "All the Money in the World" after several people came out accusing the actor of sexual harassment. In the latest scandal, Louis C.K. admitted Friday that accusations from five women accusing him of sexual misconduct were true.
But on Saturday, Hollywood, instead, opted to focus on celebrating the five Oscar recipients.
"Tonight, we all aspire to reach higher. We all aspire to dream bigger tonight — to be greater," Steven Spielberg said as he kicked off the night, according to the Hollywood Reporter.
Roizman, who was nominated for five Academy Awards during his career, received his honorary Oscar from Dustin Hoffman (who apologized earlier this month for allegedly sexually harassing an intern in 1985). Hoffman praised the cinematographer for his integrity on and off screen, and Roizman's eyes were misty as he accepted his award.
Angelina Jolie and Jessica Chastain praised Varda, who was called "unique, daring and exceptional."
"Female director is another label [Varda] might resist — she is, of course, first and foremost an artist," Jolie said. "We need to draw strength from artists like Agnes. Those women who went first, who took that first step, showed the way for all of us."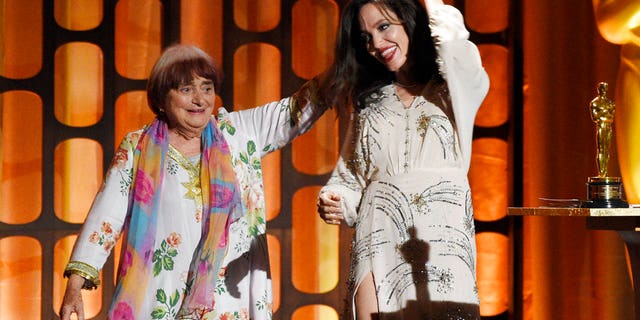 The 89-year-old filmmaker then got up on stage and joked: "Are there no men in this room who love me?" before doing an impromptu dance with Jolie.
Donald Sutherland was called "magic" by Jennifer Lawrence and Whoopi Goldberg. During his acceptance speech, the 82-year-old actor said he wished he could "thank" the characters he played. He added: "I don't deserve this, but I have arthritis, and I don't deserve that either."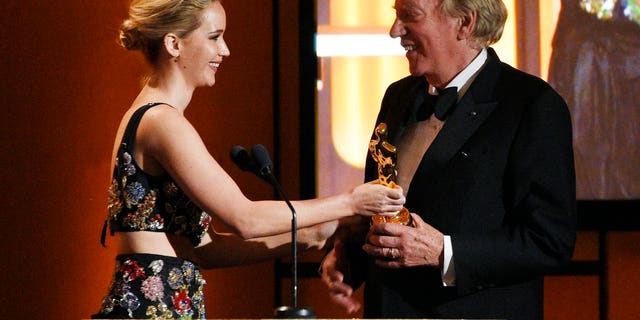 Ava Duvernay said "Charles Burnett has made the black community visible and he's been visible to the black community." Burnett recalled in his acceptance speech a teacher in junior high telling him he would amount to nothing.
"I don't know if he's still around," Burnett said. "But if he is, I hope he reads the trades."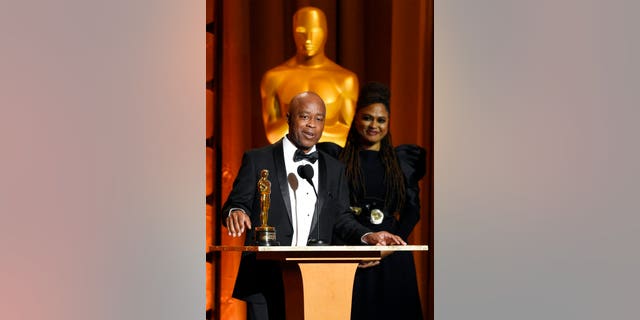 Inarritu received a special Oscar for the virtual reality project he developed with cinematographer Emmanuel Lubezki. "Carne y Arena" ("Flesh and Sand") simulates experiences of immigrants crossing the deserts of the American west. The installation is on view at the Los Angeles County Museum of Art.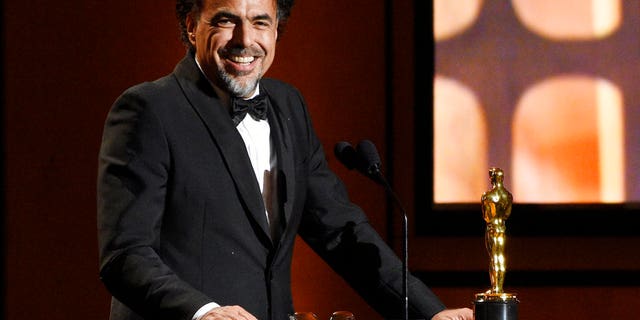 The Associated Press contributed to this report.