Fire department called as Kim Kardashian flour-bombed at promo event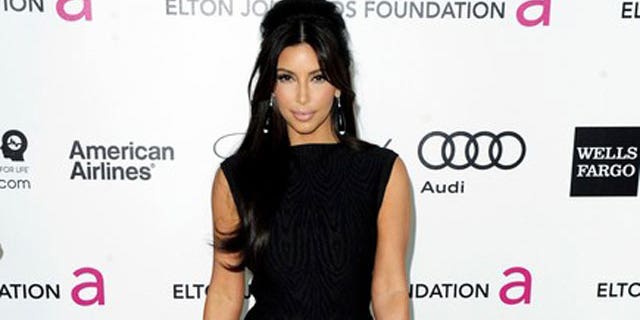 LOS ANGELES – Kim Kardashian was flour-bombed in Los Angeles on Thursday night as she attended a promotion for her new perfume -- with alarmed staff calling in the fire department to investigate.
The reality starlet was walking the red carpet at the London Hotel in West Hollywood, promoting the scent True Reflection, when she was showered in a white powder, TMZ reported.
As the woman who threw the substance at Kardashian was detained, the fire department was called to the scene to determine whether it was harmful. They later gave the all-clear, identifying the white powder as cooking flour.
Kardashian disappeared into a private room to clean the flour off her jacket and hair, before joining the festivities.
She later told E! Online the incident was "probably is the craziest, unexpected, weird thing that ever happened to me," and laughed it off by adding, "Like I said to my makeup artist, I wanted more powder and that's a whole lot of translucent powder right there."