Fifth Harmony's Ally Brooke Hernandez attacked by over-eager fan at airport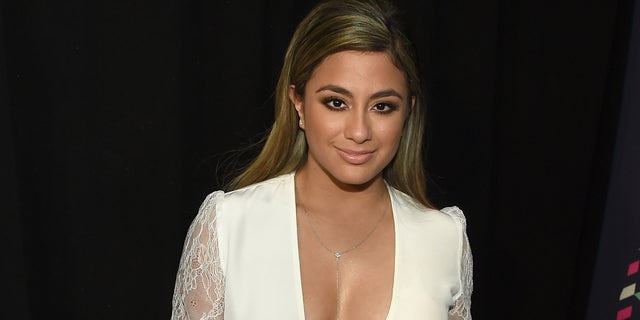 NEWYou can now listen to Fox News articles!
Fifth Harmony's Ally Brooke Hernandez had a scary encounter with a fan at a Mexican airport on Wednesday.
The singer arrived in Monterrey, Mexico, ahead of the girl group's concert on Thursday night and was greeted by a slew of excited fans.
One bold fan latched onto the 23-year-old and almost pulled her down to the ground.
A video shared on Twitter shows a person lunging at Hernandez from the side with both arms outstretched, and the singer nearly topples over.
Hernandez's security team reacted quickly and pulled the unnamed fan off the singer before guiding Hernandez to safety through the crowded airport terminal.
After the video circulated online, the singer took to Instagram to ease fans' concerns.
"Just to let you know, I am okay after the airport incident," she wrote, adding, "Please be careful and gentle so nobody gets hurt. That was scary. Thank you!"
The Latina singer then talked about her concert, saying she couldn't be happier to be in Monterrey.
"It's been a dream of mine since I was little. My favorite singer, Selena Quintanilla, had many beautiful performances here. And now I get to perform in this city! I'm beyond honored and proud. Te amo!" Hernandez wrote.
This is not the first time Hernandez or other members of Fifth Harmony have been targeted by overly excited fans.
During a tour stop in Rio de Janeiro this summer, the group's their security team was accused by a fan of "inappropriate touching" when she tried to get to their hotel room area.
"We will continue to support our security team in making sure that they protect the boundaries so many people seem to think they're entitled to disrespect. They're only trying to keep us safe," the group said at the time.
Like us on Facebook
Follow us on Twitter & Instagram