Fat Joe Devastated Over Jennifer Lopez and Marc Anthony Divorce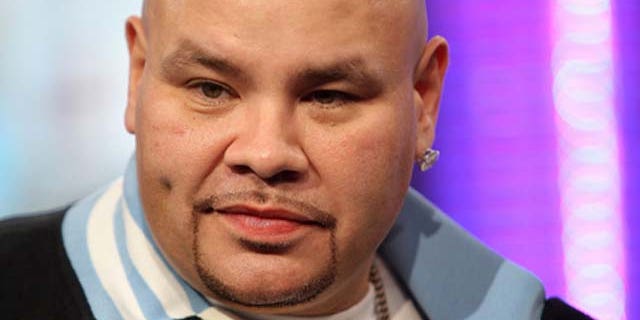 Fat Joe says he was devastated by his friends' Jennifer Lopez and Marc Anthony's divorce.
It was "one of the saddest days of my life was the three of four days ago," Fat Joe, told Fox News Latino. "That's my favorite couple."
Fat Joe, whose real name is Joseph "José" Antonio Cartagena says he believes that J.Lo and Marc Anthony are a force to be reckoned with.
"They are powerful Latinos, a powerful couple," said Fat Joe. "I love them both."
The Bronx native, who referred to the couple "as family," says he has plans to collaborate with both of them individually.
"We are supposed to do a big concert coming up with J.Lo," said Fat Joe.
The "What's Luv?" singer, who at one point weighed 300 pounds, has made his health a priority and over the past year has lost close to 100 pounds.
He stars in a new health-based cooking show with Queen Latifah. "We are doing rice and chicken for Marc Anthony!" he says,explaining that arroz con pollo is Marc Anthony's "favorite dish" and that he wanted to "give him the taste test."
"Then we sit on the side, and I interview him and ask him some questions that nobody else will be able to ask," Fat Joe adds, "because he's family."
You can reach Alexandra Gratereaux at: Alexandra.Gratereaux@Foxnewslatino.com or via Twitter: @GalexLatino
Follow us on twitter.com/foxnewslatino
Like us at facebook.com/foxnewslatino