EXCLUSIVE: Christian singer Jason Crabb teams up with pop star Kaya Jones on new album 'Unexpected'

Jason Crabb enlisted the help of former Pussycat Doll singer Kaya Jones on his upcoming CD "Unexpected."
The Christian singer and Jones sing a duet on the new album, out April 20, called "Let It Be Love" and Fox News has the exclusive debut.
"I always love collaborating with my friends," Crabb told Fox News.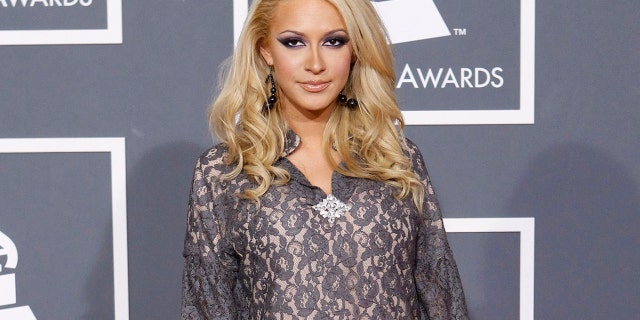 Crabb had a little help from Rascal Flatts lead singer Gary LeVox on the tune. His bandmate Jay DeMarcus produced the album.
"We've always said we were going to record something together and when this song came along, I said 'we gotta get Gary on this one!' It's one of my favorite tracks on the record," Crabb explained. "[Rascal Flatts bassist] Jay [DeMarcus] brought in Kaya Jones, who most know from the pop world, to sing on the project and I was blown away with her voice. All the musicians and singers are just fantastic! They make this Crabb sound good."
Watch the exclusive debut of "Let It Be Love" here:
Crabb told us he's excited for his fans to listen to his new album which he wrote about "all kinds of issues that we all face on a daily basis."
"We all have the unexpected - unexpected joy, unexpected pain, unexpected blessing - but the best thing about that is that we can always expect and know that God is right there with us through it all," Crabb said. "He's the God of unexpected and expected."
The Grammy winner said he deals with the "unexpected" every day in his life.
"I've got a gorgeous wife Shellye and two teenage daughters: Ashleigh, 15 and Emma, 12. There's something unexpected every day," he said.