EXCLUSIVE: Cheating Chilean Miner Offered $100,000 to Be Spokesperson For Infidelity Agency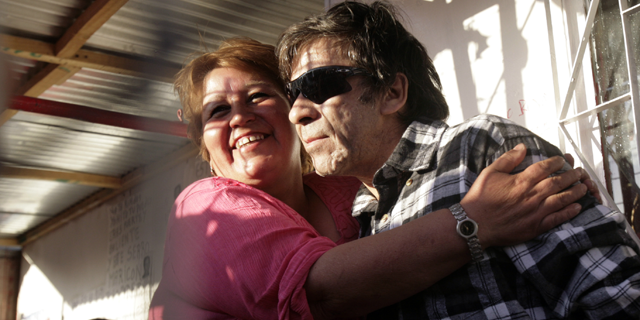 Yonni Barrios hit headlines last week not only because he was one of 33 men rescued after 69 death-defying days trapped in a collapsed mine in Chile, but because he requested both his wife of 28 years and his (gasp!) mistress be there greet him on the completion of his ascent.
But while his marriage might be on the wane these days (his wife refused to greet him), Barrios's bank account may get quite a big boost as a result of his wandering ways.
Pop Tarts has learned exclusively that on Monday, controversial website AshleyMadison.com, which provides an online dating service to those looking to have extramarital affairs, is offering the Chilean miner a $100,000 endorsement deal to be the Spanish speaking spokesperson for the site.
According to the contract, Barrios's responsibilities would include starring in TV commercials, radio ads and public appearances in North, South and Central America.
One major caveat in the contract? He must remain married to his current wife!
"To date our Spanish language service has been a tremendous success in the United States. Since its launch over 17 percent of new members on AshleyMadison.com are Spanish speaking," added the site's President, Noel Biderman.
No word yet if Barrios will sign on the dotted line. And now word what his girlfriend, Susana Valenzuela, thinks of that caveat!