Ex-French First Lady Carla Bruni sings her heart out in New York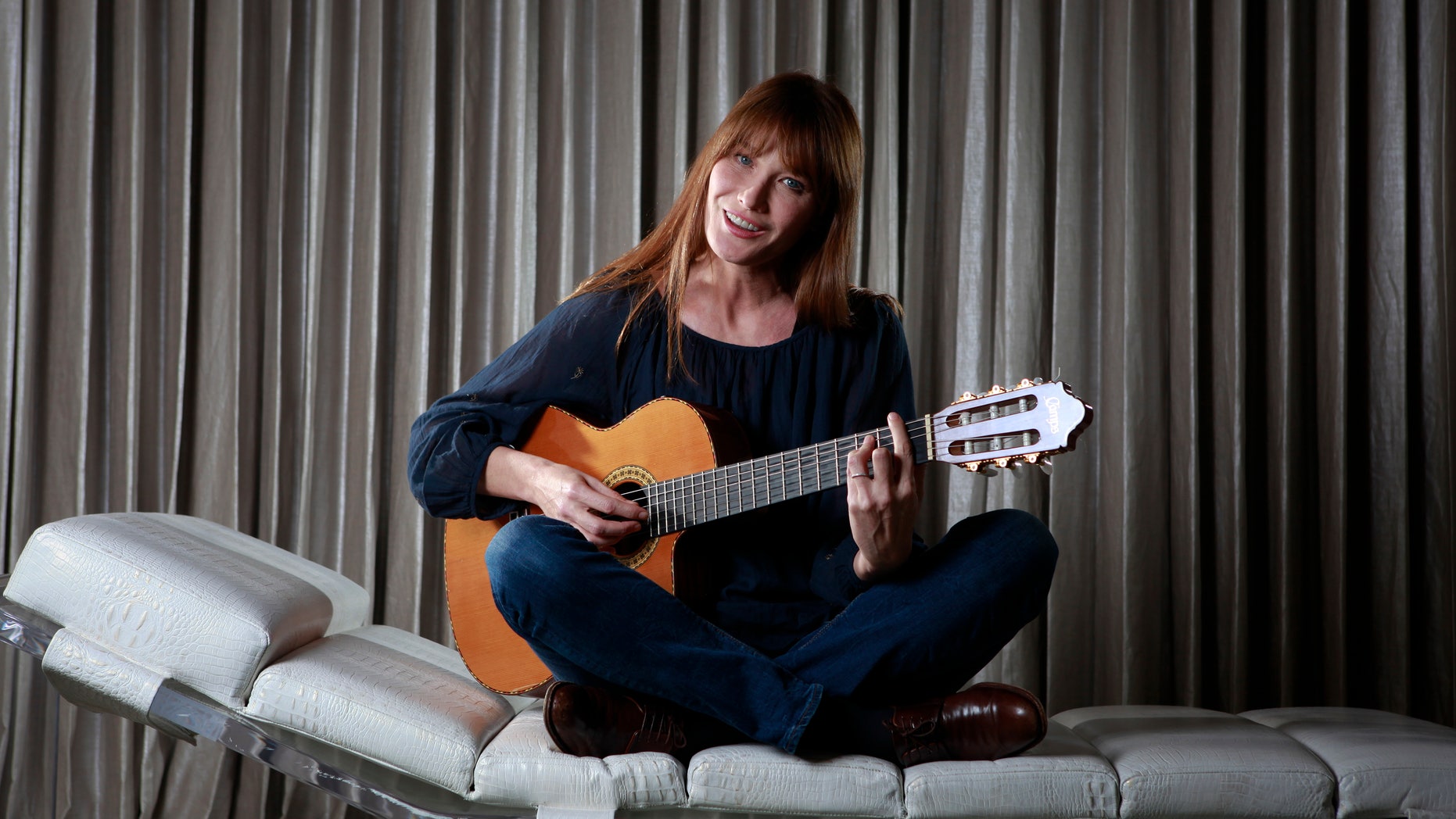 French beauty Carla Bruni performed music from her latest album in her first live New York show — and even sang about her husband, former French president Nicolas Sarkozy, with lyrics such as, "He's the boss," reports The New York Post.
With a beaming Sarkozy in the audience, Bruni took to the stage at Town Hall on Thursday night to sing in French to a packed house. Introducing her song "Mon Raymond," she said, "This song is about my man. I had to change his name and give him a nickname."
The translated lyrics include, "My Raymond is the big gun, he is the atomic bomb/When he lets loose . . . the air turns electric," and, "Though he wears a necktie, my Raymond is a pirate . . . He storms aboard for his prize . . . Whatever fools may say, Raymond is dynamite."
Before the show, Sarkozy, wearing a suit and tie, was practically mobbed by concertgoers demanding selfies as he took his seat for the show. According to an onlooker, "He was friendly and posed for pictures with everyone, but he smiled and remained coy when a few people encouraged him to run again for office."
Sarkozy, 59, who was the French leader from 2007 to 2012, is rumored to be preparing for a comeback, and could defeat scandal-rocked president François Hollande in 2017.
But if her hubby does go back into office don't call Bruni "madame." She confessed to the audience that she despises the title before singing the song, "Pas une Dame"
("Not a Lady").
After the show Bruni and Sarkozy were swarmed by well-wishers in her dressing room and according to a spy the affable pair spoke to and took pictures with every single person there.