'Everytime You Go Away' singer Paul Young tearfully recalls his late wife's battle with brain cancer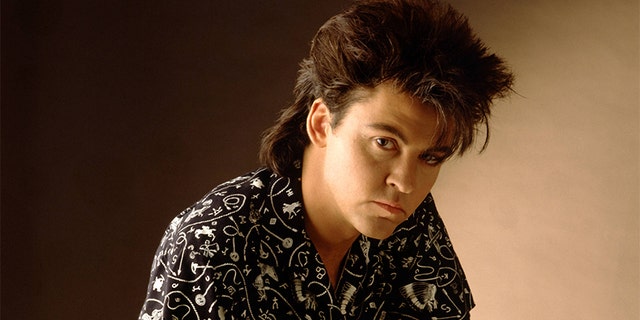 Paul Young is still learning to cope with the death of his beloved wife Stacey Smith, who passed away earlier this year at age 52 from brain cancer.
The '80s pop singer, best known for his hit single "Everytime You Go Away," got candid on U.K.'s "This Morning" Tuesday and revealed the two years between Smith's diagnosis and her eventual death have only gotten more difficult to deal with.
The couple married in 1987.
"Yes, [it is a tough year] but really the tougher years were the two years from the diagnosis right through, you know," the 62-year-old said tearfully.
"We just made the best of it for those two years," added Young. "And as a family, we agreed that we wanted to get working and do something positive. That's what she was proudest of. She was really happy for me when things started to pick up again. [We are a close family], we see each other all the time."
Young explained Smith had the same illness as British politician Tessa Jowell, who died in May at age 70.
"Tessa said the right thing: There's not a lot of research that goes into that grade of cancer because the results aren't good," said Young.
The English singer revealed he and his family changed their eating habits when Smith became sick.
"When she first got ill, we all said we'd cut out sugar, because it aggravates cancer, so we did that as a show of solidarity really with Stacey," he said. "Having said that, looking after her for those two years, I wasn't looking after myself, so I've got back on the trail now. I'm back doing exercise. I look after my voice and I warm up… I tend to do it in the car, which must look a little strange!"
Young himself confirmed Smith's death on Twitter back in January.
"Sadly Stacey has passed away today after a 2 year fight with brain cancer," he tweeted. "She died peacefully at our home surrounded by family, friends and her four children: Levi, Layla, Grady and Jude."
The Sun previously reported Smith was originally a model who met Young while on the set of his music video for "Come Back and Stay" in 1983.