Evelyn Lozada, Chad Johnson Head for Divorce, Report Says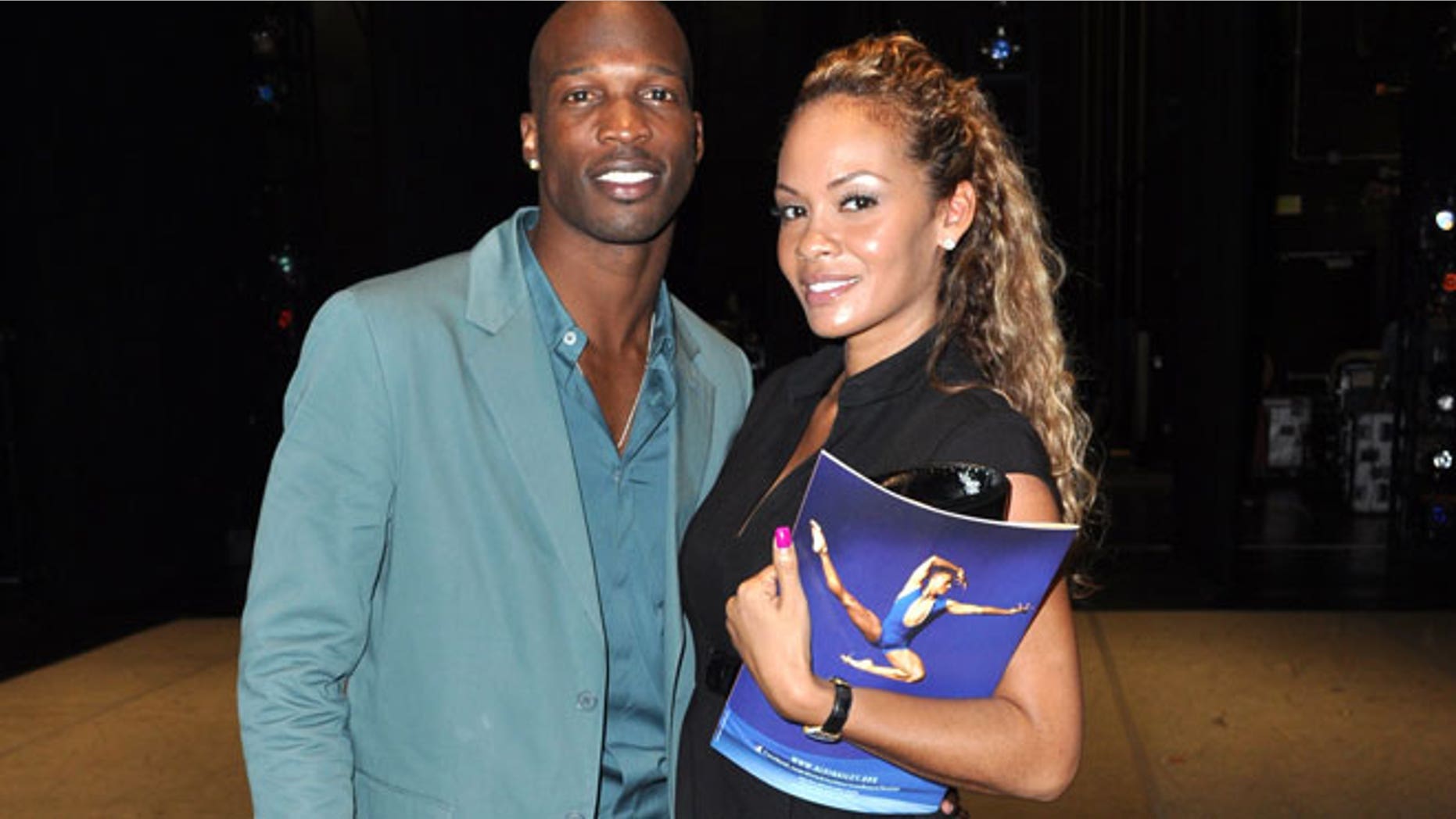 Is it splitsville for Evelyn Lozada and Chad Johnson?
TMZ is reporting that reality star Lozada filed for divorce in Florida on Tuesday, claiming her marriage is "irretrievably broken." The two married on the 4th of July and the wedding was filmed for a reality series that has since been canned.
If true, the marriage would be shorter than Kim Kardashian's infamous 72-day marriage. Lozada and Johnson reportedly had a prenup.
The supposed divorce filing comes hours after she accused Johnson, also known as Ochocinco, of making false claims against her and not taking responsibility for his actions.
"It is my sincere hope that he seeks the help he needs to overcome his troubles. Domestic violence is not okay and hopefully my taking a stand will help encourage other women to break their silence as well," she told TMZ.
The "Basketball Wives" star made headlines with Johnson over the weekend after the two got into a spat that landed Johnson in jail and Lozada with a 3-inch gash on her forehead.
The statement was her first comment since the fight went public.
After the altercation, which reportedly began after Lozada found a condom receipt in their vehicle, the Miami Dolphins dropped Johnson as a player and VH1 canceled their upcoming reality spin-off, "Ev and Ocho."
Lozada reportedly ran to her neighbors home to take refuge as Johnson drove around the block looking for her.
Lozada also learned on Monday that her brother-in-law, who walked her down the aisle on her wedding day last month, passed away from cancer. He was 43.