Eva Longoria shows off bikini body on vacation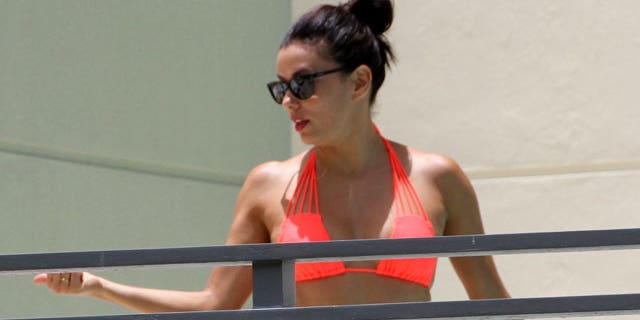 Talk about lucky Longoria! The former "Desperate Housewives" star exchanged the pre-holiday madness for a little R&R in Mexico this week.
RELATED: Eva Longoria Reveals 'Girlie Sleepovers' With Victoria Beckham: 'Our Hairdresser Brushes Our Hair Until We Go to Sleep'
Eva Longoria is vastly enjoying her beach getaway and documenting every fabulous minute of it on social media. The carefree 41-year-old posted a beachside clip to Snapchat frolicking and dancing in the sand. Longoria's white beach hat and sunglasses provide some essential sun protection, while the matching bikini flawlessly shows off her deep tan.
The actress appears thrilled to be basking in the sun, as she posted a jumping-for-joy pic to Instagram on her first day of vacation, saying, "First day of vacay and this is how I feel! #happyholidays."
While she's not getting her sun on, Longoria can be seen relaxing with a bottle of wine in her plush Mexican villa. "A 3 Liter of wine never hurt anyone #WineOClock," she captioned the makeup-free snap.
This vacation comes after she cut her honeymoon short back in June in support of Hillary Clinton at a fundraiser. Longoria married Jose Baston last May in a beautiful private ceremony in Valle de Bravo, Mexico.
EXCLUSIVE: Eva Longoria Reveals How She Kept Her Star-Studded Wedding Under Wraps