Eva Longoria says having children with 'soulmate' would be a blessing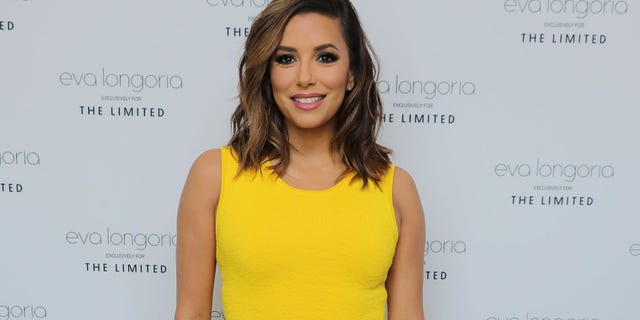 Eva Longoria has been living on cloud nine since marrying her "soulmate" Jose Antonio Baston just five months ago.
And while he has four children from a previous relationship, the actress said adding some more to the mix would be a dream.
"They are amazing children -- I'm so happy to be part of their lives," she recently told Ocean Drive magazine. "It if happens, it happens—if it's meant to be it would be a blessing."
Longoria, who has divorced twice, could not stop gushing about her new husband, calling the Televisa president her "soul mate."
"Pepe and I are soul mates -- I don't even know how to explain it, because it's like we're two different sides of the same coin," she said. "He's compassionate, kind, handsome -- he's everything I wanted and didn't even know I wanted."
The former "Desperate Housewives" star admitted that when they met, walking down the aisle once again was not initially in her plans and it had nothing to do with her past marriages.
"I think every relationship is a path to where you are today," Longoria told the magazine. "Every wrong turn led you to the spot where you are, so it wasn't necessarily the wrong turn at the time. I wouldn't change anything -- never."
Longoria was previously married to NBA player Tony Parker and "General Hospital" actor Tyler Christopher.
Like us on Facebook
Follow us on Twitter & Instagram