Europe's Joey Tempest looks back at 'The Final Countdown' and strangest encounters with fans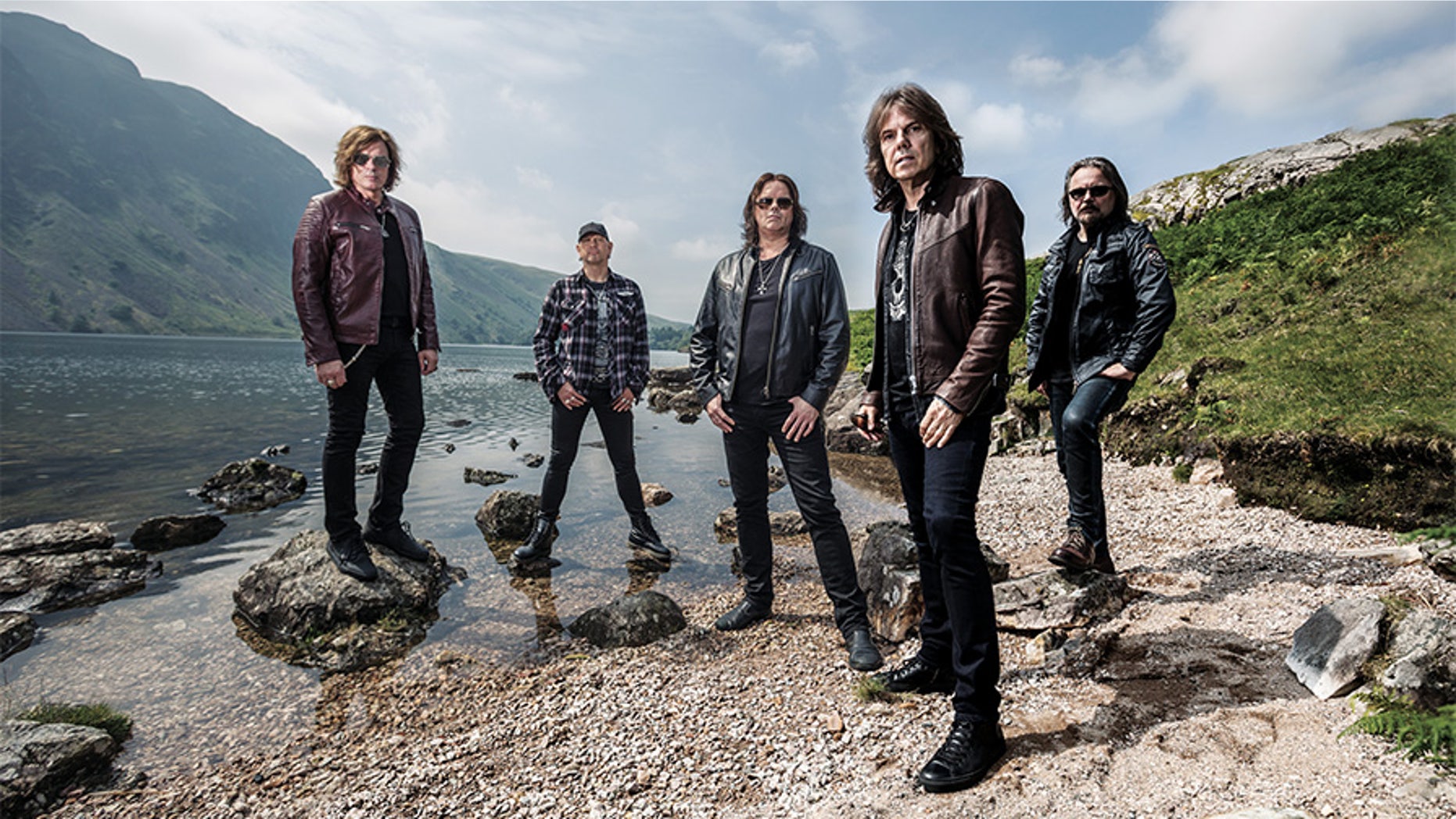 It's been 31 years since Joey Tempest unveiled one of the most iconic anthems of the hair-raising '80s, but these days the frontman of the Swedish rock band Europe is eager to take off with a completely different sound.
Since Europe formed in 1979, the group has sold more than 25 million albums, toured throughout the world and made the sound of a keyboard dangerously catchy. Their 1986 single, "The Final Countdown," soared to the No. 1 spot in 25 countries, later experiencing a resurrection when it appeared in a popular commercial for Geico in 2015.
The 54-year-old singer, who is perfectly content with the song's success, is now hoping to captivate new listeners with the band's latest album, "Walk the Earth."
Fox News spoke with Tempest about Europe's lasting success:
Fox News: Looking back, where did the idea for 'The Final Countdown' come from?
Joey Tempest: I was still in college... I borrowed a keyboard from a friend… I've been playing guitar since I was very young and was in guitar bands. But when the keyboard came around, I saw it as a bit of an alien and I was curious about it as a writing tool.
So I borrowed this keyboard and one night the synthesizer made a certain sound and it triggered me to write the beat. I kept it in my drawer for years. And so, when we did the third Europe album, I felt like we were ready to write something around that theme. I did a demo of it and played it for the guys. It was different, it was unique. So we recorded it for our third album.
Fox News: Did you ever think it was going to be such a massive hit?
Tempest: Not really. It was just one of our songs. It was originally over six minutes long. It was never meant to be anything else, other than a really cool live track and album track… We were just experimenting on that record a bit with keyboards, but it was mostly guitar-based music.
Fox News: As an artist, does it ever get tiresome to be constantly recognized for 'The Final Countdown'?
Tempest: No, it's OK. For us, it's one of our songs. We've done 11 albums now. And that song has been important for the band. When we were kids, we were dreaming of becoming like Deep Purple or Thin Lizzy and touring the world as a rock band. And that third album really made it possible… That song opened so many doors for us. We're very grateful and we love playing it live. That's what brings people together.
Whether it's a family festival or heavy metal thrash festival, people come together for that song. It has been a part of their lives in one way or another… We're accepted in the rock community, and we feel comfortable with that. 'Final Countdown' was a crossover for us and it was chaotic. We weren't that comfortable in the pop world. It was a strange thing.
Fox News: How did Europe survived the grunge era when many bands from the '80s couldn't?
Tempest: We took a small break… I found that the '80s were pushing the limit and it was just one dimension, I thought. I felt there had to be more to writing and I just wanted to learn. I entered a long period of just researching and listening to everything, from Neil Young to Bob Dylan, Van Morrison – all that stuff. I just wanted to write. So we had a break and the other guys toured with different artists. But when we started again, we came back fresh in 2004.
We said, 'Let's do this long term.' It's the same guys from teenage years. And I think that's the secret, too. We used to go to shows together in Stockholm. Queen, Deep Purple – and we just had a lot in common. We're still the same guys and it kind of helped to have that same understanding and roots. I think that's also a part of why we're still together after all of these years. We're having fun being creative in the studio.
Fox News: What's the strangest encounter you've ever had with a fan?
Tempest: We've had fans move to our hometown outside of Stockholm from Eastern Europe. The ironic thing was that when they moved there, we moved away! We moved out of Sweden completely. I know there are still some people living there in our small village.
There was another incident when I lived in Ireland for a while. There was a break-in in our neighbor's house one night. Somebody got caught in the fridge, funny enough. But they thought it was my house. Somebody came all the way from continental Europe to Ireland where I lived at the time and broke into the fridge, thinking it was my house! The next morning we found out and thought, 'We must be getting popular.'
Fox News: What inspired 'Walk the Earth'?
Tempest: We tour quite a lot and we're on this second period of our career. This is the sixth album since we started and I think touring gives us a lot of inspiration… Anything that can inspire us is great. Things that are happening in the world… Anything that can drive the band forward.
Fox News: How is it different from anything else that the band has done so far musically?
Tempest: It's more direct and striking, I would say. To me, it's an album that just came about in two weeks. Just a lot of ideas the band wanted to explore in Abbey Road in London. It's just very alive and organic. And also, we've pushed our writing. We never want to repeat ourselves. We always want the next album to be different from the one before. It just came about naturally. We tour a lot and then we go to the studio and work.