ESPN assailed for giving multimillion-dollar salaries to new morning show stars after widespread layoffs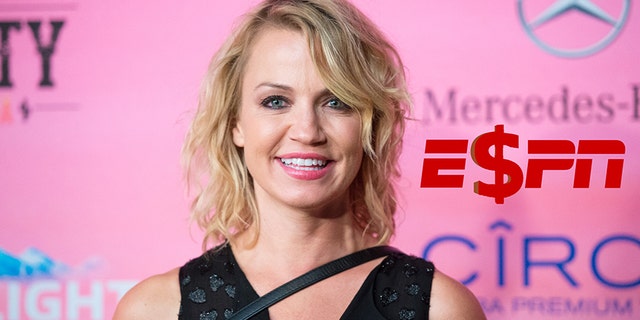 ESPN is under fire for a new morning show that will reportedly pay its hosts multimillion-dollar salaries on the heels of recent layoffs at the network.
"Get Up!" will be hosted by Mike Greenberg, Michelle Beadle and former NBA star Jalen Rose. A glowing feature in The Hollywood Reporter, headlined, "ESPN Plans to Wake up Woke with New Morning Show," recently revealed that the program would dabble in politics while offering a whopping $14.5 million in combined salaries for the three co-hosts.
Talk-radio host and author Clay Travis brought the lofty salaries to the attention of his followers with an explosive monologue on his "Outkick the Show" program on Thursday. Travis said there was "no way" ESPN can justify paying $14.5 million to three hosts when the company has been plagued by layoffs.
"These are some of the craziest salaries I've ever seen," Travis said.
According to THR's Marisa Guthrie, Greenberg will be paid $6.5 million, Beadle will earn $5 million and Rose will take home $3 million per year. ESPN is also constructing a studio at Manhattan's South Street Seaport.
"This is an intriguing financial decision. … I am all in favor of guys, and girls, making as much money in our industry as they possible can," Travis said. "I'm not sure there has ever been a more over-paid member of the sports media in the history of sports on television than Michelle Beadle."
ESPN declined comment when asked to confirm the salaries.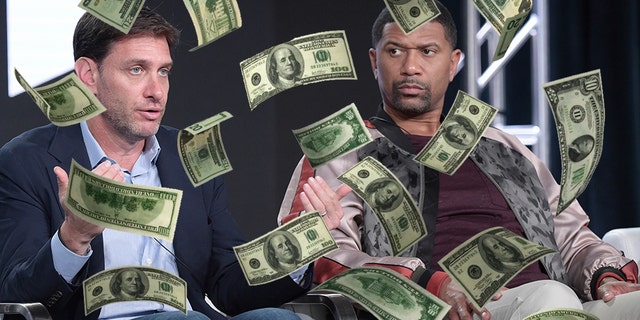 Travis focused his outrage on Beadle, pointing to her failed stint as an NBC Sports host, while mentioning that Greenberg's two decades on ESPN Radio could possibly justify his inflated salary. He said that Beadle's contract is not justified by market reality, and that she would struggle to earn a fraction of her "Get Up!" salary if she became available, saying ESPN essentially bid against itself for no particular reason.
"Before they pay anybody else, before they pay for all of the facility. Before they pay for anything, they have to get to $14.6 million in advertising revenue just to justify being able to make $100,000 on this show," Travis said. "There are going to be a lot of ESPN employees that watch this show and they're going to sit around and say: 'Wait a minute. They fired hundreds of people at this company. How many of them could they have kept and let Michelle Beadle go?'"
ESPN laid off somey 250 employees in 2017, according to Sports Illustrated. The staffers let go included on-air talent, in addition to producers, executives and tech workers.
Sports media website Awful Announcing published an article mocking the network by exploring what else could be purchased with the money going to Greenberg, Beadle and Rose. The story points out that the morning-show hosts will be paid more than several high-profile superstars from the world of sports, such as Steelers' running back Le'Veon Bell or Minnesota Timberwolves star Karl-Anthony Towns.
Awful Announcing's Andrew Bucholtz noted that the inflated salaries add pressure for the show to succeed, which "isn't going to be easy" in the crowded morning TV landscape.
ESPN has come under fire in recent memory for a variety of situations that have left some viewers feeling that the network has a liberal bias. During a recent shareholder meeting for ESPN's parent company, Disney, a frustrated investor told CEO Bob Iger that ESPN had become a "24/7 anti-Trump tirade channel."
It doesn't appear that "Get Up!" will do anything to challenge those claims, as the show's executive producer, Bill Wolff, has previously held executive producer titles at with MSNBC's anti-Trump "The Rachel Maddow Show," Chelsea Handler's failed Netflix show and ABC News' overwhelmingly liberal daily gabfest "The View."
While the show will "mostly" stick to sports, according to Guthrie, and Wolff told THR that the show would delve into politics when necessary.
"When players take a knee, then it deserves coverage and conversation," Wolff told the magazine. "If something political makes itself part of our world, we are dishonest and inauthentic if we don't discuss it."
An ESPN insider criticized The Hollywood Reporter's headline, saying whether or not the show discusses politics was not the focus of the piece. Beadle, who is an outspoken feminist, and Rose have been outspoken about political and racial issues, while Greenberg typically sticks to sports.
When reached for comment, an ESPN spokesperson emphasized that the team from "Get Up!" has no intention of discussing anything political unless it happens to be a huge, national story that has a sports-related angle.
ESPN's "Get Up!" will air on Weekdays, 7-10 a.m. ET, starting on April 2.