Elvira, Mistress of the Dark urges others to vote for Democrats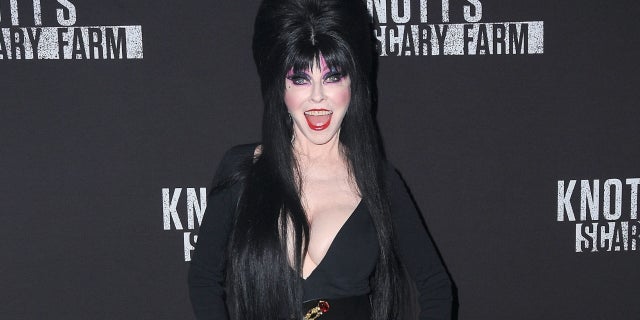 "Elvira: Mistress of the Dark" star Cassandra Peterson urged others to vote for Democrats in a series of tweets Monday.
Peterson, 67, who also starred in the comedy television series "Elvira's Movie Macabre," asked her fans to vote blue.
TAYLOR SWIFT MAKES LAST-MINUTE PLEA TO FANS ON ELECTION DAY: 'IT'S NOT ENOUGH TO JUST WANT TO VOTE'
"As a fan of Elvira, you may like her because she's spooky, funny and sexy," Peterson began. "But as my real fans know, she is also a strong, resilient, empowered woman who stands up for herself and what she believes in."
The actress said she felt "compelled" to tell others, especially women, to vote for Democrats.
"If you're a woman or if you have a woman [or girl] in your life who you care about, it's your obligation to VOTE FOR DEMOCRATS," she wrote.
Peterson noted she would most likely get responses from social media users to keep her political opinions to herself, but she said she had the "right to express my opinion no matter what my profession."
AMERICA'S ELECTION HQ MIDTERMS 2018
"A vote for Democrats is a vote for women's Healthcare, workplace equality, and for protecting the planet for future generations. It's taking a stand AGAINST misogyny, xenophobia, racism and homophobia," she tweeted.
The legendary star concluded by asking people to vote in the midterm elections.
Peterson joins a long list of celebrities who have urged others to vote in the midterm elections. Notable stars include Taylor Swift, Oprah Winfrey, Julia Louis-Dreyfus, Jake Gyllenhaal and Leonardo DiCaprio.