Ellen DeGeneres says new sitcom doesn't have gay agenda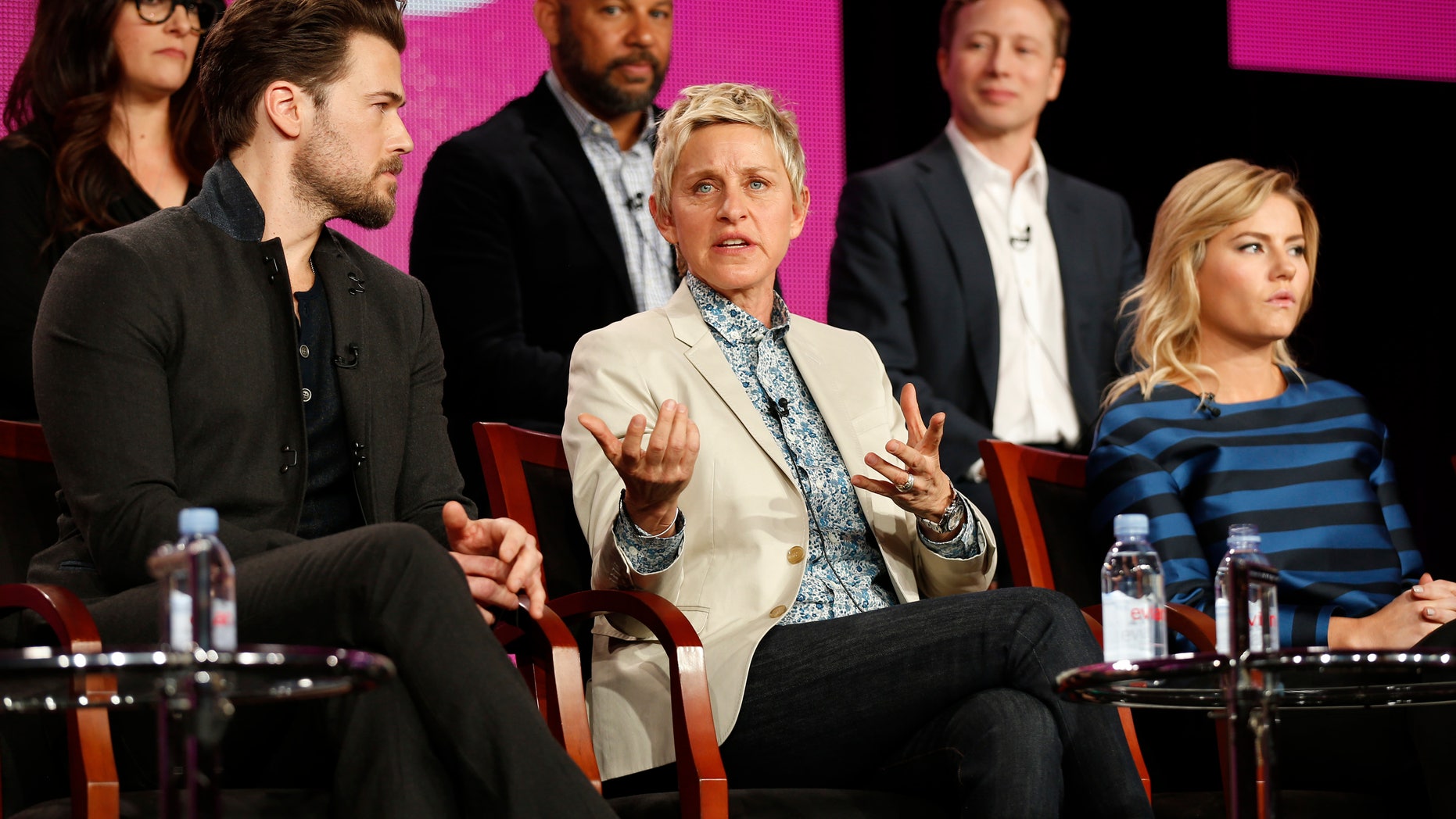 Ellen DeGeneres does not have an agenda. So even though the new sitcom she's producing for NBC features a lesbian character, the goal is simply to make people laugh, reports People.
"It just happens to be a very funny show. It happens to have a lesbian character in it," DeGeneres told reporters Friday. "It's not like I formed a production company and said, 'Bring me all your lesbian scripts.' I'm not just going to be a lesbian machine that just turns out stuff."
"That's all I wanted to do was put out really funny material [that's] smart and thought-provoking," continued DeGeneres. "If this is thought-provoking and helps people open their minds a little bit and see a multiracial couple, to see a lesbian character and to see a guy who is her best friend that has a relationship, that's a whole other story ... They're just going to be people that you love and watch and don't think twice about any of it being weird. It's just friendship or family or whatever that is. I think friendship is obvious, but family is not so obvious. Family changes all the time."
The show called "One Big Happy" focuses on Lizzy (Elisha Cuthbert) and her lifelong friend (Nick Zano) as they decide to have a child together. Complications ensue when just before Lizzy finds out she's pregnant, Nick falls in love and marries a British woman named Prudence (Kelly Brook).
The show is from writer Liz Feldman who also wrote for "Ellen."
"It's not coming from any sort of agenda, what can we do to put another lesbian on that television? It's coming from the truth," says Feldman, who is gay. "I set out to be honest and tell an authentic story that felt really true to me because it's based on my relationship with my straight best friend. We were planning on having a baby together. We've been friends our whole lives and then he met the love of his life and that changed the course of our lives. Honestly, it was so difficult to deal with it when it happened, the only thing I knew how to do was write something about it. So that's where this comes from. This comes from a real place."
One Big Happy debuts March 17 at 9:30 p.m. ET on NBC.