Elizabeth Hurley called out by fans for wearing sexy dress to Thanksgiving dinner with US ambassador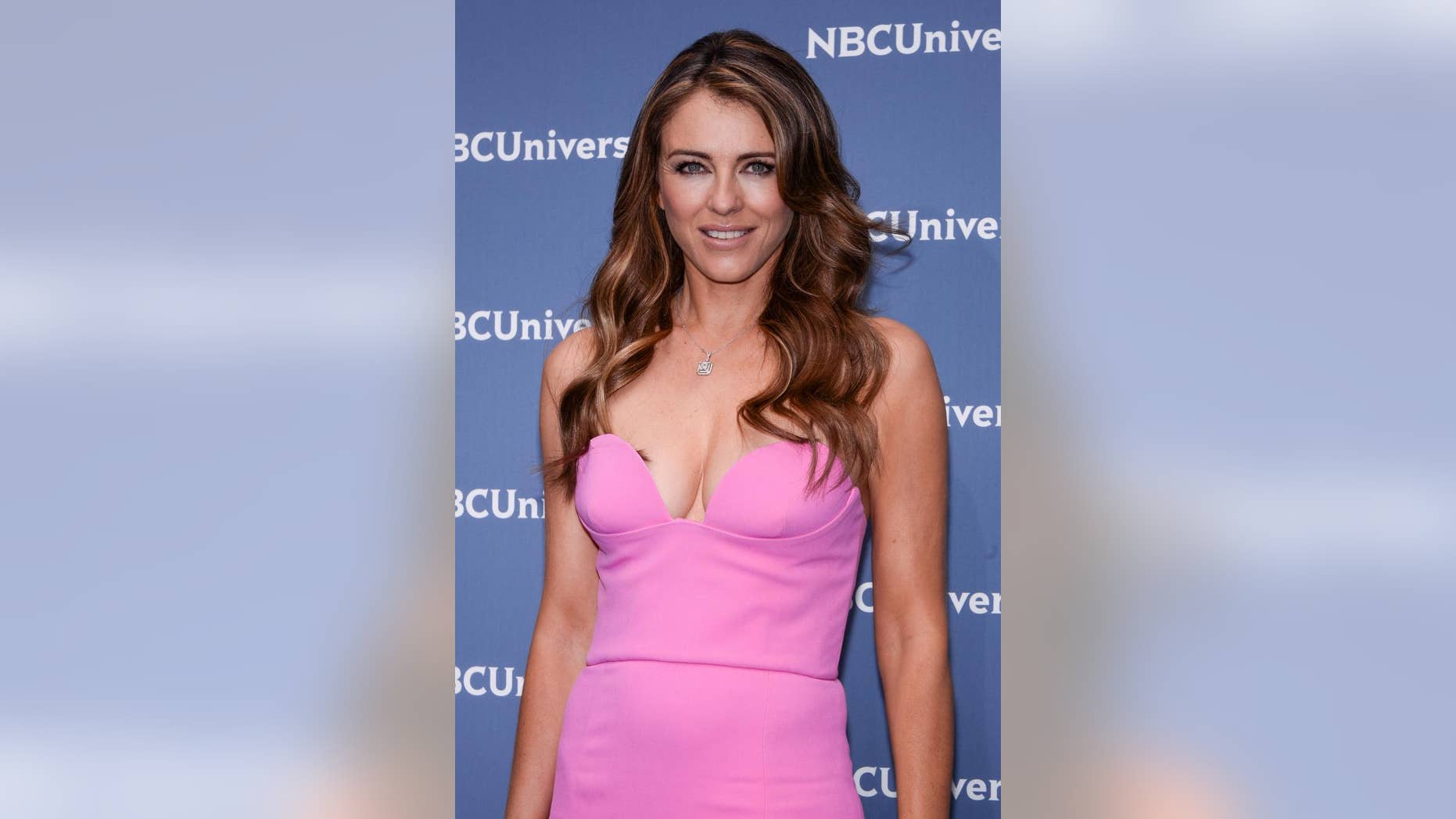 Elizabeth Hurley turned heads in a daring black ensemble during a Thanksgiving dinner at the residence of the United States ambassador to the United Kingdom in London.
On Thursday evening, the British actress showed up at the home of Ambassador Woody Johnson garbed in a sexy, DSquared2 plunge neckline dress, accessorized with a Julien Macdonald fur overlay and diamond earrings.
The 53-year-old stunner shared a series of images from the ambassador's event on Instagram.
"Thanksgiving Dinner given by US Ambassador Woody Johnson and his gorgeous wife Suzanne at the heavenly Winfield House," Hurley wrote, adding a little detail about the famous image in the background of her first photo. "That's Barbara Hutton in the portrait who sold Winfield House to the American government for $1 after WW2."
Fans flooded the star's Instagram with comments on her seductive Thanksgiving look. Some praised the "The Royals" actress for her glowing complexion and bold outfit.
One Instagram user wrote, "Every day better and younger!!"
Another tagged Hurley and said, "I would like to invite you to my Thanksgiving dinner and you can wear that dress."
Others found the plunging neckline to be just a little inappropriate for the classy affair.
"Not a hater, I think your stunning but this isnt appropriate for a thanksgiving dinner," one user wrote. "A bar, yes but its eating a turkey dinner that makes this unappealing. What happens if the peas fall off your fork?"
Another called out Hurley for having lack of respect and said, "Would you dress like a whore if you (sic) going for dinner with the queen? Make people have respect for our country!"
But for the actress, who boasts a sexy array of photos on her Instagram account, the outfit haters most likely didn't ruin her evening.
Over the summer, the mother of Damian Hurley made headlines after sharing a video of herself swimming topless while vacationing in Greece.
The actress smiled as she held her chest and twisted in the pool. Hurley shared the video on her Instagram with a caption, "Attempting to swim off the calories."
Hurley, who often shares bikini-clad photos to promote her swimwear line Elizabeth Hurley Beach, was praised for swimsuit figure.
"53!! This gorgeous creature is 53!!" one person commented."
"You look amazing," another person wrote. "Still improving with age. Remarkable."
Fox News' Kathleen Joyce contributed to this report.