'Dynasty' stars Linda Evans and Joan Collins enjoyed filming iconic catfight scenes despite risk of getting hurt, book claims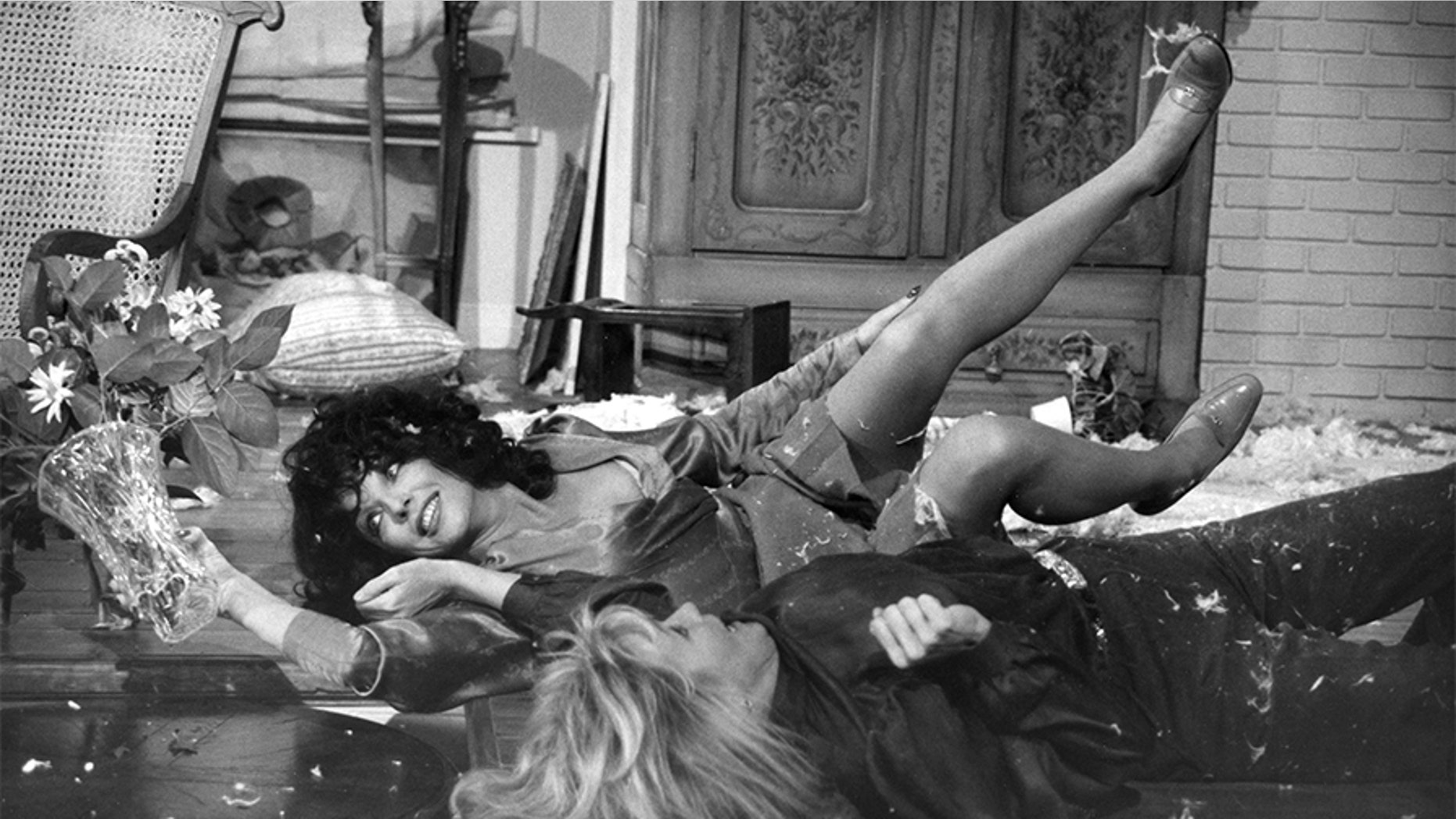 When it came to a vicious hair-pulling, nail scratch catfight, Joan Collins and Linda Evans weren't afraid to square up.
The two leading ladies famously fought while decked in jewels and couture in the TV series "Dynasty," which explored the trials and tribulations of two rich feuding families. The epic drama series aired from 1981 until 1989.
VERONICA LAKE, FORMER '40S HOLLYWOOD STAR, APPEARED 'VERY DAMAGED' IN HER LATER YEARS
Sue Cameron always made sure to have a good ringside seat.
The longtime TV columnist for The Hollywood Reporter and other members of the press were often invited to watch Krystle Carrington (Evans) and Alexis Carrington Colby (Collins) duke it out on set.
Cameron recently published a book titled "Hollywood Secrets and Scandals," which details her many interviews and encounters with stars like Veronica Lake, Joan Rivers, Lynda Carter and Valerie Harper, among others.
Cameron told Fox News that despite the rivalry between both women, which occurred on-screen and allegedly when cameras stopped rolling too, they both got a kick out of sparring each other.
"They enjoyed the fight scenes a lot," said Cameron. "They both really looked forward to them. But they also realized they could get hurt. So it was very choreographed.
"And it was done with a combination of doubles for Joan and Linda and then Joan and Linda for the close-ups. They really loved them. In fact, they became so popular that they would invite members of the press to watch the fight scenes."
And while producer Aaron Spelling gave party marathons for the cast to the point where "you were literally smothered in caviar and diamonds," not everyone was completely relishing in the show's decadence.
Cameron claimed Evans, a seasoned TV actress, allegedly had a difficult time throwing down for the role — at first.
"Linda is a gracious, loving, kind person," said Cameron, who befriended the actress. "It was very hard for her. Her initial behavior is to greet everybody on the set warmly. And she just wants a happy family.
"Linda wasn't about being a star. She was just grateful that she got the part. And so grateful that it was successful. She didn't have a rabid desire to go on and use that just to make a killing."
And there was a reason why rumors persisted that Evans and Collins didn't get along. Cameron claimed that Collins, "a man's woman" who embodied Hollywood glamour, had "absolutely no interest in even being friendly with another woman."
Still, Cameron described Collins as incredibly witty and charming — around men.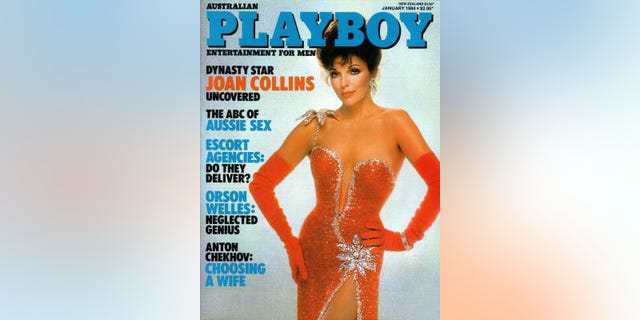 "Joan goes like a racehorse who wants to win every race," she said. "They were two different types of women. Linda was always Linda. She never changed. Joan had to learn how to be more civil and just behave on the set."
Cameron admitted that, based on her encounters with Collins, it was sometimes different to tell the difference between the star and her ruthless character.
"I would say Alexis Carrington is 80 percent Joan and 20 percent script," said Cameron. "… I think she's mellowed a bit more and sees the humor in being the Joan Collins she created… [But both women] went on the set and did their jobs."
Back in 2013, Evans, now 75, told Yahoo! TV one of the most iconic catfights appeared in an episode titled "The Threat," where a lily pond was involved.
"They had us fight on our knees so that it looked more dangerous," said Evans. "We had knee pads on, and we just navigated the whole thing. Of course, I love to do stunts, because Barbara Stanwyck and I did them [on 'The Big Valley'], and it was a bonding thing for us.
"But Joan absolutely hates those kinds of things — fighting, physical fighting. She's more of a verbal, love to tell you how things are kind of person, and I'm more of a physical person. It worked a little better for me than it did for Joan."
Then in 2016, Evans told Fox News that the fight scenes in "Dynasty" were far from real and she was actually friendly with her co-star.
"They couldn't be real, we would have closed the series down," she revealed. "Joan Collins was a friend of mine before 'Dynasty.' She used to come to my house for lunch. [And the show] was tailored to its time, the excess.
"It was wonderful in that way. You can't have too much money and your shoulder pads can never be too big. There were times Joan and I could not work through a door at the same time. We were too big!"
Back in 2017, Collins, now 85, told Time Out London she's amazed a new generation of audiences are discovering the hit series decades after it came to an end.
"I had some fabulous scenes, great fights and some amazing clothes," she explained. "I think people in their late teens and 20s have discovered that. I get fan mail from a much younger group now."
"Everyone in 'Dynasty' was charismatic. The one thing you could say for the show is it wasn't dull, compared to something I was watching on TV last night. It was supposed to be a 'glam show' but I said, 'I cannot believe how boring this is. The one thing you can say about 'Dynasty' is the people weren't dull.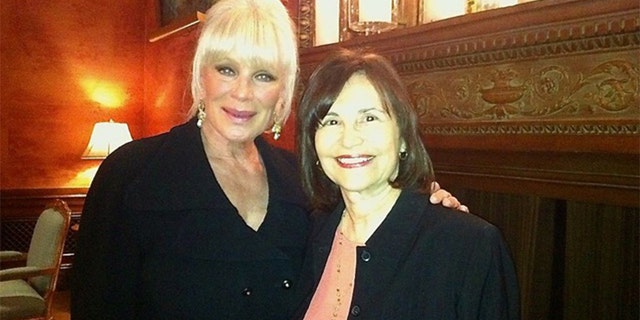 "Same with most shows from the same time — 'Dallas,' 'Miami Vice' — everybody was larger than life. Now it seems unfashionable to be larger than life. People, apparently, want to see actors behave like 'real people.'"