Sharna Burgess is candidly speaking out about her past drug addiction.
The "Dancing with the Stars" pro, 38, recalled going down a "slippery slope" of smoking meth as a young teenager.
"I was 17 years old," Burgess began during her podcast "Oldish." "And this was at the end of probably being awake for three days, and we were sitting out in the backyard of someone's house and a crack pipe was being passed around with meth in it."
SHARNA BURGESS SAYS BRIAN AUSTIN GREEN PROPOSED TWO MONTHS BEFORE PUBLIC ENGAGEMENT: 'MOMENT FOR OURSELVES'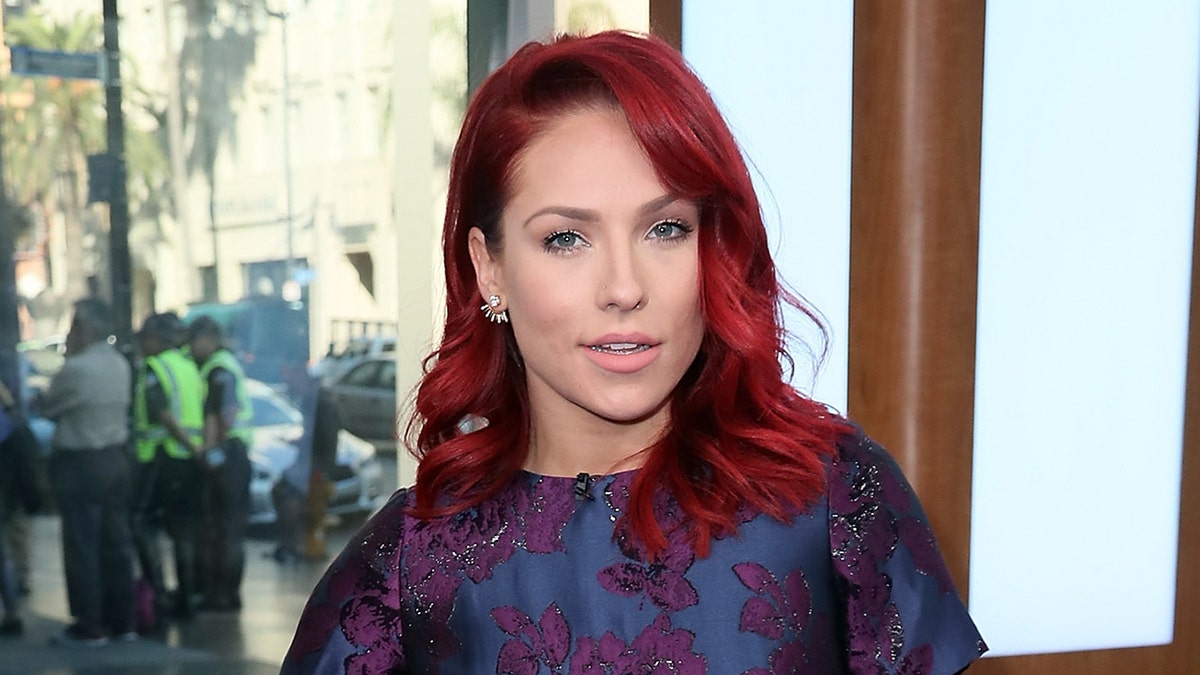 Burgess hosts the "Oldish" podcast with her fiancé Brian Austin Green and Randy Spelling.
She continued to explain her poor habits and how it all started.
"I had been smoking meth now for a little while, not every day but on and off… At that time it was a party drug, and I was pretty much partying three to four days a week," she said.
Burgess admitted she started using meth due to a knee injury but reflected on her "moment of clarity" when she realized she needed to quit as soon as possible.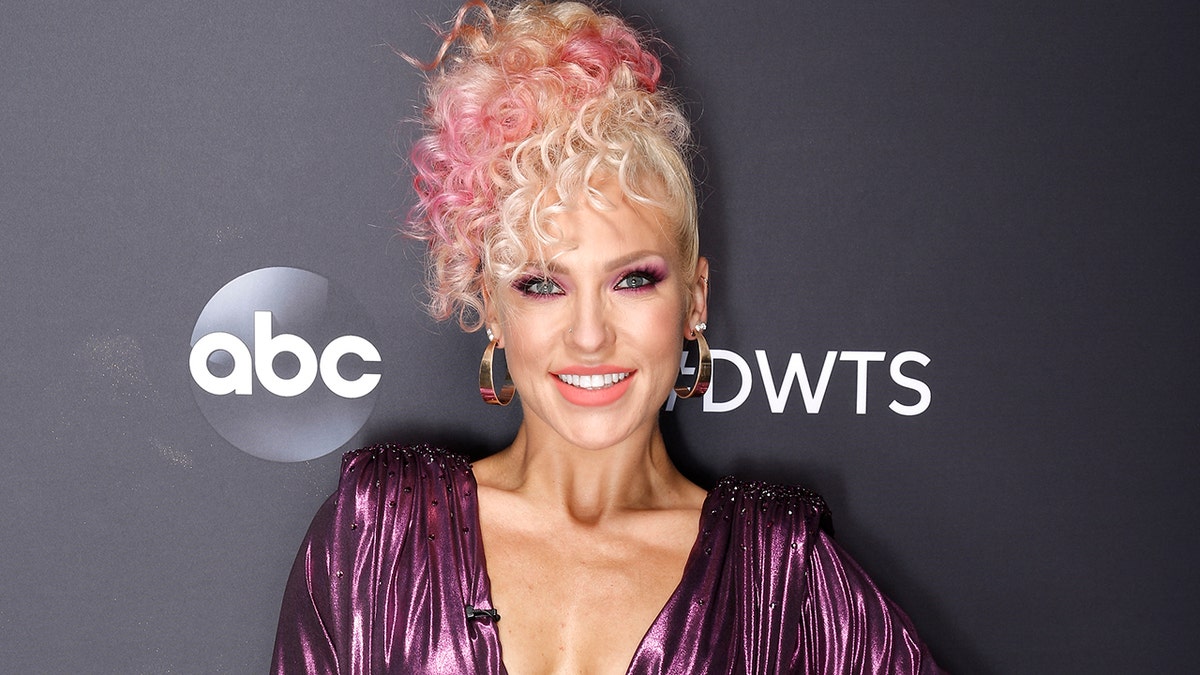 "I was sitting there watching this pipe pass around and the universe, God — whoever you call it — gave me this moment and I saw everybody sitting opposite me with complete clarity of what my future looked like," she said.
SHARNA BURGESS, BRIAN AUSTIN GREEN WELCOME FIRST CHILD TOGETHER
Burgess went on to say at the time she was an Australian champion ballroom dancer and knew she had to immediately make lifestyle changes.
"I represented my country at the World Championships. I was an athlete, the best in the country at the time, and because of a knee injury, I fell off," she noted. "But I realized how far I'd [fallen] and how much I needed to get back to that person, that this was not what I was meant for."
Green, 50, asked Burgess if she ever sought treatment for her drug addiction. Burgess opened up about a near-death experience that triggered her to reevaluate her drug use.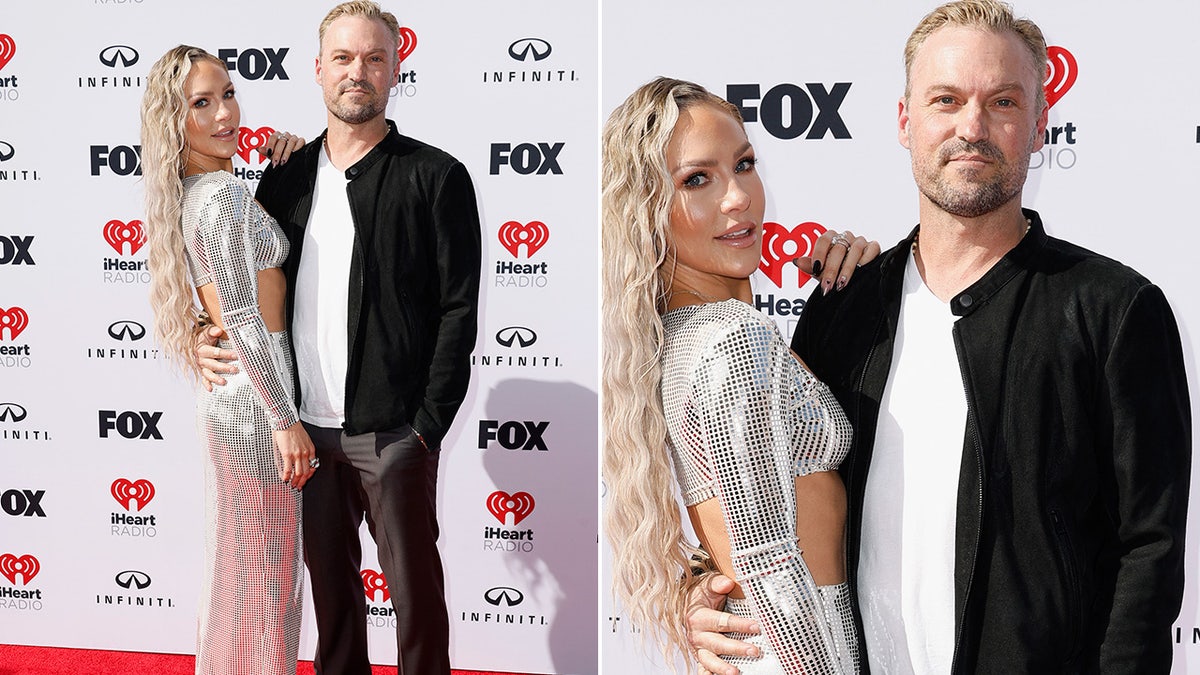 "There were definitely scary moments," Burgess recalled, including being treated by paramedics. "There was a moment at a rave when I was incredibly dehydrated and had taken too many things and started frothing and foaming at the mouth a little bit because I was so dehydrated."
Burgess added that dance was her saving grace, and that she was "grateful" for her mother for being a "shining light" throughout her drug addiction.
BRIAN AUSTIN GREEN, SHARNA BURGESS REVEAL HOW THEY DEAL WITH THEIR DIFFERENT PARENTING STYLES
"I lost my way of working through things, even though I didn't know that at the time," she reflected. "I think the strength [to get sober] came from realizing I needed to get back into that."
Burgess recently announced her engagement to Green with Fox News Digital and revealed that the couple had been keeping the momentous occasion under wraps for quite some time.
WATCH: SHARNA BURGESS, BRIAN AUSTIN GREEN REVEAL THEIR ENGAGEMENT
"We've been engaged for two months actually," Burgess said on the iHeartRadio Music Festival red carpet. "It's been beautiful to have that moment for ourselves."
LIKE WHAT YOU'RE READING? CLICK HERE FOR MORE ENTERTAINMENT NEWS
Green added how special it was to celebrate their engagement without the world knowing.
CLICK HERE TO SIGN UP FOR THE ENTERTAINMENT NEWSLETTER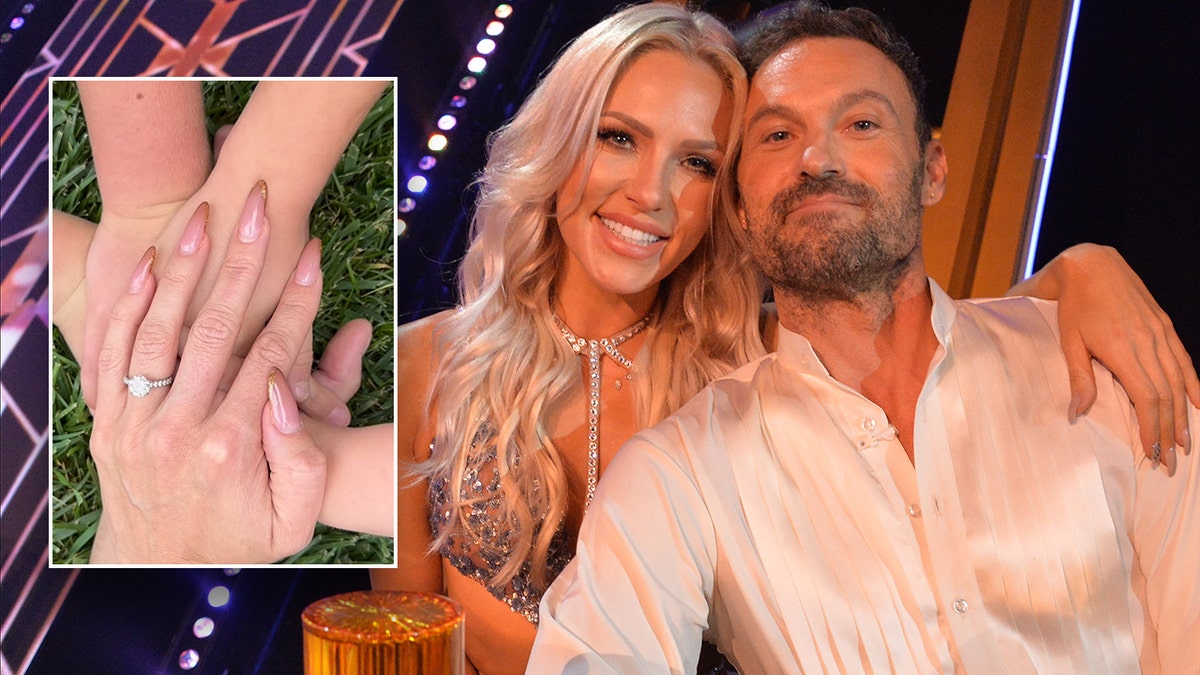 "It feels good that everybody knows now, but I'm glad we had that space where it was just for us," the former "Beverly Hills, 90210" star remarked.
Burgess and Green welcomed their first child together in June, a son named Zane Walker Green.
CLICK HERE TO GET THE FOX NEWS APP
Green shares three children with his ex-wife Megan Fox: Noah, Bodhi and Journey. He also has a son, Kassius, with ex-girlfriend Vanessa Marcil.