'DWTS' news: Judges give former 'SNL' star Chris Kattan shocking low scores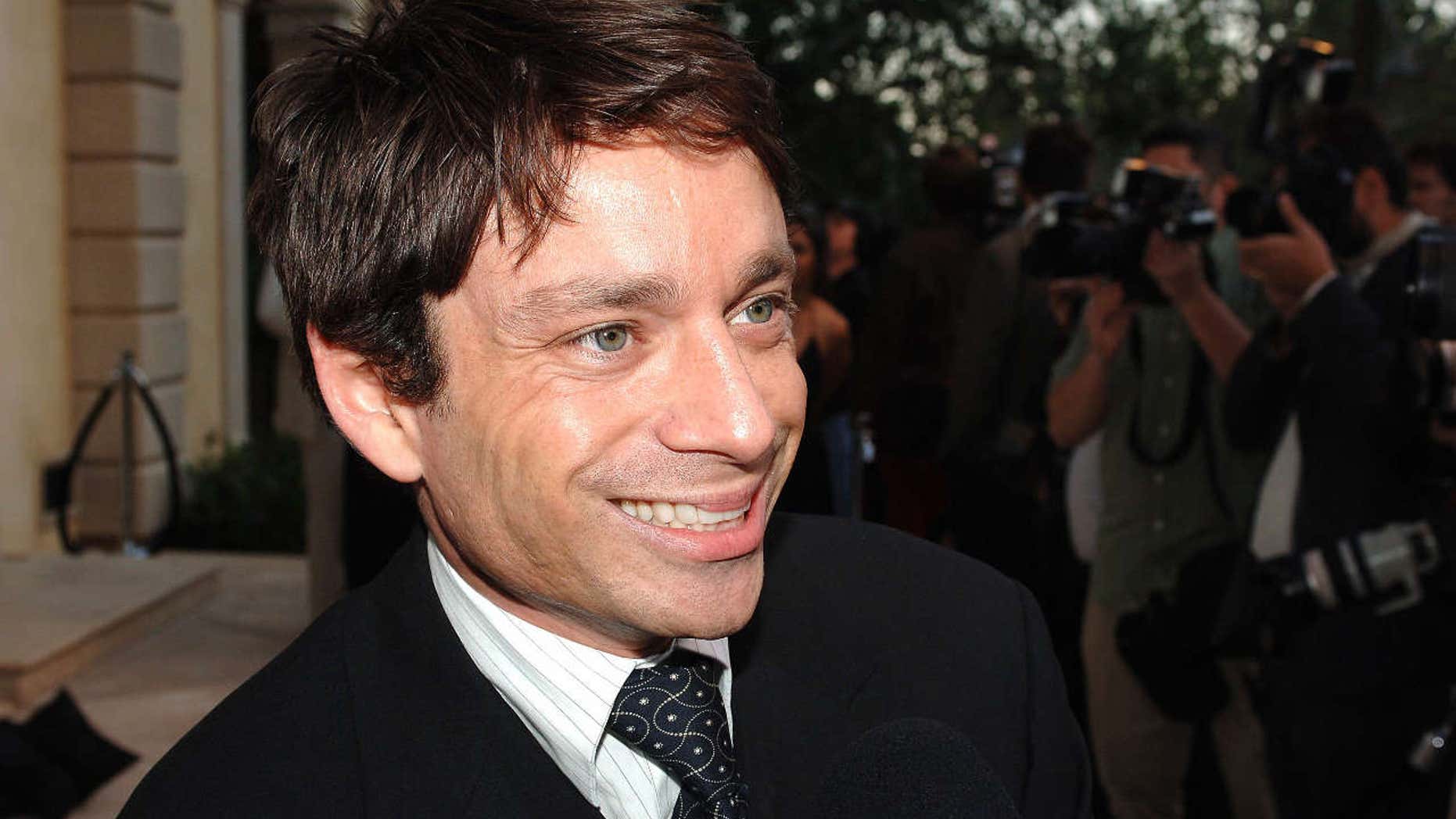 Former "Saturday Night Live" star Chris Kattan spoofed his head-bobbing "A Night At The Roxbury" bad dancer character on the "Dancing with the Stars" premiere episode.
And it was so bad that Kattan, who competed against 11 other celebrities, wound up in last place on Monday night.
"DWTS" judges Len Goodman, Julianne Hough, and Bruno Tonioli all gave him dismal scores of 4 out of 10. Kattan received a 5 from Judge Carrie Ann Inaba for a total of 17 out of 40, by far the lowest score of "DWTS" season 24's first episode.
Kattan joined a select group of rock-bottom "DWTS" competitors. Master P still holds the "DWTS" low scoring record for receiving 8 out of 30 during season 2, while several others have scored in the 10-12 range out of 30. Fox News' intrepid Geraldo Rivera scored 13 out of 30 for his first dance during season 22 a year ago. This season, the stars can earn a possible 40 from the now four-judge panel.
Tonioli called Kattan's entertainingly bad dance with a disco theme, "a cha-cha with a hangover. It belonged in an alternative universe."
But after the show, the good-natured comedian was not bugged a bit by the brickbats, telling reporters with partner Witney Carson by his side, "I thought it went great. I had a blast."
He added, with a chuckle, "I thought that everything she taught me I did, more or less."
When pressed about the judging by FOX411, Kattan, 46, said, "I wasn't disappointed," but admitted when one of the judges didn't know he was portraying a bad dancer (and thus his performance was part send-up), "I was thrown off a little bit."
Luckily for Kattan, the "DWTS" premiere wasn't an elimination episode so he'll dance again next week along with his co-stars (gymnast Simone Biles scored the highest on Monday).
"Now I'm going to concentrate on the dance. You can only go up from here. The best is yet to come," he promised reporters.
Kattan's appearance on "DWTS" was brave, as he told the cameras that he had previously broken his neck. That makes dancing understandably difficult.
He wouldn't say how he suffered the injury, telling FOX411, "It was a stunt thing. I can't get into it with you."
But the funnyman did explain, "I broke my neck and I had four surgeries regarding that the last 20 years, basically. So I had to be careful for a long time."
He called "DWTS" the perfect way "to jump on the horse. This is the perfect timing for me. I wouldn't have been able to do this five years ago or ten years ago or 15 years ago.
"When you have surgery, you're out of commission for like two, three, four months…It's embarrassing. You can't go out in public," he said.
But after 20 years, "I was healed," and it was finally time to give dance a shot, the ex-'SNL' star said.
Kattan admitted that with his neck injury "I wasn't supposed to do that [head bobbing in the dance], but whatever. All week, I was like, okay, be careful. And then I gave it my all [on show night]."
His devoted dance partner Carson, said, "It's definitely concerning because that's a big injury…so for me, I'm a little bit scared but I obviously want to push him so the judges see he is a contender and that he's doing stuff that really shines and makes him pop. It's a hard balance but the first two weeks have been a lot of test and trial to see what he can do and what he's incapable of but he's really fearless even though he's had so many surgeries."
Kattan noted, "One of the judges said, 'Try not to be so stiff.' But that's one of the hardest things for me, is to not be stiff."
Meanwhile, "DWTS" pro Sharna Burgess, who performs with bull rider Bonner Bolton, thought Kattan was judged way too harshly.
"Judging was super hard tonight," Burgess sighed. "They threw out '4's tonight! I haven't seen a '4' in, I think, ever. Poor Chris! Honestly, I think he did a fantastic job."