'Duck Dynasty's' Si Robertson releases country music EP, duet with Kix Brooks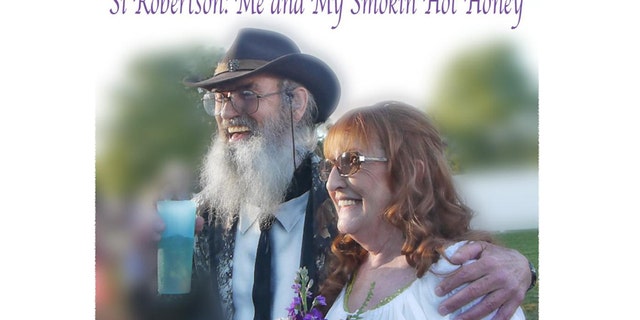 NEWYou can now listen to Fox News articles!
"Duck Dynasty's" crazy but loveable Si Robertson quietly released six songs in an EP titled, "Me and My Smoking Hot Honey," on iTunes yesterday.
The EP features a duet with country singer Kix Brooks called "Can't Take the Swamp Outta the Man," which Robertson recorded to surprise his wife of 43 years at their vow renewal last month.
"[Christine] loves Kix Brooks!" Robertson said in a statement sent to FOX411.
The song played as a surprised Christina walked down the isle to Brooks and her husband singing about how no amount of money can change them.
"There just ain't no 'mount of money," croons Brooks to which Robertson sings back, "That can change me and my smoking hot honey."
"My roots will always stay in my southern bayou state, because you can take the boy out of the swamp," sings Brooks, formerly of Brooks and Dunn.
"But you can't take the swamp outta the man. That's my land," chimes in Robertson.
Robertson loved putting the EP together so much that he's considering becoming a full time country singer.
"I'm gonna make this my new career choice," he said after hearing the finished song for the first time. "I had a blast!"
In a video posted on YouTube, Robertson shared footage of his first stab at the duet.
Uncle Si, who also sings on one more track with The Mauldin Brothers, is hardly the first Robertson to dabble in singing.
The famous family of duck hunters released a well received Christmas album last year, in which they got into the holiday spirit with the help of a few of their country music friends like Luke Bryan and George Strait.
Check out his new tunes here.