Miss Kay explains why she stayed with cheating Phil during his dark days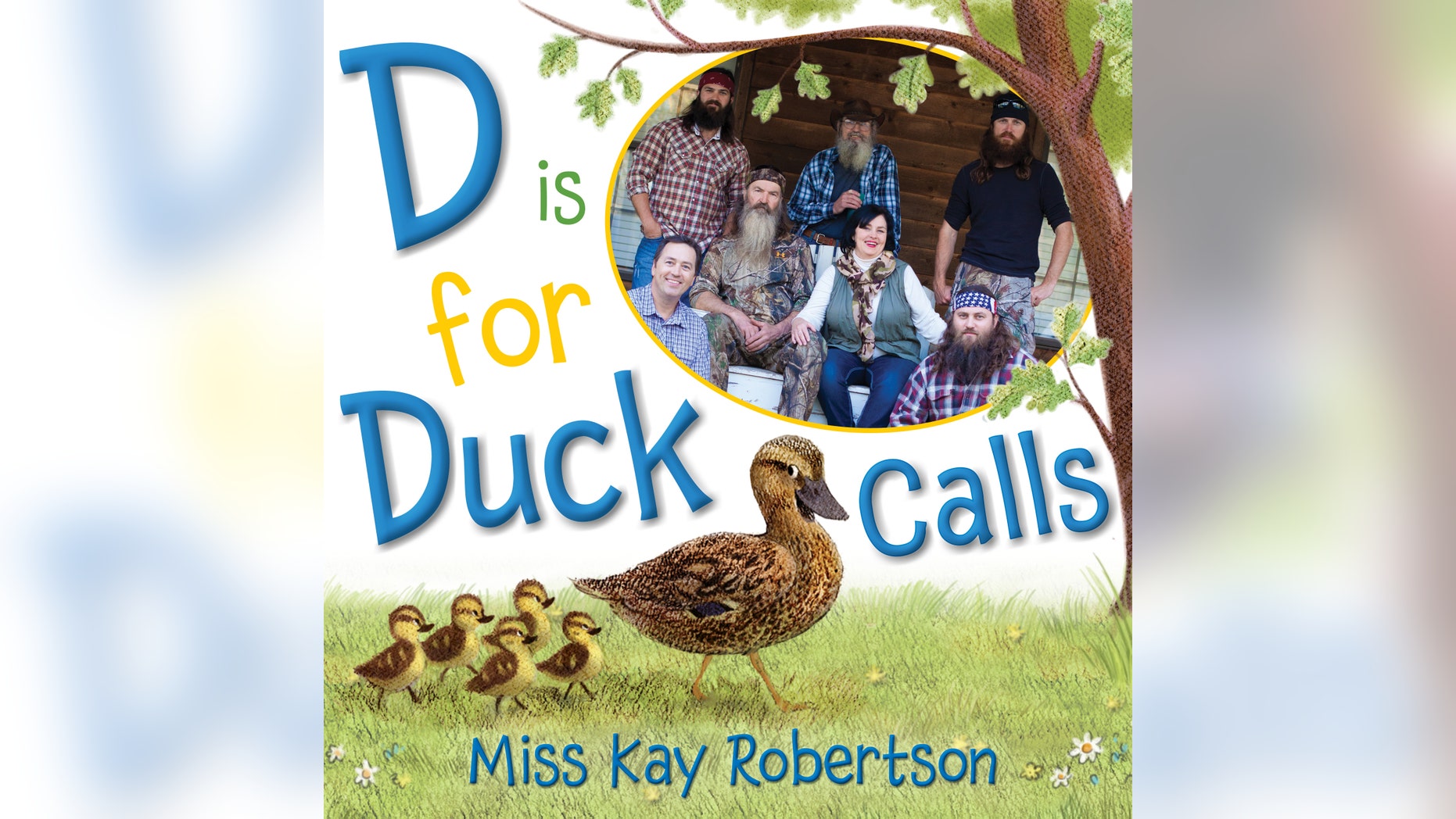 Level-headed Miss Kay keeps her wild family of duck hunters grounded on A&E's "Duck Dynasty." But the wife of Phil Robertson hasn't had the easiest life. She stayed with Phil through his darkest days as he battled alcoholism and admitted to adultery. Now, they're one big happy family and she spends her days starring on the show and penning book after book. She spoke to FOX411 about her new kid's book called "D is for Duck Calls" and her earlier marriage struggles.
FOX411: How did this book come about?
Miss Kay: I have a love for children's books. My greatest thing when I was growing up was to hang out at the library in the little bitty town of 300 people where I grew up. We only had four businesses in the whole town but I hung out at the library. I loved kids' books and I've never outgrown them. I loved "The Secret Garden," all "The Little House on the Prairie" series. We have an older house that's used as an office but now we call it the library because the whole first room is my grandkids' and great-grandkids' library. They think every grandmother has a library. So it was a given that I was going to do a children's book.
I wanted to do a book and I wanted something simple that related to our family and I think it couldn't represent our family any better than it does. I think the drawings capture us perfectly.
FOX411: In "The Women of Duck Dynasty" you [write that you] forgave Phil for his drinking and abuse and infidelity.
Miss Kay: The worst advice I ever got was when they told me to leave him. I attribute a lot of [sticking with Phil] to my grandma. She was such a stickler for staying with your marriage. She always used to say, "You have to fight for your marriage." Of course I was someone that never believed I would have to do that because I read way too many books that ended with, "And they lived happily ever after."…When I say, "I love you," it's for life. If we would not have stayed together I would have known in my heart that I had done everything I could possibly do to make that marriage work.
FOX411: You had very legitimate reasons to leave him.
Miss Kay: I did. That's why I tell ladies my story. God doesn't want us to be in a situation where we're in harm and our lives are in danger. I had adultery. I had found that out and that was a fact. I didn't want to believe it but it was true. Some people they get drunk and they're happy, happy, happy. Phil would be happy but then he would get mean and very cruel with his words.
FOX411: So how did you have no bitterness?
Miss Kay: When I first fell in love with Phil there were so many good characteristics about him and I knew he had a good heart. I saw the change in him when he ran around with people at college. He made the bad choices to run with those people. I can't totally blame them, but I always felt he was slowly going to the devil. I told my kids, "Your dad is a good man. He has a good heart but right now the he's letting the devil control him and that's who we should hate - the devil and not Phil. We'll pray and pray that the devil will leave him but he has to make the choice to do that." I knew that from the Bible, and eventually he did make the right choice. I think that's why my heart and my kids were easy to forgive too.
When he became a Christian, Jase said, "Does that mean the devil is going to leave my daddy?" I said, "Yes, the Lord is living in him now, not the devil. He's had 10 years to do a lot of bad things. It's going to take him time to grow. He doesn't know how to be good but if we just love him and help him he will," and that's basically the story of what happened.
FOX411: It wasn't your first exposure to alcohol abuse.
Miss Kay: My mom was the church secretary and she was an alcoholic as was my uncle who was a deacon there at the church. We did have that as well as a lot of hidden stuff. My daddy drank but not that much. Yeah that was hard, and I think it broke my heart when Alan did it because Alan was my rock. Had I not had him those first 10 years...He never got to play baseball like the other kids. He was taking care of his brothers and helping me. I tell Jase and Willie, "You've never thanked him enough for taking care of you when you were little." He was as good or better than any sitter I've ever paid in my life. He was that mature as a little boy. Sometimes I cried because he didn't have a regular childhood but he'd say, "Mother, you did the very best you could and you stayed with daddy." He tells me, "Do not ever feel guilty."
FOX411: He's right. You shouldn't feel guilty, Phil should!
Miss Kay: Exactly. But that Phil's dead and buried. He's a new Phil now. When Phil first sobered up we had so many things we had to pay for like a new driver's license. Some sins have more consequence than other sins. We even had leaders from the church writing letters, "This individual is a changed person" for getting jobs. It worked out. We just had to pay the price.
FOX411: Do you feel like your family is making Christianity more accessible?
Miss Kay: Yeah, I do. I think they see people that love each other but also are full of fun. If you can't laugh every week at "Duck Dynasty," I don't know what's wrong with you. They cut up, they pick on each other but because they love each other none of it bothers. If you're a Christian you don't have to be a holier than thou. We always say this: "You can't be so heavenly minded you're no earthly good." We show regular people that we Christians have a blast. How you see us is how we really are.
I say this, "We try to get everything out bad in our lives either in a book or when we speak so nobody's going to come back on us." When Phil had some trouble a while back they told me there were people looking everywhere for dirt on our family and they were having trouble finding it. If you want to know the family read the books or listen to one of us speak.
Every year I do my testimony, and I add something else that I remember. Here's the deal: There is no fear in honesty.