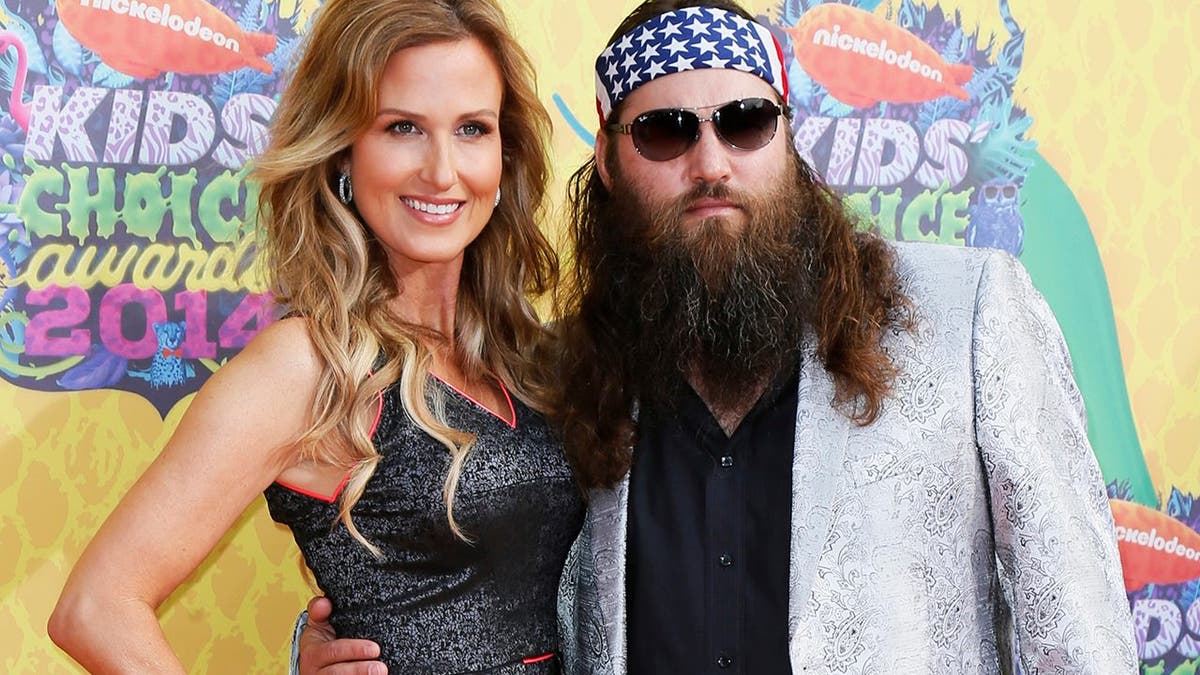 Former "Duck Dynasty" star, Korie Robertson, has become an outspoken voice for racial healing in the United States, and now claims that she and her family were targeted by white supremacists over their adopted biracial son.
The star first made a name for herself on the topic of race relations after an emotional interview with CNN in which she called for Donald Trump to call out white supremacists in the wake of the Charlottesville protests. The star furthered this narrative while speaking to CBN News where she revealed that, as her family's star rose, so too did the danger from racism.
"We have to stand up, and we should be emotional about things like that and we have to stand up and talk about it," she said. "When our family hit mainstream and all the sudden all of America's watching, they noticed our son's biracial and we got comments and we got hate and negativity and we were actually targeted by white supremacists at one point. So it's just shocking and scary and sad to know that that still exists in our country."
The star went on to explain that she believes people need to constantly be talking about race and acknowledge the large population that believes someone is better than someone else based on the color of their skin. Additionally, she called on the church to lead the charge toward unity.
"I think we need to speak up, and we need to talk about it. Sometimes we kind of just don't talk about it because maybe in some ways we don't know what to say. We don't want to make a mistake. We want to be politically correct, so we just stay silent and hope that it gets better, and that's really not the way to healing,"
Korie and her husband, Willie Robertson, adopted their son Will when he was just five weeks old. They've become proponents of adoption and previously told People that their son being biracial hasn't come up in the way they raise him, only in how the public looks at them.
"Here's the thing: when we look at him, we don't see an adopted kid. It doesn't even cross our minds," Willie told the outlet. "He's as much ours as our biological children."