Distraught Playboy Bunnies jailed in Mexico, 'begged for food and water'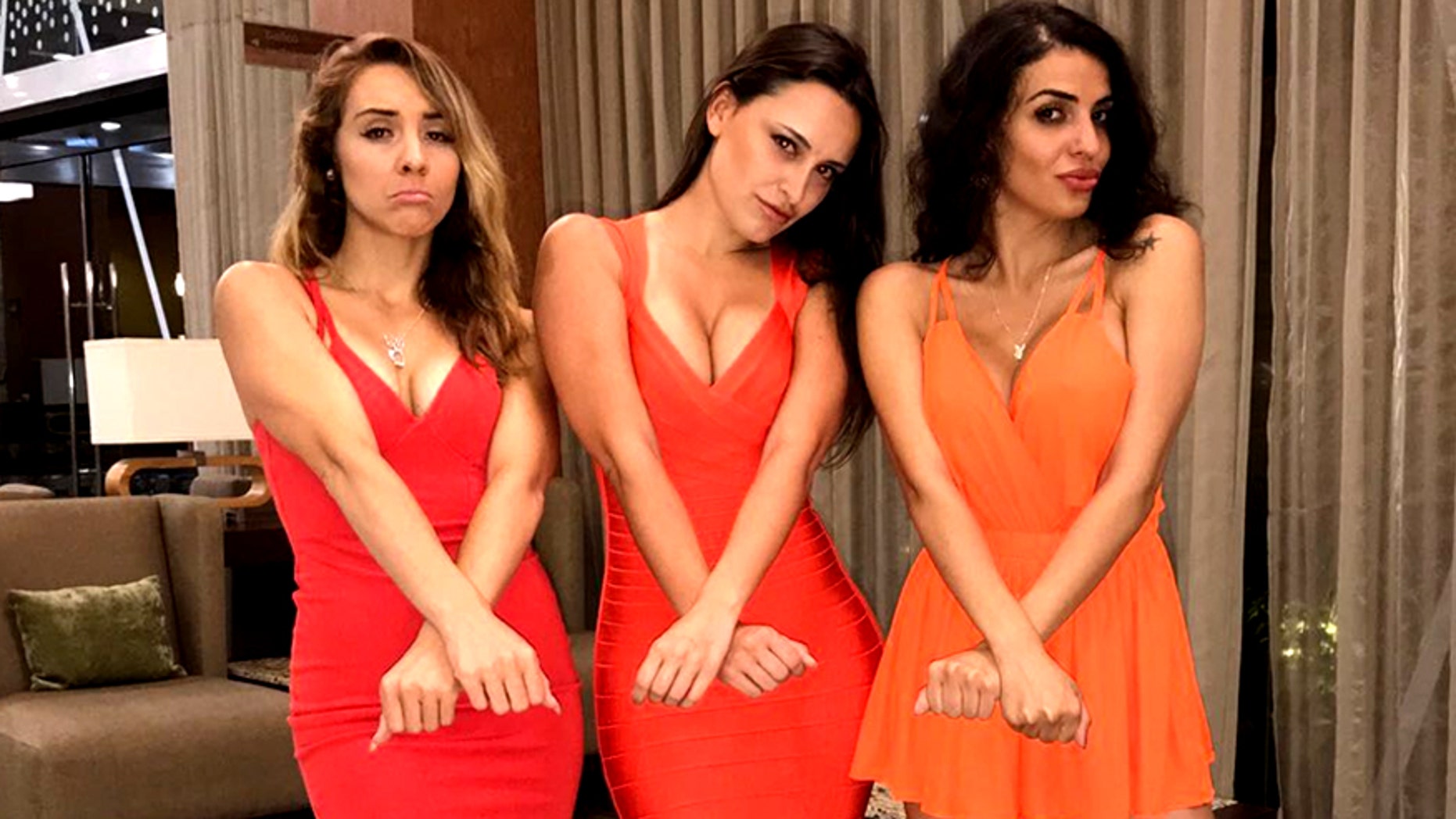 Three Playboy Playmates were detained by Mexican police officers on June 30 at a party for Playboy Music Fest in Merida, Mexico.
Turkish model Elif Celik, American model Lauryn Elaine, and French model Marie Brethenoux were taken into custody because Mexican authorities believed they were working at the event, but only had tourist travel visas.
"We came to Mexico to celebrate each other's company and to gain publicity with our fans by coming to these parties in Meridá and Cancun," Elaine told Fox News in an email. "Around midnight, immigration came and busted into our party when all of us girls were sitting at our VIP tables enjoying champagne and music. They then rounded us up into a large room and weeded us all out by checking everyone's IDs."
'Harry Potter' actress strips down for Playboy
Elaine added she and the two other models "were taken for allegedly 'working' without a visa."
"We do not get paid for these events so we were wrongfully taken because they abused their authority and thought they could shake down Playboy Mexico by taking us," she said.
Playboy model Katie May's estate sues chiropractor for wrongful death
Celik backed up Elaine's account.
"They just arrested us while we were enjoying the party and then after a while the cops just came in and asked for passports," Celik said. "It was a horrible moment in my life that I have never had before."
Elaine said they were loaded into a van and taken in for questioning. Afterwards, the models were put "in a holding cell cage for almost 24 hours, and we had to beg for food and water."
"Luckily our Playboy Mexico family was extremely quick on taking action," she shared.
Playboy model causes outrage after posing nude on sacred mountain
Playboy Mexico described the incident in a press release as a "misunderstanding."
"There was an abuse of authority from immigration of Merida and federal police" toward some of the talent that they invited to the event, the magazine stated.
Playboy Mexico also took to social media to defend the women.
Elaine wrote of her detainment on Instagram, "Happy to be out!!!"
Playboy model Dani Mathers on body shaming scandal: 'I am not sorry about what happened to me'
And Brethenoux posted a pic of the trio posing with sad faces. Her caption read, "Even after jail in Merida nothing can stop us! Bunnies warriors."
But the ordeal isn't over. Elaine said all three "are waiting to meet with immigration to sign the rest of the papers and get our passports back."