Disney selling ABC News' longtime headquarters as trouble looms for embattled TV stars, journalists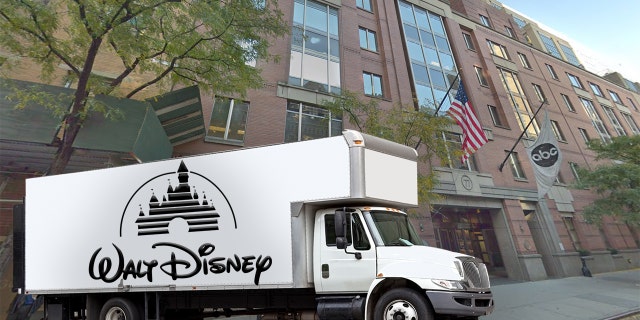 Disney is selling the New York City buildings that currently house ABC News HQ to a developer who's expected to demolish them and build luxury condos. The sale is raising new questions about the future of Disney's troubled news operation.
Once-vaunted ABC News has struggled for identity in recent years, as the TV news spotlight has shifted to cable and the internet. And ABC News' notable shift away from hard news coverage, perhaps in search of viewers, has reduced its relevance in the news ecosystem in the eyes of some observers. Insiders tell Fox News that all this comes as Disney executives voice increasing frustration with the high costs and low returns of the news operation.
Media Research Center Vice President Brent Baker pointed out that media reporters have lost interest in all of the broadcast network news operations, preferring to focus on cable and online sites. He told Fox News that ABC was the "least relevant" of the three broadcast networks' news divisions, apart from its occasional exclusive interviews with newsmakers.
"That's because it has no equivalent of an influential show like '60 Minutes,' or a political team centered around a storied Sunday interview show like 'Meet the Press,'" Baker said, noting that ABC's public affairs program "This Week" is typically broadcast from New York, and rival NBC News has the luxury of overseeing cable network MSNBC.
Disney spokespeople declined comment on the sale of the buildings when reached by Fox News, though the transaction was reported in detail by a respected New York real estate publication, the Commercial Observer. The publication said Disney is selling the ABC complex for more than $1 billion to Silverstein Properties, one of the city's biggest developers.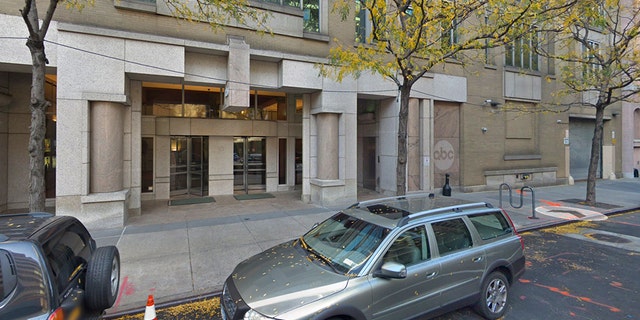 Silverstein Properties did not respond to a request for comment.
ABC staffers tell Fox News they have been informed that they will likely be moving far downtown in Manhattan to an area known as Hudson Square, which is not convenient to many commuters. A source with knowledge of the planned move said ABC is seeking about 33 percent less square footage downtown than it currently has, raising the prospect that the move will be accompanied by staff reductions.
An ABC News spokesperson declined comment for this story.
When Fox News asked a Disney spokesperson if the building sale could result in layoffs, he responded via email: "I have no idea what you're talking about. Sorry."
By contrast, CNN is reportedly moving to gorgeous new quarters in Hudson Yards, a new Midtown Manhattan zone with premium office space being built from scratch that is easily accessible by a new subway line.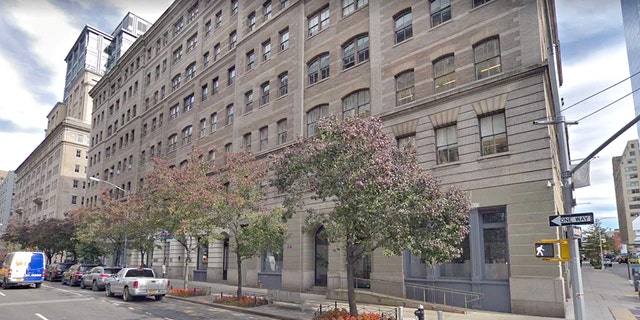 Even as staffers anticipate potential cutbacks, ABC News, which is owned by Disney, continues to pay huge amounts of money to the stars at the top of its on-air roster. Fox News has reported previously that these paychecks have rankled Disney executives on the West Coast, who believe the pay is far in excess of what the personalities would command on the open market.
Most notably, Disney pays President Bill Clinton's onetime adviser George Stephanopoulos a reported $15 million a year despite criticism that he plays an awkward role on his main broadcast, "Good Morning America." It is also paying largely unknown host David Muir, of "World News Tonight," an estimated $7 million a year, insiders tell Fox News.
Furthermore, ABC pays "GMA" co-host Robin Roberts roughly $15 million to $18 million a year. Though she, unlike Stephanopoulos, has major star power and a large fan base, she is entitled to 60 days off a year, on top of holidays, according to a source familiar with her employment agreement. That means Roberts — who has survived serious cancer bouts and often uses her time off for charitable causes -- is absent about one in every four weekdays.
Stephanopoulos also enjoys a generous vacation allowance from "GMA," since he also hosts "This Week" on Sundays. Insiders are quick to point out they have both earned the time off, but the result has been a glut of substitute anchors on "GMA," despite the fact that it's by far ABC News' biggest moneymaker yet still trails NBC's "Today" in the younger viewer demographic.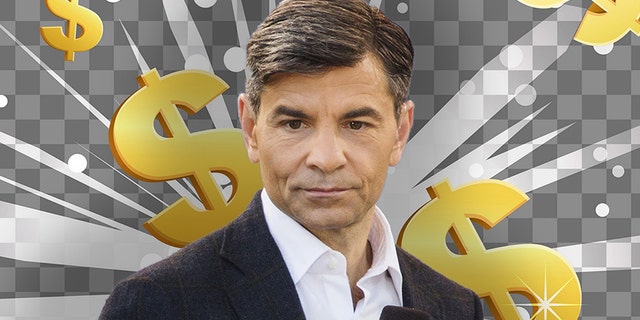 Other ABC News stars with seven-figure deals are believed to include Michael Strahan and Amy Robach. These outsize paychecks continue despite the decline of the news division, in a phenomenon one ABC insider called "excess amid rot and decay."
ABC has for decades occupied several large buildings just off Central Park in Lincoln Square, which has in recent years become one of the city's wealthiest residential neighborhoods. The sale of the complex is presumably for the land, so the buyer can demolish the office buildings and build condos for ultrawealthy buyers.
Luxury apartment towers built on the ABC lot would overlook Central Park and command enormous prices.
Neighborhood opposition is already building toward the anticipated construction of the condos, which one commenter to neighborhood blog West Side Rag jokingly predicted would be "some sort of Russian-oligarch-money-laundering complex."
Disney has thrived at the box office, and the House of Mouse is expected to launch a streaming video service to compete with Netflix in the near future, but it's unclear what role ABC News will play in the streaming space. Most of ABC's entertainment operation moved to Burbank, Calif., in the 1990s; ABC Sports, which had also worked out of the headquarters, was severely downsized after Disney moved much of its sports programming over to ESPN, which is based in Connecticut.
Thus, only ABC News has maintained a major presence in the Lincoln Square buildings, which have off-limits, landscaped terraces and grandiose offices reserved for West Coast-based Disney executives who occasionally visit New York.
How much "news" remains at ABC News has become a real question. ABC News' programs include "Good Morning America" and "The View," which blur the lines between news and entertainment programming. Also on the roster, the buried late-night program "Nightline" and the weather-heavy "World News Tonight," which is the network's version of the once-mighty 6:30 evening newscast. In fact, "World News Tonight" airs as early as 5 or 5:30 p.m. in many western markets where some local station staff privately joke that it's actually "The Afternoon News."
If it's any consolation, "World News" has lately outperformed its even more embattled competition, "NBC Nightly News."
The Media Research Center's Baker told Fox News that "GMA" is "a celebrity-centric entertainment show with a few minutes of news thrown in at the start," so it "certainly seems a better fit for ABC's entertainment division" than the news unit.
"Especially since it seems to spend about 10 minutes promoting Disney movies for every minute it devotes to news," Baker said. "'The View' spends a higher portion of its show talking about news topics than does 'GMA,' but it is ridiculous to consider Joy Behar a journalist." Behar, a comedian, is one of the longtime hosts of the daily chatfest.
"GMA" used to be part of ABC Entertainment and "The View" was, until recently, part of ABC Daytime. "The View" has regained relevancy and viewers under the network news umbrella, but has done so making headlines with Trump bashing and feuding between its liberal hosts and the panel's lone conservative.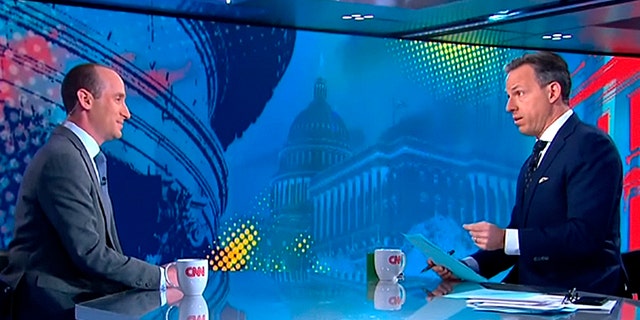 As for "Nightline," Baker said that losing Ted Koppel and airing an hour later after a late night talk show are moves that have rendered the once-iconic news show "largely irrelevant," with its viewers being "those still awake after watching Jimmy Kimmel -- and friends of the staff who DVR it."
He also cited the New York location of Sunday's "This Week" as a major problem. The network Sunday morning public affairs shows, which compete fiercely against each other, have otherwise always been broadcast from Washington, D.C. The unusual New York location of "This Week" is believed to be due to ABC's agreement to accommodate the lifestyle of "This Week" host Stephanopoulos, who is a social fixture in New York's exclusive Hamptons, the affluent beach paradise within reach of New York City.
Some Disney insiders tell Fox News the company made a mistake letting former ABC White House correspondent Jake Tapper leave for CNN in 2012, something he did in part as a result of not being given "This Week" when Stephanopoulos extended himself across two broadcasts. Tapper's star has soared since he went to CNN, while "This Week" now lags NBC's "Meet the Press" in the ratings.
"People still think David Brinkley hosts 'This Week,'" said an ABC insider. Brinkley, a broadcasting legend, died in 2003.
Also in 2012, ABC allowed John Berman to bolt for CNN, where he now co-anchors flagship morning show "New Day." Another ABC defector to CNN, Democratic scion Chris Cuomo, now has a prime-time show there. Indeed, CNN's other main prime-time host, Anderson Cooper, is also an ABC News alumnus.
The rumbling around ABC's sale of the Lincoln Square complex comes amid renewed speculation that Disney may even sell the entire ABC Television Network, unloading it ahead of, or just following, its planned acquisition of 21st Century Fox's main assets (Fox News, which is now part of 21st Century Fox, would not be part of this sale.)
Rumors have been swirling for years that Disney wants to unload ABC — with details emerging in 2010 after an ABC executive assistant was arrested and accused of illegally passing on secret information about the company, including an alleged planned sale that never transpired. At the time, Disney denied it was looking to sell ABC.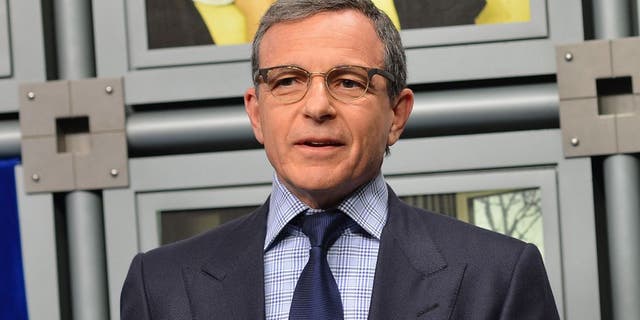 "ABC News is but a shell of what it used to be. … Disney would be smart to just cut the cord before it is too late," Fortune's Cyrus Sanati wrote all the way back in 2012.
What a new owner of ABC would do with its costly news division remains an open question. But if Disney does hold onto the alphabet network, media analyst and DePauw University scholar Jeffrey McCall doesn't think ABC will get out of the news business entirely anytime soon. He pointed to the optics of controlling a legacy news division.
"Even in this era, a major broadcast network should have some news presence for image and branding purposes," McCall told Fox News. "Still, it is clear that Disney is not committed to doing great journalism, and the news division is just another line on a balance sheet. Thus, a change in facilities or other structural changes that could de-emphasize journalism would not be out of the question."
Baker added that "people have been predicting for a good 20 years the impending death of the broadcast network evening newscasts, but they still capture bigger audiences than the most-watched hours of any cable news channel. There are apparently millions of Americans who aren't news junkies, and are content to wait until the dinner hour to catch up on the day's news."
Amid all the rumblings and rumors, ABC News has endured criticism in recent years for liberal bias, in particular on "The View." Earlier this year, co-host Behar was slammed for making offensive comments about Christians.
Further, President-elect Trump accused ABC's chief foreign affairs correspondent, Martha Raddatz, of crying on the air on election night (she denies this) and as president, Trump slammed ABC correspondent Brian Ross for his incorrect report about the special counsel looking into Russian meddling in the 2016 elections, which crashed the financial markets.
Trump has also demanded that Disney CEO Bob Iger apologize "for the HORRIBLE statements made and said about me on ABC."
In addition to the various liberal bias controversies swirling around ABC News, Disney has also faced criticism over anti-Trump comments by ESPN stars, as well as by ABC's late-night comedy star Kimmel, who has at times used his program as a vehicle for attacks on the president and White House policies.
National Center for Public Policy Research Justin Danhof confronted Iger at a shareholders meeting earlier this year over what he considers a "liberal slant" at networks controlled by Disney.
"As an investor, it's been clear for quite some time that the ABC News division of the Walt Disney Corporation is a sinking ship," Danhof told Fox News, explaining that he has approached Iger several times.
"He has refused to address the problem," Danhof said. "At a time when its rivals are suffering from self-inflicted scandals from high-profile sexual misconduct allegations against the likes of Matt Lauer and Charlie Rose, ABC News should be experiencing a ratings bonanza. Instead, the company's leadership -- or lack thereof -- is doubling down on the same exact business model that has been failing investors."
Danhof said that Americans are clamoring for a news presentation that allows them to form their own opinions, but several ABC News programs offer opinions that "masquerade as facts," he maintained.
Baker added, "Clinton political operative George Stephanopoulos was groomed for stardom and made the network's top on-air personality, and the network has no right-of-center counterpoint to Stephanopoulos."
Conservative strategist Chris Barron told Fox News "that network news was historically seen as less opinion-driven, less focused on sensationalism and more about delivering the news," but those days are over.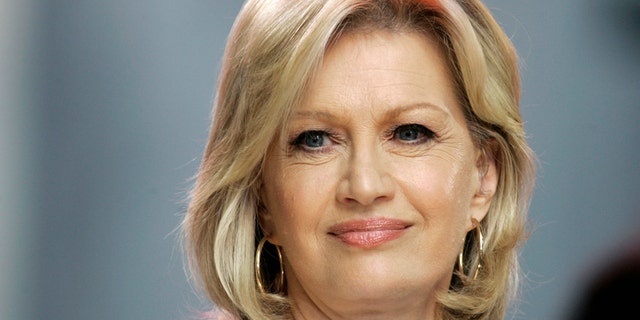 "The networks are essentially indistinguishable from each other and all of them come off as cheap imitations of cable news. If ABC News really wanted to capitalize on the mistakes of their competitors, they should try getting back to the work of delivering the news and stop trying to be the journalistic handmaidens of the Resistance," Barron said.
With the building sale said to be looming, ABC is again facing questions about whether it should join forces with a larger news operation to cut costs. Back in 2002, Disney was involved in talks to merge ABC News with CNN, and talks could eventually be rekindled as CNN flounders in third place among cable news channels and its parent, Time Warner, is set to be acquired by AT&T.
"The idea is intriguing, and we expect that these talks will pick up again from time to time," then-CNN CEO Walter Isaacson said in an email to staffers amid rumors of the potential merger. The talks collapsed due to disagreements between the news executives over who would be "top dog" in the combined organization, according to one source familiar with the negotiations.
Isaacson is no longer with CNN, and the office of its current boss, Jeff Zucker, did not respond to a request for comment.
As for ABC News, its famed "murderer's row" of superstar talent, assembled by the late Roone Arledge, is now largely gone, but for the giant paychecks of some of their lesser-known successors. Peter Jennings and David Brinkley are both deceased. Koppel departed in 2005 after disagreements with Disney about "Nightline's" future. Diane Sawyer, once ABC News' biggest star, has been largely marginalized after years of strained relations with ABC brass. She now contributes just a few hours of TV a year.
And Barbara Walters, a national treasure who developed "The View" and led its panel for years, is 88 years old and essentially retired.
Meanwhile, "GMA" has been plagued by morale problems with about a dozen staff departures in recent months, an ABC insider told Fox News. Furthermore, two insiders said, tensions are so high between Roberts and Strahan that they rarely speak on set when the camera isn't running, and their representatives cannot agree with ABC on who will host a planned new third hour of the show and if either of them will be paid more for any extra work associated with the expansion.
A GMA insider with firsthand knowledge of the situation said that "it's very cold on the set. They hate each other. Everything you see when the cameras go on is fake."
It all adds up to a lot of unhappiness inside an institution attracting diminished attention from the outside world.
"In the world of cable news dominance and aggregated Internet news websites, ABC News is struggling to remain relevant," Danhof said.