Director: Military flick 'Special Forces' about 'men who don't do politics, just their job'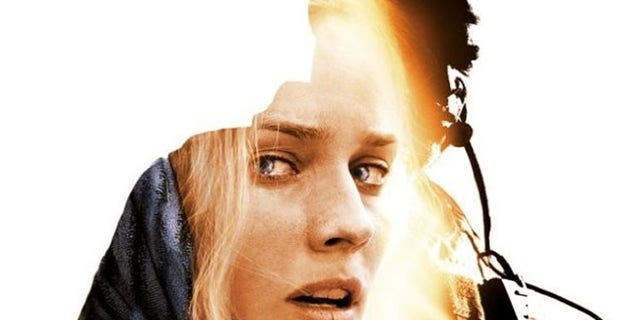 LOS ANGELES – "Special Forces," starring Diane Kruger and Djimon Hounsou, centers on a war correspondent Elsa Cassanova (Kruger) being taken hostage by the Taliban in Afghanistan. After learning she faces execution, a Special Forces unit is dispatched to bring her home.
French filmmaker Stéphane Rybojad told FOX411's Pop Tarts column he was going for an accurate depiction of a war zone while capturing the essence of the comradery among the Special Forces soldiers.
"Through war, what stands out, and it may be a cliché but it is true – is love amongst men, a sense of brotherhood beyond skin color, nationality, religion or gender," Rybojad said. "Courage and a sense of sacrifice are always good to show in cinema, because these men and women exist in real life. This is a story of men who don't do politics, just their job."
Having directed his first documentary centered on the command and structure of the Special Forces in 2005, Rybojad sought to incorporate that precise detail into "Special Forces," and even surprised himself with a change of heart along the way.
"When I was young, I wasn't exactly a military enthusiast – on the contrary. But then I discovered an amazing universe, little known and misunderstood: interesting people who certainly like action but are men with real values, who operate in a universe which is not based on individualism but on the group," he continued. "The main job of Special Forces isn't of course going to rescue hostages or prisoners, but they have the best experience, the best knowledge, the best preparation to do it. They have both the skills and the means."
Drawing inspiration from some of the soldiers he had met, Rybojad sat down to write the script three years ago with Hounsou in mind to play the lead. Before flying them to the film set in Tajikistan, a small country bordering Afghanistan, the director sent his actors off to learn some serious skills.
"They followed a week-long commando course for Marines at Lorient in Brittany… The actors felt as if they were arriving on another planet," he said. "But soon they were all getting along. Right away they got into the spirit of the thing; they understood all the mechanisms of solidarity and teamwork. They were curious and attentive and soaked it up like sponges."
Rybojad hopes American audiences are entertained by his action film, and also develop a greater appreciation for our nation's Armed Services in the process.
"French and American soldiers worked together in Afghanistan for 12 years. Through this film, not only will American audiences see that they have but perhaps it will show another side of the war in this land," he added. "The relationship the American people have to their army is very different of ours with our own army. French soldiers are greeted back home with indifference. I think that the audience will leave the theater with a true eagerness for life."
"Special Forces" will be released in select cinemas on Friday (also is available on VOD and iTunes).