Did Steven Tyler butcher 'Star Spangled Banner' at AFC Championship?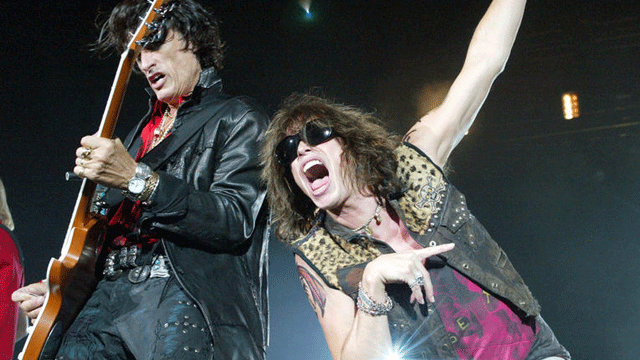 Football fans did want to miss a thing Sunday ... and that thing was Steven Tyler's singing.
The Aerosmith frontman, currently a judge on "American Idol," was on the receiving end of some harsh judgments himself after performing "The Star-Spangled Banner" at the AFC Championship game in Massachusetts.
The 63-year-old, famous for rock anthems such as "I Don't Want To Miss A Thing," managed to "butcher" the US national anthem at Gillette Stadium, sports website Bleacher Report declared.
"This will go down as one of those horrible celebrity renditions of the national anthem," the site's Brian Mazique wrote.
FOXSports columnist Jason Whitlock agreed, going so far as to declare Tyler's rendition "far more obscene" than Janet Jackson's infamous 2004 Super Bowl nipple slip.
The performance sparked a debate online, with some commenters backing the critics while others dissented.
"NO WAY was this a butcher," one fan wrote on Bleacher Report. "He added his own spice to it and made it even more awesome!!"
Entertainment website TMZ pragmatically suggested that the music veteran simply "sounded exactly like you'd expect Steven Tyler to [sound]."
Whether Boston's most famous rock star helped or hindered his hometown team with his "Star-Spangled Banner," the New England Patriots edged out the Baltimore Ravens 23-20 to clinch their spot in Super Bowl XLVI.