Did Nicky Hilton Really Plan to Kill Casey Johnson's Dogs?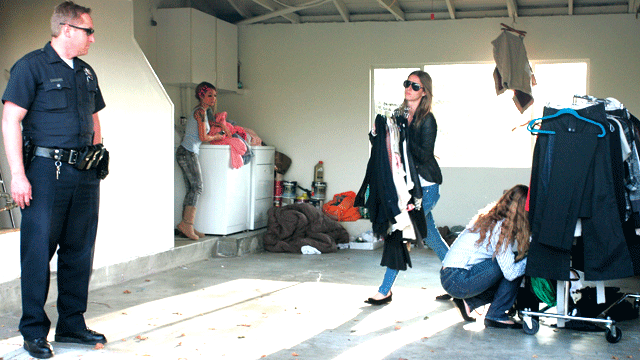 More drama has unfolded since the sudden death of heiress Casey Johnson, with fiancee Tila Tequila's claims that Johnson's longtime friend Nicky Hilton took her beloved dogs to have them euthanized and buried with Johnson.
Hilton and actress pal Bijou Phillips were seen taking possessions and the pets from Johnson's home on Wednesday as Tequila screamed that they were planning to "kill the dogs and bury them with her."
RELATED: Go to X17Online.com for more photos from Casey Johnson's house.
The pint-sized reality starlet later took to her blog to explain the situation:
"Today these 'mean girls' bombarded my home, to try to take the pups away so they can put them to sleep so they can bury the dogs with Casey," she wrote. "I had to call the police because they were getting very violent outside of my house . . ."
SLIDESHOW: Casey Johnson's short life in the fast lane.
However, when asked if that was indeed the plan, Phillips said "no" to the cameras.
A rep for Hilton did not respond for comment.
Animal rights activists PETA also weighed on the situation and felt the decision was best left to the professionals.
SLIDESHOW: Casey Johnson's bisexual fiancee Tila Tequila.
"We have no way of knowing the circumstances, but the dog should be in the custody of whoever her rightful guardian is, and if she really is in poor health, a veterinarian should decide the best course of action," a rep from PETA told Pop Tarts.
Both Nicky and Paris were close family friends with Johnson, and Nicky was the godmother of her daughter Ava.
"I am so shocked and sad about the loss of my longtime friend Casey Johnson, my heart is broken," Paris told Pop Tarts in a statement. "She was a beautiful, loving person and a close family friend. We all love and miss her. My thoughts and wishes are with her family."