Did Naya Rivera come out as bisexual on 'The View'? – Probably not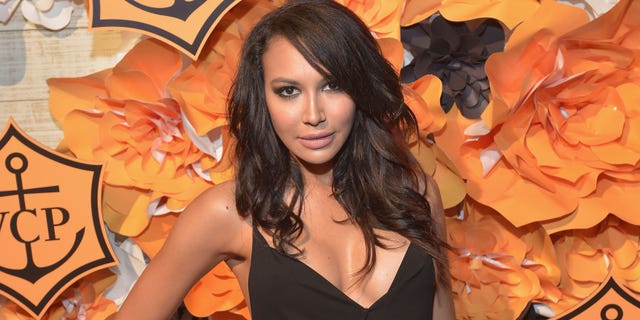 Naya Rivera keeps grabbing the headlines after her two consecutive appearances on "The View" this week, this time exciting "Glee" fans all over the world.
During a discussion Wednesday about the recent findings from a study by the Stonewall UK Women's Health Survey – which found that the bisexual women dealt with high rates of self-harm, depression and eating disorders than lesbians – the "Glee" actress seemed to casually confirm that she was bisexual.
"New research found that women who are bisexual are more likely to suffer from mental health problems than lesbians," said co-host Rosie O'Donnell.
To which Rivera, who plays a lesbian on "Glee," quipped back: "Rosie, no wonder I'm crazy. This just solves it all."
But, ladies, don't get your hopes up too high.
While it seems that she alluded to being bisexual – something that the 'Brittana fandom' has long hoped for – Rivera is happily married to Ryan Dorsey.
During her appearance on the daytime talk show, the 28-year-old also looked to clarify her headline-making remarks about showering she made the day before.
"Yesterday we were talking about a study that says you're supposed to shower once or twice every three days," Rivera began. "I had an opinion on it that was supposed to be a joke. Apparently it didn't go over so well."
"I apologize if anyone was offended," Rivera continued, with a smile, "However, I'm very excited that it sparked a big conversation about how many times you should shower."
On Tuesday's show, the "Glee" star, in response to co-host Nicolle Wallace's admission that she showers three times a day, said "I think that white people shower a lot more than ethnic. I feel like showering more than once a day or every day is such a white people thing."
The remark quickly got under viewers' skin and quickly caused a media storm. Even guest George Lopez, who was promoting his new film "Spare Parts," had to crack a joke.
"I shower three times a day because I want to smell white," he said.
Rivera also read two reactions from Twitter who were less then pleased.
"One of them from @jaimuziq tweeted, "When you tell the world you shower every three days, that says more about you, not us, Naya Rivera. Some things are better left unsaid," she read before she shared her own personal favorite from a tweeter named @retiredfilth: "Now white people are going to think that we don't shower because of Naya Rivera."
She responded with: "Shower on @retiredfilth!"
Like us on Facebook
Follow us on Twitter & Instagram