Did Letterman reveal end of "Dark Knight Rises" during Hathaway interview?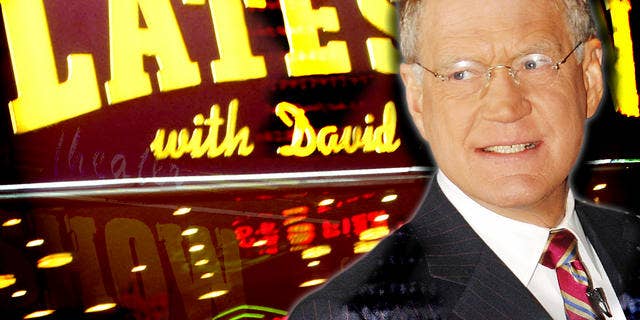 Late-night talk show host David Letterman has triggered the wrath of movie fans, after he apparently revealed a key plot twist for the new "The Dark Knight Rises" movie.
During an interview with actress Anne Hathaway -- who plays Catwoman in the film -- Letterman stunned her by apparently revealing part of the plot, which has been kept super-secret by director/writer Christopher Nolan, according to Examiner.com.
[pullquote]
During the chat, Letterman said, ""It's not essential to see all the previous installations of Batman, and I think this is it, and in the end, [spoiler here]."
"The wrath you have just invited onto yourself!" said Hathaway to Letterman. Turning to the camera, she addressed Nolan: "Chris, I had no part in it, I'm sorry."
According to the site, it is not known if Letterman's spoiler is genuine; "The Dark Knight" hits U.S. theaters on July 20. But the blogosphere ignited with fans slamming Letterman.
"Dave has 'OLD TIMERS'' disease. It happens to everyone," commented Mad Hatter 1 on the Huffington Post, while @dirtytea tweeted: "Avoid David Letterman interview with Anne Hathaway, he spoils the ending."
The Hollywood Reporter said it was unlikely Letterman's comments would do significant damage to the blockbuster, according to Examiner.com.
Click for more from Examiner.com