Did Adrienne Bailon break up Israel Houghton's marriage?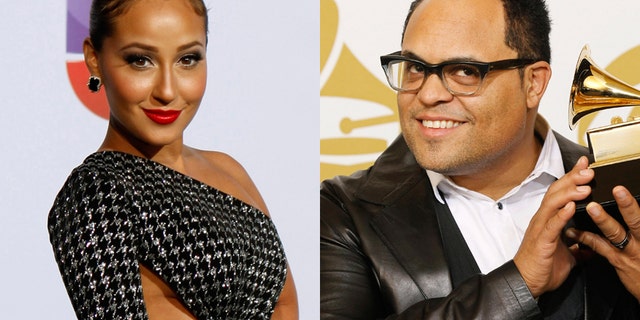 Adrienne Bailon's new love interest is already causing drama.
"The Real" host, 32, was photographed alongside gospel star Israel Houghton in Tulum, Mexico over the weekend. The cozy photos come one month after Houghton announced his divorce after 20 years of marriage to wife Meleasa.
The sudden pairing sparked rumors that Bailon was to blame for Houghton's marital woes. But Houghton, 44, took to Facebook on Tuesday to clear Bailon's name.
"I met Adrienne Bailon a bit over 2 years ago, we worked together & became friends," Houghton said, pointing to their work on 2013's "I'm in Love with a Church Girl." "Our circles connected & we remained good friends. From a friendship, as two single adults we have very recently begun to explore a dating relationship."
"Where I shared, or as some have pointed out 'over-shared' my failure in my marriage … From over 5 years prior," Houghton continued. "It seems to be simple math that I had not even yet met Adrienne during the time my marriage was falling apart. It deeply saddens me that an innocent party would be dragged into this situation that I have taken personal responsibility for. Adrienne is a woman of integrity & character … Most of all she is a true friend, and she should not be blamed for my past indiscretions."
In February 2015, Bailon got engaged to longtime boyfriend and music executive Lenny Santiago. The pair called it off in September.
This article originally appeared in the New York Post's Page Six.