Demian Bichir to Join Robert Rodriguez & Mel Gibson in 'Machete Kills'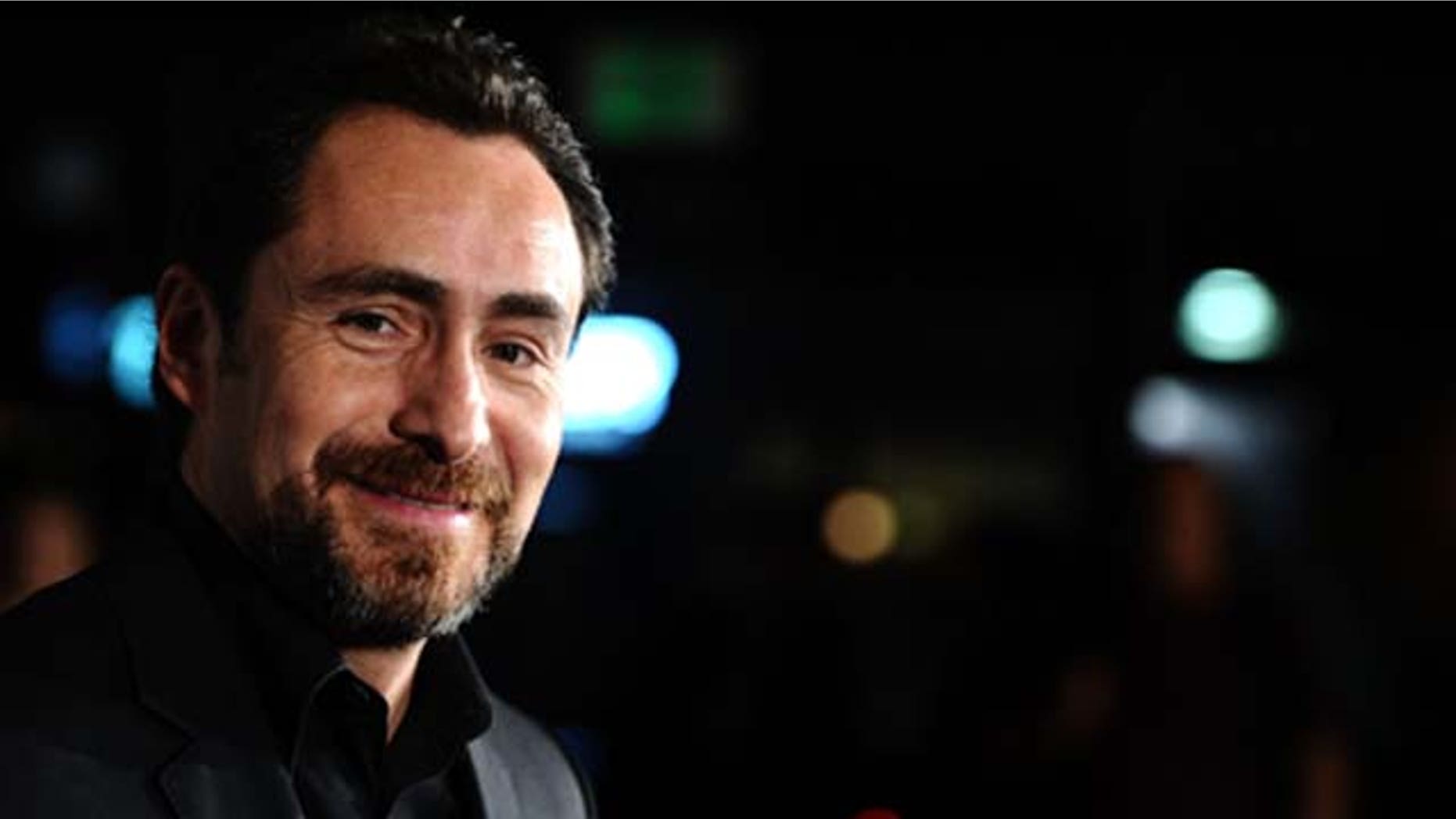 Demian Bichir is taking Hollywood by storm!
The Mexican actor, who was nominated for an Oscar for his performance in "A Better Life" and is starring alongside Salma Hayek in "Savages" this fall, is now in talks with Robert Rodriguez to play a part in "Machete Kills."
Entertainment trade publication Variety magazine is reporting that he's negotiating to be part of the sequel to "Machete." He's also teaming up with William Friedkin to have a role in his next film, "Trapped."
The magazine says that no details have surfaced about what role Bichir will play in "Machete Kills" or how much he will be paid. If Bichir does decide to go on board, he begins filming for the movie in June. Production for "Trapped" will start next year.
Sources tell Variety that famous director/producer J.J. Abrams (Mission Impossible, Lost) is eyeing Bichir for his next project. Bichir would be cast as the villain in "Star Trek 2.
Bichir is set to make another guest appearance on Showtime's "Weeds" and will star in a Mexican show "Swimming With the Sharks." He is also set to perform in a theater version of "A Better Life" in Mexico.
Bichir will be joining hot-headed, foul-mouthed actor Mel Gibson, who is also on board for Rodriguez's "Machete" sequel, The Hollywood Reporter announced last week.
THR says that Gibson is in talks to star alongside Danny Trejo in the film. Trejo is once again playing a revenge-seeking Mexican federal agent.
Last week, Rodriguez said at a press conference that he was looking forward to having Gibson join the cast.
THR also stated that the new plot consists of Machete Cortez (Trejo) stopping a cartel and arms leader who claims to have weapons in space.
"Machete Kills" is not the only sequel that Rodriguez is schedule to take on. The Tex-Mex filmmaker also announced that he plans to direct the sequel to "Sin City" titled "A Dame to Kill For."
You can reach Alexandra Gratereaux at: Alexandra.Gratereaux@foxnewslatino.com or via Twitter: @GalexLatino
Follow us on twitter.com/foxnewslatino
Like us at facebook.com/foxnewslatino