Demi Lovato is 'fully committed' to sobriety, making music that 'speaks to her fans': source
Demi Lovato made headlines over the weekend when she was spotted out and about for the first time since leaving rehab.
A source close to the pop star tells Fox News the singer is in great spirits and is carrying a much better outlook on life after nearly dying from a drug overdose in July.
"Demi has taken her path to sobriety very seriously and understands the direness of her situation," said the source. "The only way to get over the hump is to be fully committed."
The "Sorry Not Sorry" singer recently completed a 90-day stint in rehab after a July drug overdose at her Hollywood Hills home which left her hospitalized for 10 days.
Meanwhile, Lovato appeared to be enjoying the company of fashion mogul Henry Levy as the pair was seen holding hands in a Beverly Hills restaurant on Saturday night and looked cozy while on a coffee run Sunday evening.
TMZ reported on Monday that Lovato and Levy attended an Alcoholics Anonymous meeting on Sunday night. Levy has had multiple rehab spells since he was a teen, the gossip site reported.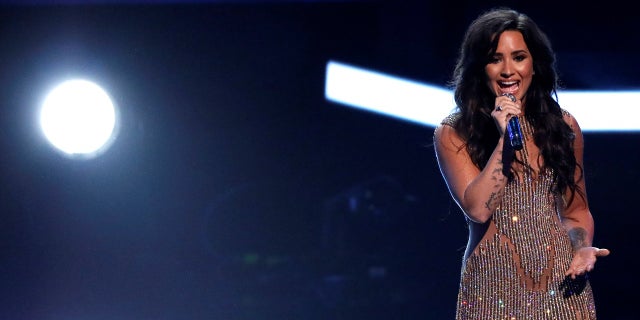 "Demi is focused on surrounding herself with the right people who only have her best interest," the source explained. "She loves companionship and [Henry] Levy can relate to Demi's struggles."
As the former Disney star continues on her path to maintain her sobriety, she's doing so while getting back into what she loves most – creating music. Our source said Lovato is utilizing her experiences to tell her story through songs.
"Demi hasn't fully gotten back into the studio yet – it's sparingly – but she'll definitely continue to make music that speaks to her fans," said the source.
"Her music will certainly be influenced by what she and so many other people have gone through."
A rep for Lovato did not return Fox News' request for comment.