Demi Lovato dyes hair blonde in 'very soft and pretty' look, colorist says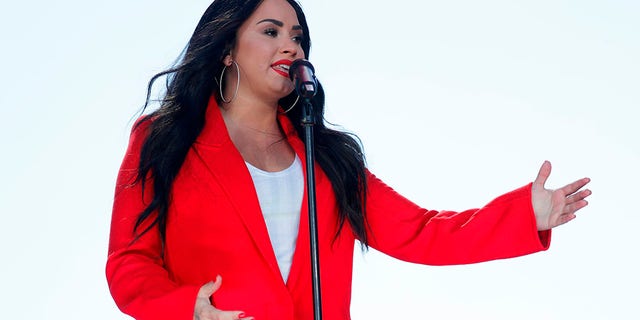 Pop singer Demi Lovato is a blonde again, revealing her new hairdo on social media this week.
A Tuesday Instagram story snap reportedly showed the "Sorry Not Sorry" singer's flaxen style.
The 25-year-old's colorist, Amber Maynard Bolt, called the look "very soft and pretty on her" when speaking to People.
"It brings more dimension and looks great with her natural root in there," she added.
PARIS HILTON CALLS LINDSAY LOHAN 'PATHOLOGICAL LIAR' AFTER RESURFACED VIDEO APPEARS ON INSTAGRAM
Bolt also opened up about the reasoning behind her client's lighter-hued look, which took two days to happen.
"She had not done a change in a while and wanted something new," Maynard Bolt explained. "Usually she is open and willing to do big changes."
KHLOE KARDASHIAN OPENS UP ABOUT 'ANXIETY' BECOMING A WORKING MOM
She continued, "She had her short black hair for a while and was growing it out, and when it got longer to play with, she decided to do this change."
InStyle notes that Lovato, who recently released the single "Sober," had blonde hair in 2013 and 2016, too.