'Deadliest Catch's' Edgar Hansen faces no jail time after pleading guilty to sexually assaulting teen
"Deadliest Catch" star Edgar Hansen pleaded guilty to sexually assaulting a teenage girl in September, but will face no jail time under a plea deal reached with prosecutors.
Hansen, 47, received a 364-day suspended jail sentence last week and was ordered to undergo a sexual deviancy evaluation and give a DNA sample to authorities, the Seattle Times reported on Monday.
The reality-TV fisherman is the deck boss and crew member of a Seattle-based crabbing boat skippered by his older brother, Sig Hansen. The brothers rose to fame following their popular Discovery Channel series.
'AMERICA'S GOT TALENT' STUNT GOES WRONG FOR MARRIED TRAPEZE PERFORMERS
A 16-year-old girl told her therapist in October that Hansen sexually assaulted her at a suburban Seattle home on Sept. 30, 2017, the Seattle Times reported, citing a probable-cause affidavit filed in Snohomish County District Court. She reportedly told police the same allegations.
Hansen pleaded guilty on July 11 to fourth-degree assault with sexual motivation, admitting he intentionally kissed and touched the victim.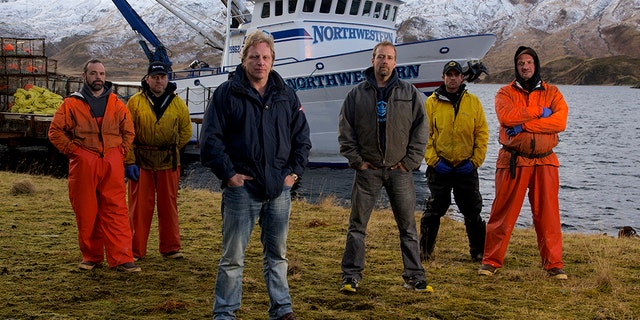 "I committed this assault for the purpose of my own sexual gratification," Hansen's handwritten statement said. "I am very sorry for that conduct and I have commenced treatment to ensure that nothing like this assault ever happens again."
KATIE HOLMES AND JAMIE FOXX SPOTTED ON DINNER DATE IN NYC
Hansen's guilty plea comes just weeks after his brother, Sig Hansen, was sentenced to probation for spitting on an Uber driver last year in Seattle. The 52-year-old "Deadliest Catch" star was given a deferred sentence, ordered to undergo alcohol treatment and put on a year of probation.
Sig Hansen was also accused of sexual abuse by his estranged daughter Melissa Eckstrom, claiming he assaulted her when she was a toddler.
Hansen was investigated regarding the claims in the '90s, and in 1992, a judge cleared him of all allegations.
Hansen has denied the claims.
Fox News' Sasha Savitsky and the Associated Press contributed to this report.