'Deadliest Catch' captains Sig Hansen and Jake Anderson explain how they're living the American dream
NEW YORK – Despite putting in more hard, grueling work than typical reality TV stars, two of the captains on Discovery's "Deadliest Catch" opened up to Fox News about how they're living the American dream.
"Deadliest Catch" debuted Season 15 last week and saw the captains of the Bering Sea once again take to the water in the hopes of catching enough crab to make their living and feed their families. Looking ahead to the rest of the season, veteran fisherman and captains Sig Hansen and Jake Anderson sat down with Fox News to discuss what excites them about their profession and the new season.
'DEADLIEST CATCH' STARS EXPLAIN WHAT MAKES THE SHOW UNIQUE
"There was a lot of terrible weather and a lot of crab to be caught and it was actually hard to get at the same time," Anderson told Fox News. "It'll be pretty interesting. There's a lot of things that happen that are 'Deadliest Catch' worthy."
"It's very rewarding, but it's a hell of a lot of work," Hansen added.
While reaching 15 seasons is a major accolade in the TV world, the captains are no strangers to long, successful careers. Hansen got his start as a fisherman in the 1970s and Anderson began working as a fisherman in various capacities for decades. Both men eventually became captains of their own vessels and are among the handful of stars on "Deadliest Catch" each season. Between the two of them, they've faced every challenge the fishing profession has to offer and managed to come out both with their lives and with some measure of financial success.
Through their hard work, ability to overcome obstacles and a thirst for survival, the guys believe they're successfully living the American dream. Looking back, they shed some light on what they believe helped them achieve so much.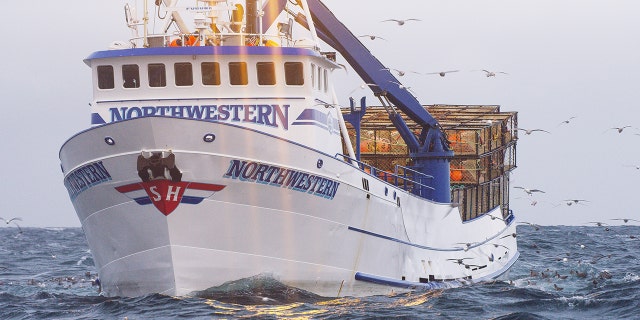 "Well for me, I try to take after my father. Norwegian background and very conservative" Hansen said. "The American dream, for us, well it's just having a family operation. A small business, but it does well at times. We want to see a sustainable industry so I can pass that down to my children. Now I have a grandson and maybe someday he'll partake. So it's this passing down the torch so to speak for me has been the dream."
He added: "It's having that, I think that very conservative mentality."
'DEADLIEST CATCH'S' EDGAR HANSEN FACES NO JAIL TIME AFTER PLEADING GUILTY TO SEXUALLY ASSAULTING TEEN
While Hansen believes in building something he can pass down to the people he cares about, Anderson views the dream differently. After building himself up to captain following struggles with alcoholism, he's thankful that there's no limit to how far he can go in America.
"For me, you know when I started working for Sig, I didn't think I was going to live past 26 or 27. So, I set a goal out and I wanted to be captain, and now this season I'm seeing if I become an owner," Anderson shared. "So it just keeps going for me. I just keep pushing it and pushing it and following my heart.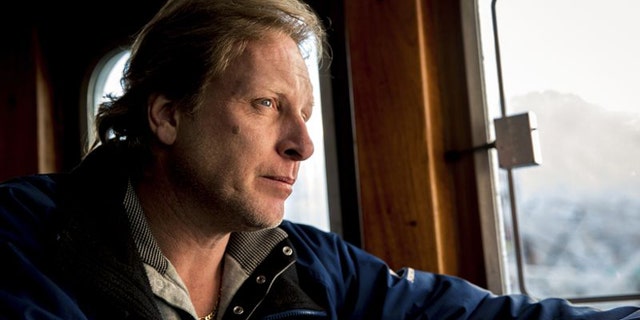 He concluded: "I think, what kind of gets hard for me is that people don't understand that it's not very pretty when you are following a dream in an industry like ours."
Although the captains have very different styles and views of living the American dream, they agree on what it takes to reach success.
"All you've got to do is work hard!" Hansen said. "If you work hard you're going to win, that's it. Real simple math."
CLICK HERE TO GET THE FOX NEWS APP
"That's actually true," Anderson agreed. "Just a little bit of hard work and a little bit of organization and it just kept building and building."