David Letterman Sharpens Attacks as Jay Leno Prepares for 'Tonight Show' Return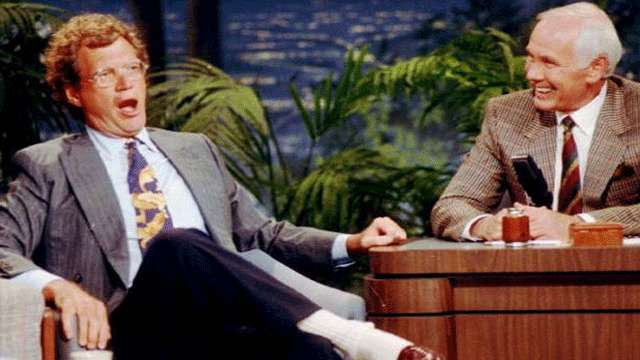 Jay Leno is taking over "The Tonight Show" again March 1, and David Letterman is sharpening his knife.
The two late-night hosts have been hurling rocks at each for the last two weeks in a feud so bitter and so personal, no one in TV can remember anything like it before.
"When they all come back, this whole story needs a third act and that's going to be addressed on March 1," says Syracuse University media professor Robert Thompson.
SLIDESHOW: Top 20 Late Night Leno/Conan/NBC Feud Jokes.
It has gotten so bad, both Leno and Letterman are dragging each other's wives into the mudslinging.
The battle for late-night supremacy is a whole new game now.
When Leno left last spring, he had been No. 1 for 15 years.
POP TARTS: Conan O'Brien's Staff 'Furious' as They Prepare for Life After 'Tonight'.
Now, Letterman is on top -- if you don't count the ratings bump Conan O'Brien has gotten in his final week on the air.
"In the end, this isn't a referendum on Dave," said someone who knows Letterman. "This will be a referendum on Jay."
And Letterman will not let viewers forget quickly that Leno is, in Dave's eyes, to blame for Conan being pushed off the "Tonight Show."
"Stuff like that will get old," warned Thompson. "I don't expect it to last much longer."
But insiders in both camps yesterday predicted that the pointed and personal jokes will only escalate once Leno is back at 11:30.