David Cassidy didn't stop drinking and never had dementia, documentary shows
"Partridge Family" star David Cassidy admitted to producers months before his death that he hid his ongoing battle with alcoholism and did not have dementia, a new documentary shows.
The A&E docuseries "David Cassidy: The Last Session," set to air on June 11, includes an audio recording of Cassidy speaking to an A&E producer after he was hospitalized just two months before his death. The former child star had become ill in the recording studio and was rushed to the hospital.
In the audio, Cassidy explained to the producer what the doctors told him during his hospitalization.
"I have liver disease," Cassidy told A&E producer Saralena Weinfield. "There is no sign of me having dementia at this stage of my life. It was complete alcohol poisoning."
Cassidy then admitted to his continued drinking problem. The "I Think I Love You" singer had told family members he stopped drinking after a stint in rehab in 2014. He had been charged with driving under the influence on three separate occasions between November 2010 and January 2014 before entering rehab.
When asked if he believed his alcoholism led to his memory loss, Cassidy said, "The head doctor at the hospital she said, 'I believe that your dementia [is] directly related to your alcoholism.'"
"The fact is that I lied about my drinking," he said. "I did this to myself to cover up the sadness and the emptiness."
DAVID SPADE PAYS TRIBUTE TO LATE SISTER-IN-LAW, KATE: 'I STILL CAN'T BELIEVE IT'
"Partridge Family" co-star Danny Bonaduce told People he was not surprised Cassidy was still drinking before his death.
"Part of alcoholism is lying," Bonaduce said. "When you're an addict, you know you can't be honest with people. You say what you want them to hear. I can't be mad at David for that, but it's still a tragedy."
Cassidy's children, Katie and Beau were reportedly devastated by the revelation, People reported.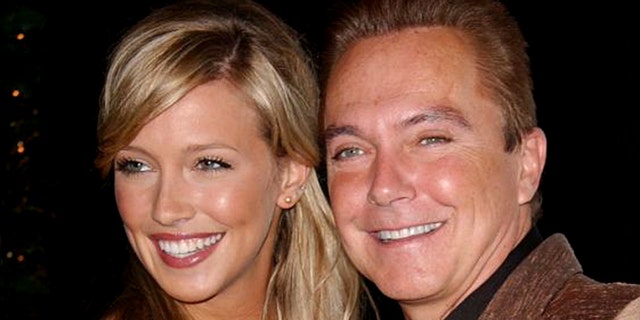 The producers of the docuseries were unsure what to do about the audio at first but decided to add it to the documentary.
HENRY WINKLER SAYS HE WAS AMONG 118,000 VOTERS 'LEFT OFF' LOS ANGELES COUNTY ROSTERS
"I think it will strike a chord with people," producer John Marks told People. "He wanted to share this very private part of his life, and to be honest once and for all. And I think he succeeded in doing that.
Cassidy died of liver and kidney failure on Nov. 21, 2017, at age 67.