David Carradine's Widow Settles Lawsuit With Production Company Over His Death, Report Says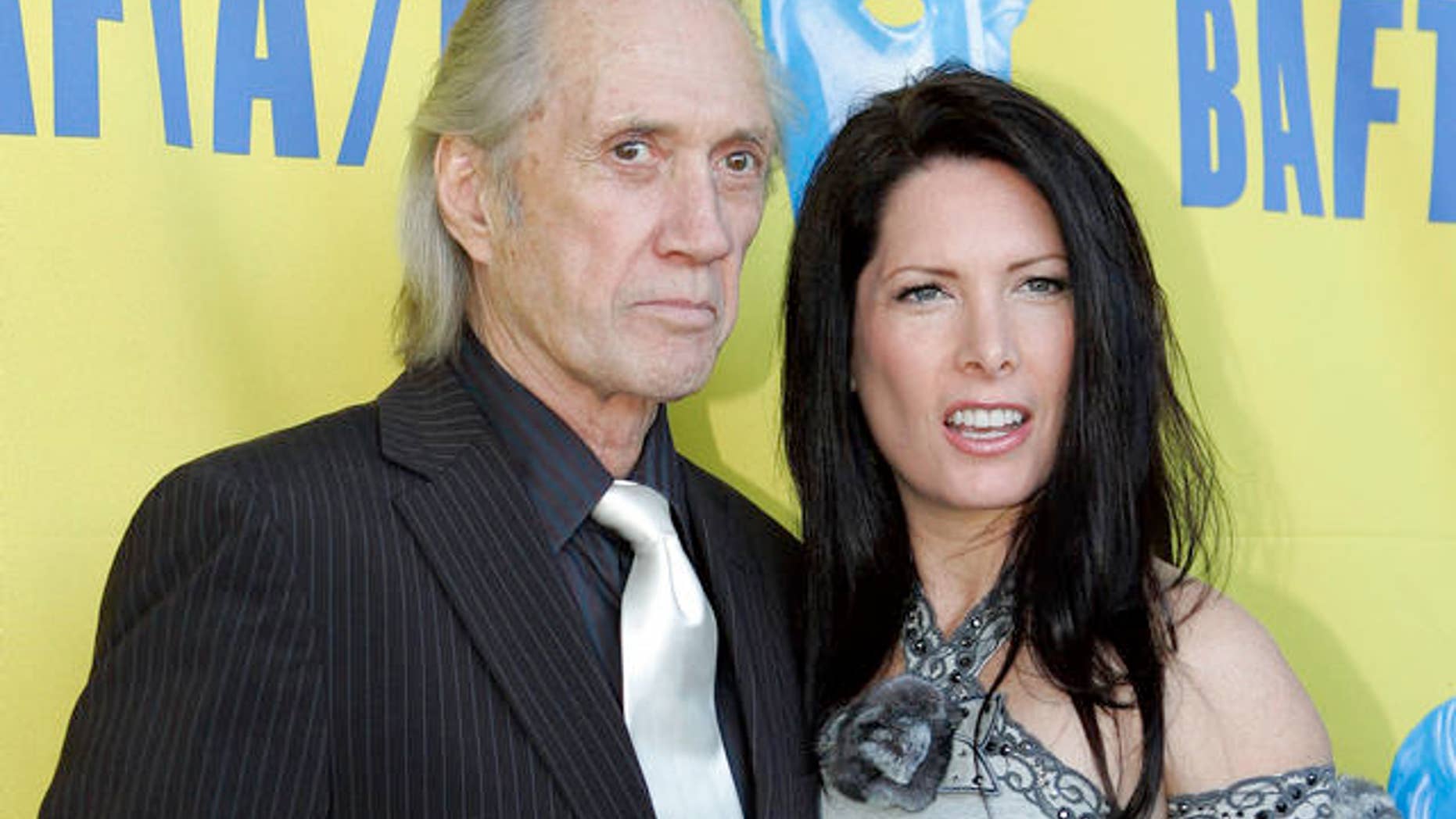 David Carradine's widow settled her lawsuit with French filmmakers over the "Kung Fu" star's shocking death by auto-erotic asphyxiation, the New York Post reported Thursday, citing sources.
Terms of the settlement between Anne Carradine and MK2 Productions -- who she blamed for not keeping an assistant near her husband at all times -- were not disclosed.
David Carradine, 72, was found dead, naked and hanging in his hotel closet, in 2009 while shooting a movie in Thailand. The death was ruled an accidental auto-erotic asphyxiation.
His death became part of a conspiracy theory in 2010 when the actor Dennis Quaid and his wife claimed that a group of Hollywood "star whackers" had targeted them and also caused the deaths of Carradine, Heath Ledger and Chris Penn.