David Bowie's 1981 letter to Dennis Hopper discovered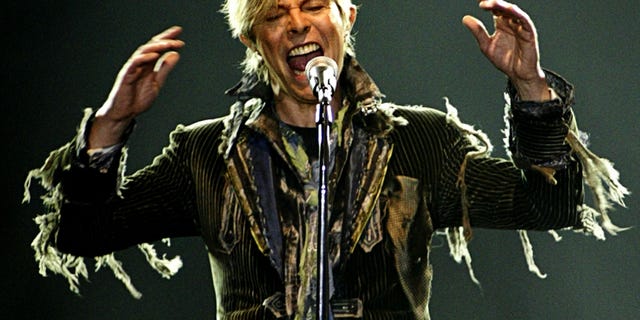 David Bowie wrote a letter to Dennis Hopper in 1981 complaining he was looking for a movie, but that there were no good scripts reports The New York Post.

He also mentioned his diet at the time: aspirin, coffee and booze.

"Happy Christmas," Bowie wrote on Dec. 22, 1981. "My Sunday lunch in Berlin consisted of four aspirins and that stuff that you drink that makes you stand up again, after the other stuff you drink the night before makes you fall down."

The rocker added, "There's some really crappy scripts about."

Bowie ends, "I will find you, for the shadow knows," and, "It would be such a great thing if we could . . . work on something."

They starred in Julian Schnabel's "Basquiat" in 1996. The letter appears in the new issue of Man of the World.