'Dancing With The Stars' recap: Bindi Irwin scares the competition on Halloween episode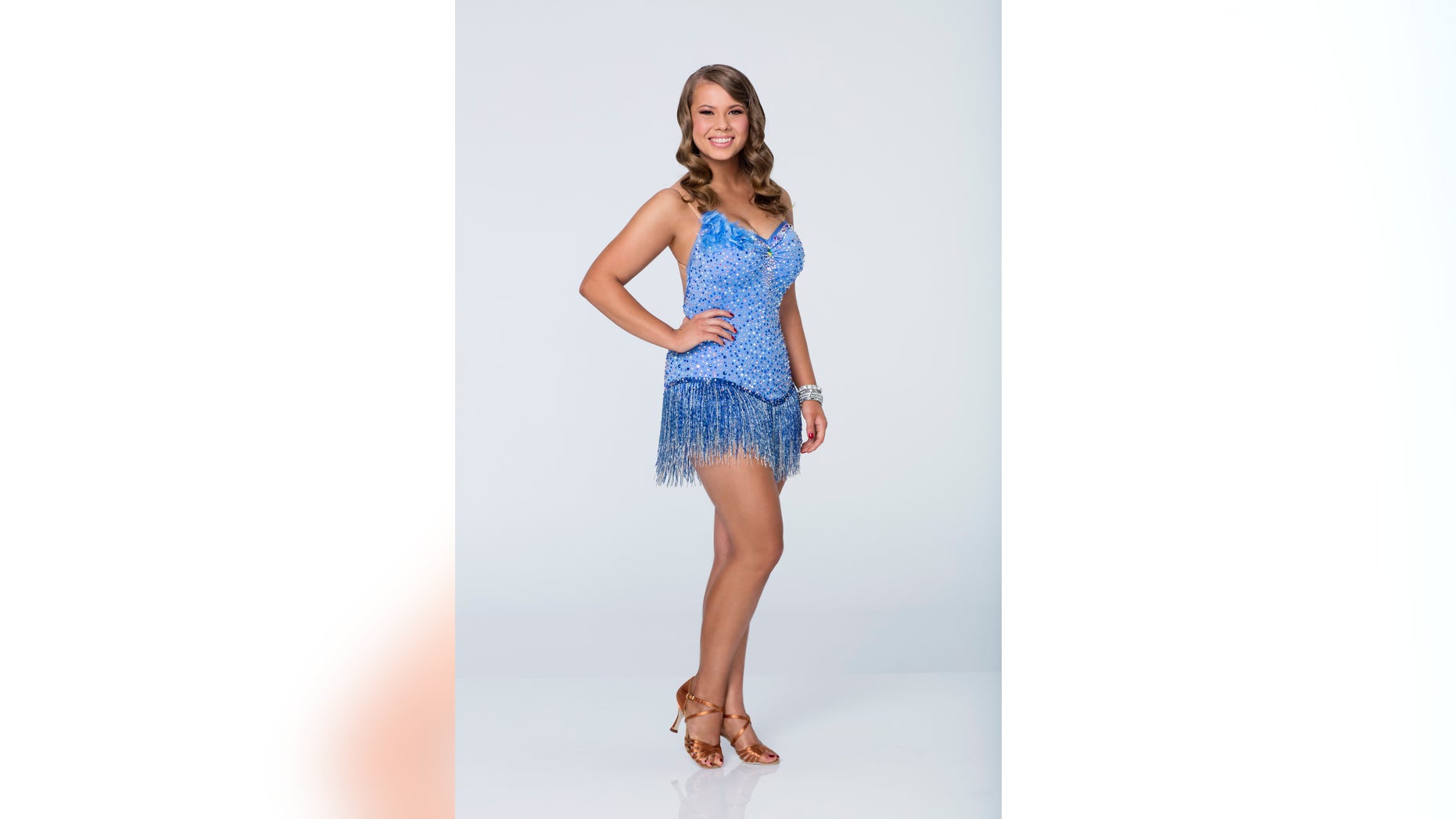 Bindi Irwin continued her dominance on "Dancing with the Stars" Monday night as The Crocodile Kid received another perfect score for her individual dance with partner Derek Hough.
On the show's Halloween episode (which featured the fog machine working overtime), the other competitors had reason to be very scared of Irwin as she followed up last week's "Dirty Dancing" triumph with a vampire-themed Argentine tango.
Judges raved and gave her 30 out of 30 points, with Carrie Ann Inaba mentioning that the 17-year-old even showed some unexpected sex appeal in playing the part.
The only blip for Steve Irwin's adorable daughter was that her team dance, in which she acted as captain for the Ghostbusters-themed "Team Who You Gonna Call" against the Nick Carter-helmed "Team Nightmare" (based on the Tim Burton movie) wasn't as successful.
Carter's team earned a perfect 30 while Irwin's received a 28 for being slightly out of sync.
But backstage after the show, Irwin couldn't have been happier, telling FOX411, "Tonight was amazing and so much fun. Everybody was so strong and so fierce. In Australia, we don't really celebrate Halloween very much. This was my first celebration and I had a great time."
Hough admitted he felt uncomfortable using the word sexy around teenage Irwin, but she exceeded his expectations during the edgy dance.
"She executes so precisely, great technique and more importantly, she embodies the character ... I was like, where did you pull that from?" he marveled.
On the post-show red carpet, Irwin and Hough joked around and recreated the lift he had done with her last week for their "Dirty Dancing" number as they both started singing, "I've had the time of my life and I've never felt this way before!"
While Irwin looks like a potential "DWTS" winner, Tamar Braxton raised eyebrows when rehearsal footage showed her declaring, "I'm probably the best dancer in the competition."
The judges seemed to disagree on Monday, as they gave the singer and partner Val Chmerkovskiy just 24 points for their foxtrot.
While Braxton didn't give interviews, her loyal partner Chmerkovskiy told reporters his take on the judges' criticism that they weren't connecting well enough as a dance couple.
"We made it through another week," shrugged Chmerkovkiy, who guided Rumer Willis to the mirror ball trophy last season.
Praising Braxton, he said, "I don't care about the scores at all. She's highly motivated all by herself. She's very opinionated and talks a big game, but what I respect about her is she backs it up with hard work."
Meanwhile, Alek Skarlatos, who wasn't happy with his scores last week, felt like he'd made a comeback. He got rehearsal training from dance pro Artem Chigvintsev and the results were better, as he earned a 25 waltzing with partner Lindsay Arnold.
"I had a blast and am really grateful to still be in the competition," said Skarlatos, who bid goodbye to his co-star Hayes Grier, who was eliminated on Monday night with his partner Emma Slater.
Skarlatos also revealed that he wouldn't be going out on a date with Slater, with whom he'd shared a flirtation earlier this season.
"She's kind of off the market right now," he said, but added, "I'll wait however long I have to."
Don't look for Skarlatos to find love on another reality show. When asked by FOX411 if he'd ever want to try out for ABC's "The Bachelor," the handsome hero replied, "Probably not."
Skarlatos, famed for tackling a would-be terrorist on a train in Europe this summer, will be honored during Game 3 of the World Series this week in New York.
Carlos PenaVega and Witney Carson did a "Phantom of the Opera"-themed Paso Doble that received the second best individual score of the night, a 28.
The singer told reporters, "We performed last and literally, I get so nervous and I'm waiting and waiting and waiting, my nerves are building up. But everything came out pretty good."
Carlos will miss 15-year-old Internet sensation Grier, whom he dubbed the show's "little brother", noting he and wife Alexa PenaVega would "always drive him home, because he doesn't drive."
Alexa, who was sobbing last week after her Britney Spears routine faltered, told FOX411 after Monday's 27-point "Edward Scissorhands" number with partner Mark Ballas, "I wanted to redeem us so badly. [The judging this week] raised my confidence a lot more."
Backstreet Boy Carter, who received 24 points for a "Bride of Frankenstein" tribute with partner Sharna Burgess, got mixed reviews from the judges, with Julianne Hough calling his dance "a little clunky."
Carter shrugged backstage, "All we can do is respect what they say."
Burgess elaborated, "They do expect a lot from him ... with good intentions and love."
The longtime dance pro also told FOX411 about how she learned that her season 20 partner, Noah Galloway, was breaking up with his fiancé Jamie Boyd.
The brave double amputee vet had touched America by proposing to Boyd live on "DWTS" last season but Burgess sighed backstage, "It's so hard. I knew it a couple of days ago when Noah came to visit and ... it was a mutual decision ... They're still the best of friends and are going to be in each other's lives. They're so wonderful together. I really didn't see that coming."