Dancing With The Frenemy: Taylor Swift, Selena Gomez Debunk Rumors That Their Friendship Is Over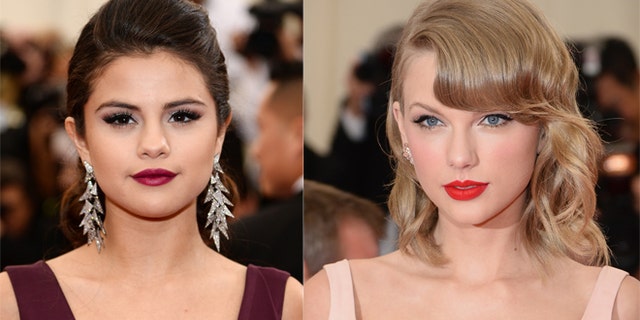 Over the last several weeks, Selena Gomez and bff Taylor Swift have been the topic of rumors that their long-time friendship was over.
Be it jealousy or simply ignoring each other at all costs -- the "Come and Get It" singer reportedly ignored Swift's advice and reunited with ex Justin Bieber -- the duo's friendship has been reportedly on the rocks for a while.
The Hollywood Life even reported that Swift was "hopeful that they will eventually be friends again."
"She misses Selena, but she's not interested in being friends with her if Justin is still in her life," an insider reportedly told the website. "Taylor thinks he's like an addiction for Selena and she's not going to enable her. This is tough love, but for sure Taylor still loves Selena, she always will."
Now, Gomez and Swift have debunked all reports that they aren't friends – via a dance – at Monday night's Met Ball in New York.
The 21-year-old Gomez posted a video on Instagram of herself and Swift dancing to "Volare" at the Metropolitan Museum of Arts, along with the caption: "sometimes you wanna just be you with someone who knows all your secrets."
The two, wearing long gowns, frolicked and giggled on the dance floor, putting all the spat rumors to rest. At least for a little while.
Follow us on twitter.com/foxnewslatino
Like us at facebook.com/foxnewslatino