Damon Herriman to play Charles Manson in Quentin Tarantino's 'Once Upon a Time in Hollywood': report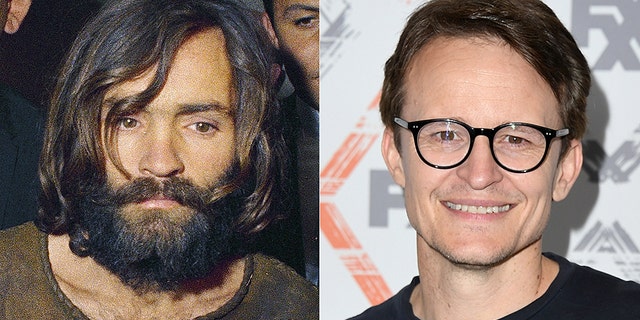 Damon Herriman will play Charles Manson in Quentin Tarantino's upcoming movie "Once Upon a Time in Hollywood," The Wrap reported Wednesday.
The 48-year-old Australian actor is just one of many names attached to the period project, which is set to cover the Manson family murders.
On Aug. 9, 1969, members of Manson's cult brutally murdered a pregnant Sharon Tate, 26, and four other people inside a home the actress shared with her filmmaker husband Roman Polanski, who wasn't home at the time. Less than two days later, the group killed supermarket executive Leno LaBianca and his wife Rosemary inside their home.
Manson, who orchestrated the gruesome slayings during that infamous summer, died in 2017 after nearly a half-century in prison. He was 83.
The California Department of Corrections revealed in a statement that Manson died of natural causes at Kern County hospital.
MARGOT ROBBIE REVEALS SHARON TATE COSTUME FROM QUENTIN TARANTINO'S UPCOMING MANSON MOVIE
The upcoming film also made headlines this week for finding its Polanski: Polish actor Rafal Zawierucha, the Hollywood Reporter said Monday.
Moviegoers awaiting the film's release already have an idea of what Australian actress Margot Robbie looks like as Tate.
The 28-year-old shared a photo of herself as the slain star —dressed in a black sweater, white skirt and go-go boots — on Instagram Aug. 6.
Tarantino's movie, which features Leonardo DiCaprio as Rick, an actor, and Brad Pitt as his stunt double, Cliff, was originally slated to come out on Aug. 9, 2019. However, Variety reported in mid-July the release date has been changed to July 26, 2019.
The movie will reportedly feature Burt Reynolds, Luke Perry, Dakota Fanning and Al Pacino — playing Rick's agent — among others.
DiCaprio also posted a "first look" image of himself and Pitt in character back in June.
SHARON TATE'S SISTER GIVES QUENTIN TARANTINO'S MANSON MOVIE HER BLESSING: 'I'M GLAD HE REACHED OUT'
Sony Pictures offered details on the project in a February news release.
Tarantino, according to the company, is calling the movie "a story that takes place in Los Angeles in 1969, at the height of hippy Hollywood."
"The two lead characters are Rick Dalton (Leonardo DiCaprio), former star of a western TV series, and his longtime stunt double Cliff Booth (Brad Pitt). Both are struggling to make it in a Hollywood they don't recognize anymore. But Rick has a very famous next-door neighbor...Sharon Tate," Tarantino said.
Fox News' Stephanie Nolasco contributed to this report.